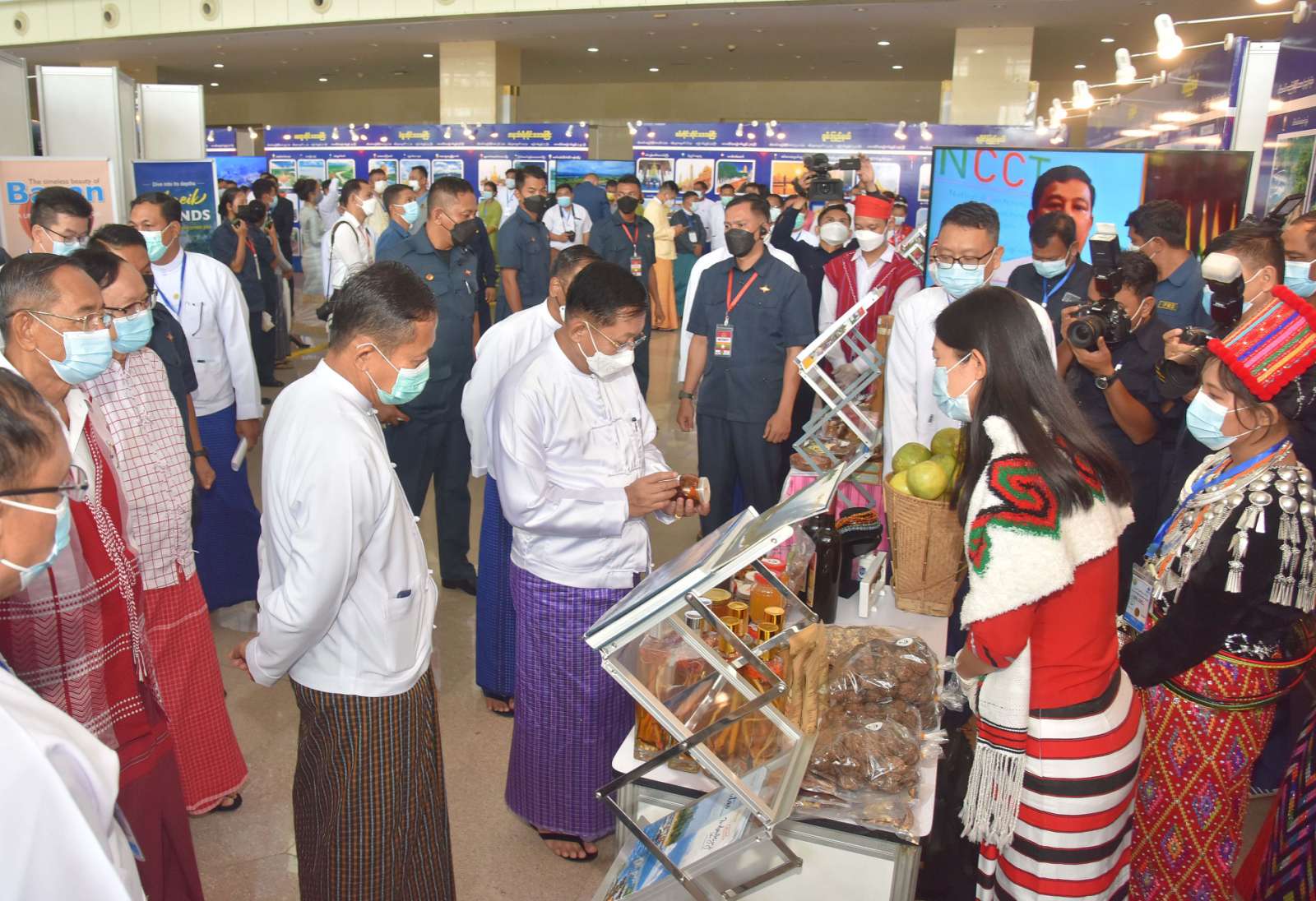 NAY PYI TAW September 27
The ceremony to mark the World Tourism Day 2022 took place at the Myanmar International Convention Centre-II in Nay Pyi Taw this morning, with an address by Chairman of the State Administration Council Prime Minister Senior General Min Aung Hlaing.
Also present at the ceremony were Chairman of the Central Committee for National Tourism Development Vice-Chairman of SAC Deputy Prime Minister Vice-Senior General Soe Win, SAC members, the Council Joint-Secretary, Union ministers, the Chairman of Nay Pyi Taw Council, the Commander of Nay Pyi Taw Command, ambassadors of foreign embassies to Myanmar, directors general, member of the National Tourism Development Committee tourism experts, representatives of private tourism organizations and officials.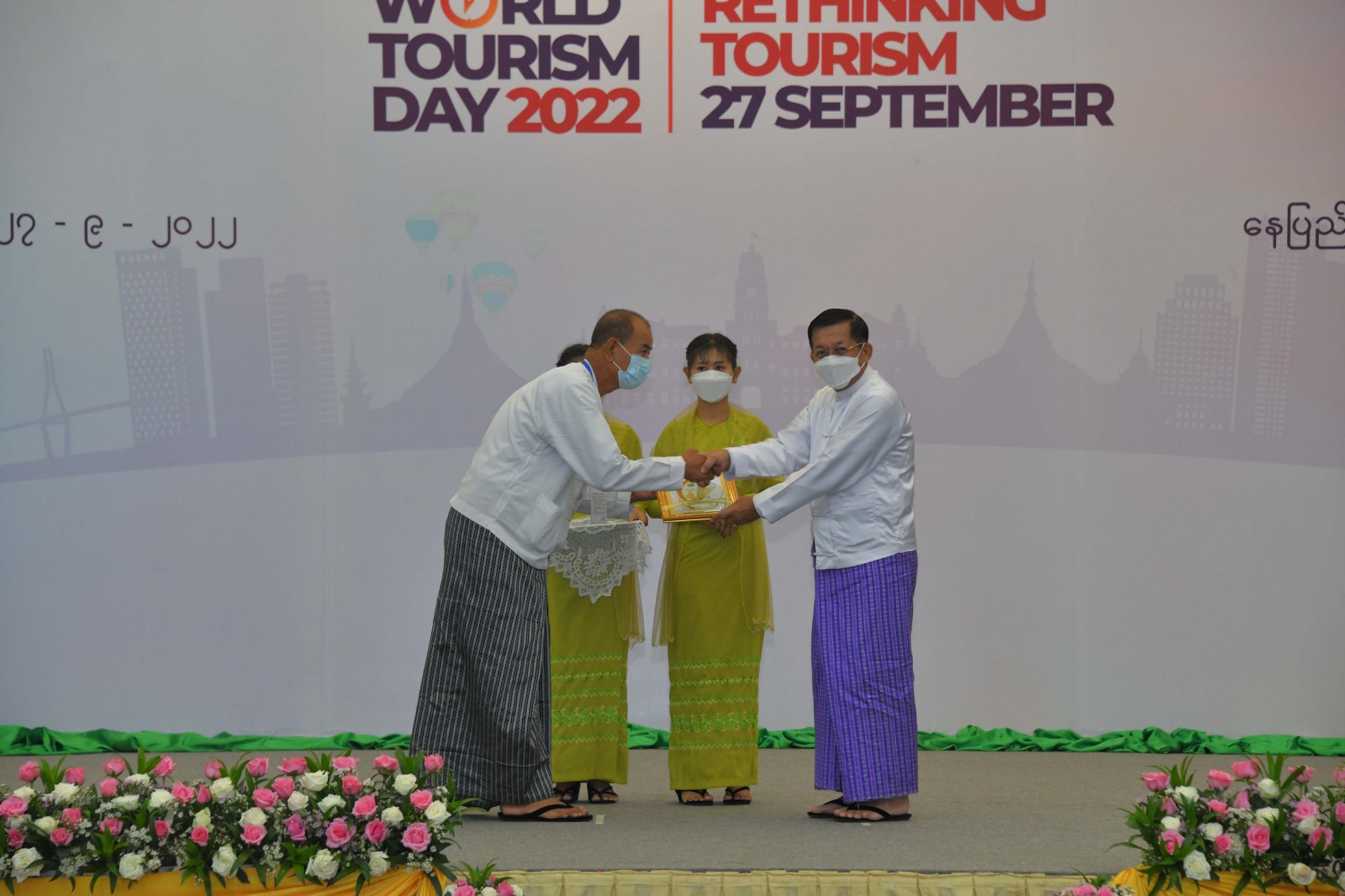 In his speech, the Senior General said the World Tourism Organization was formed in 1946 with the aim of developing the responsible and sustainable tourism industries in global countries and enhancing the tourism industry across the world on a wider scale. Currently, 160 global countries including Myanmar join the organization.
Being an organization leading the tourism area, the WTO takes a leading role for upgrading the tourism services as a driving force foe economic growth, for development of overall sectors, encouragement of natural environment sustainability, tourism policies and propagation of tourism knowledge.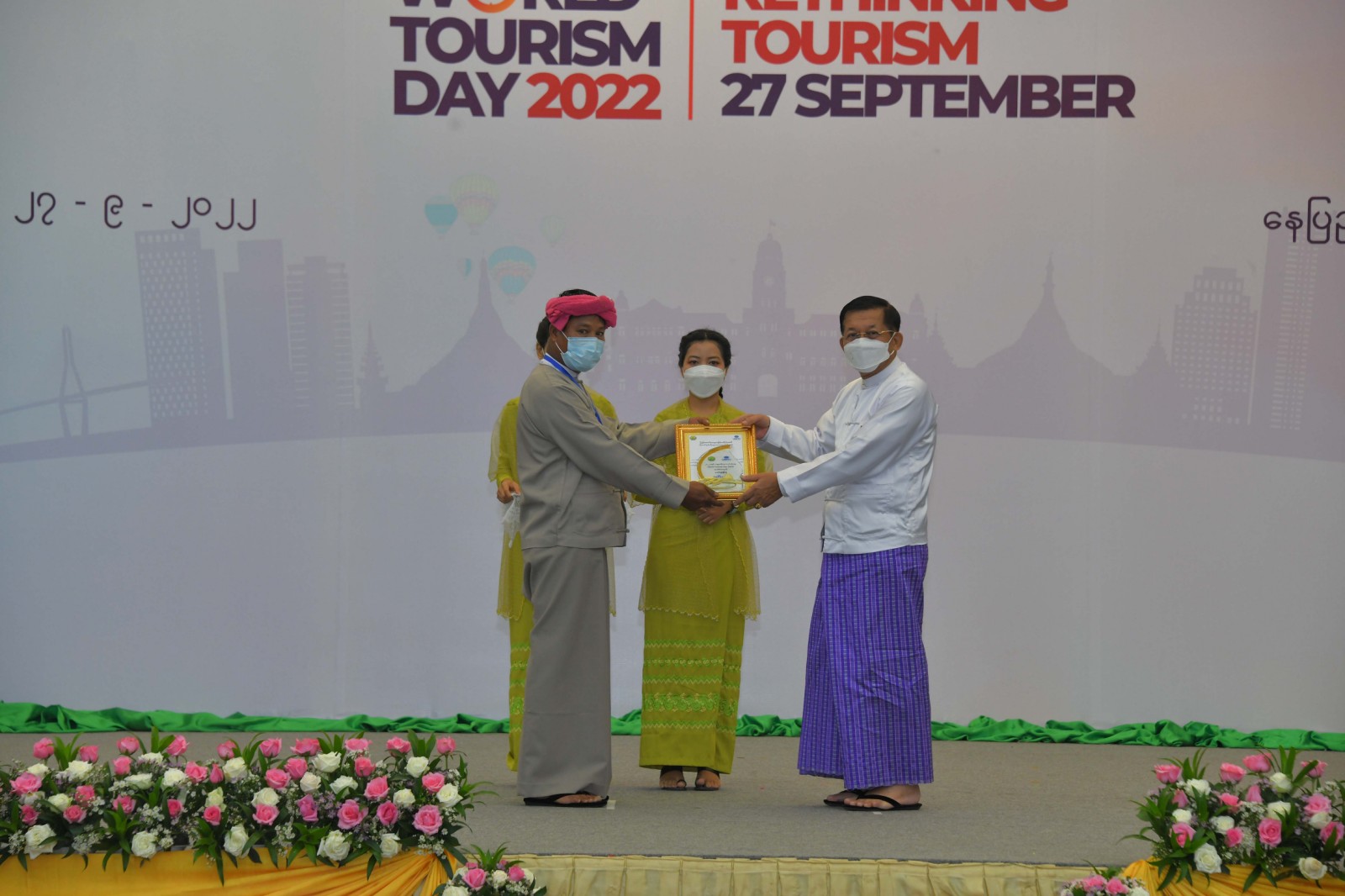 Indonesia, member of WTO, hosted the ceremony to mark the World Tourism Day 2022 with the theme of Rethinking Tourism. In previous years, impacts of COVID-19 the global countries faced caused many difficulties to tourism industry and related businesses. In this regard, it is necessary to cooperate in rethinking, react and resilient for tourism industry.
Myanmar, a member of WTO, has been organizing the World Tourism Day since 2012, and this year's occasion will be the 11th time. In line with the theme set for this year, it is necessary to consider COVID-19 hindrances to resurgence of Myanmar's tourism industry in order to implement the tourism policies through rethinking.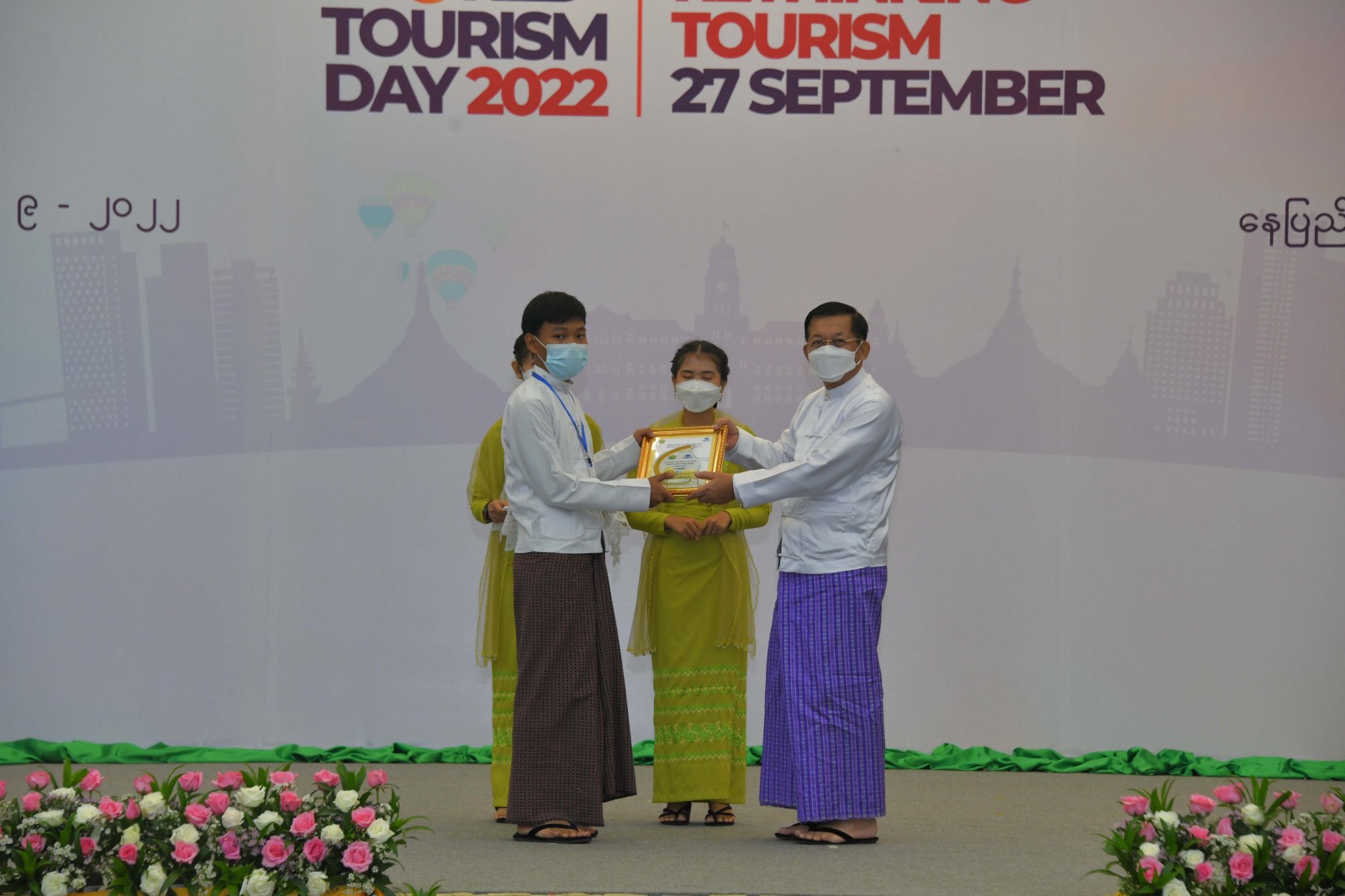 Outbreak of COVID-19 caused almost halting the tourism industry of global countries in-cluding Myanmar, losing many job opportunities of local people who rely on tourism industry and related businesses. Relevant governments are assist in resurgence of tourism services in various ways in addition to prevention, control and treatment of COVID-19 pandemic.
On the other hand, arrangements are being made to resume the tourism services in line with the health protocol of COVID-19.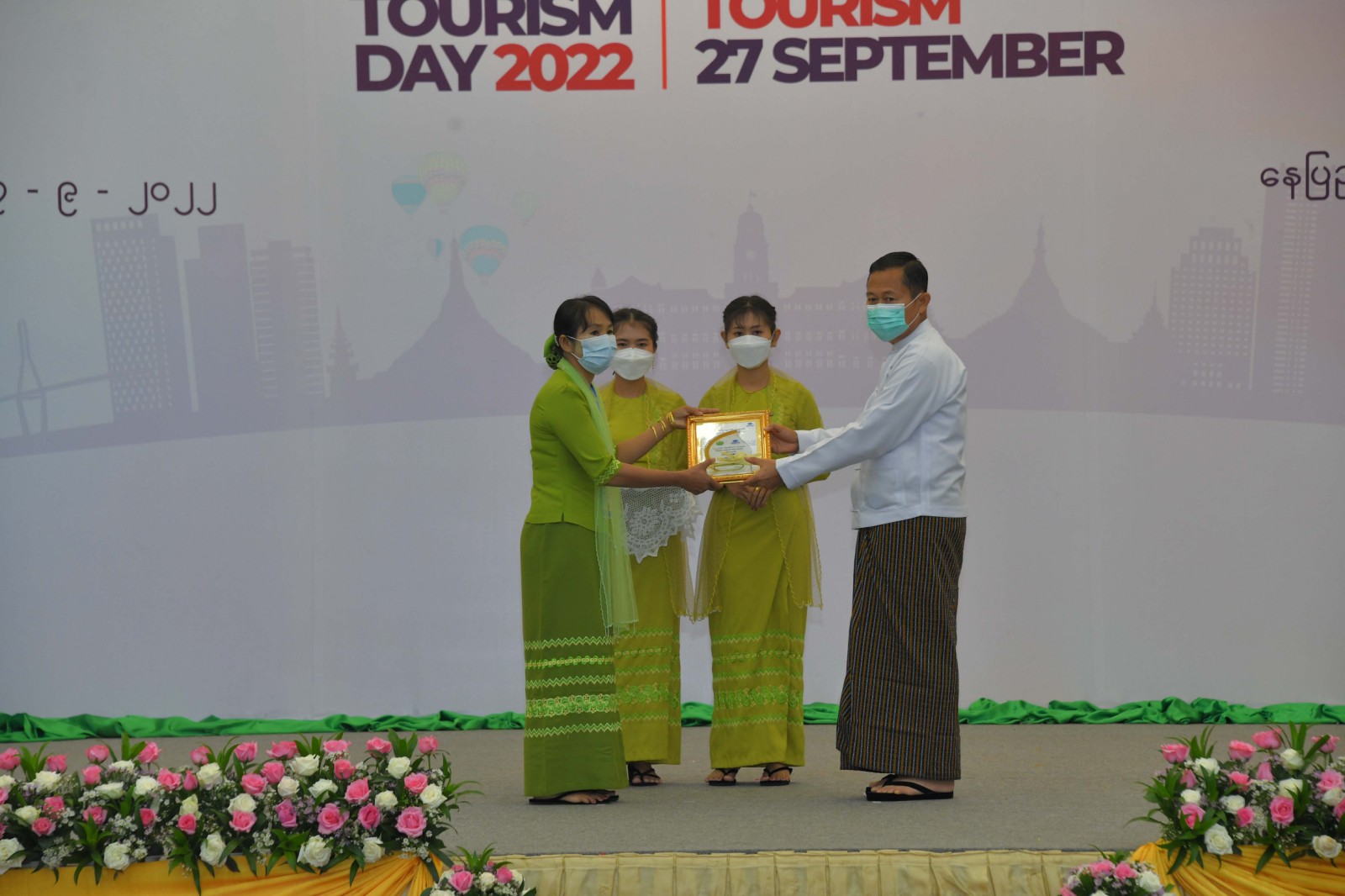 Since start of the infection by the pandemic, the government allotted 3 to 4 percent of the State budget to be spend on COVID-19 economic relief plan.
Up to now, Ks-21.4 billion was disbursed to 244 tourism companies and 339 hotels and lodges. Leasing charge was suspended to six months for State-owned hotels and leasing charge reduced to 50 percent for the period from April 2020 to December 2021. Moreover, licence fees for hotels, motels, tour agencies and tour guides were exempted for one year.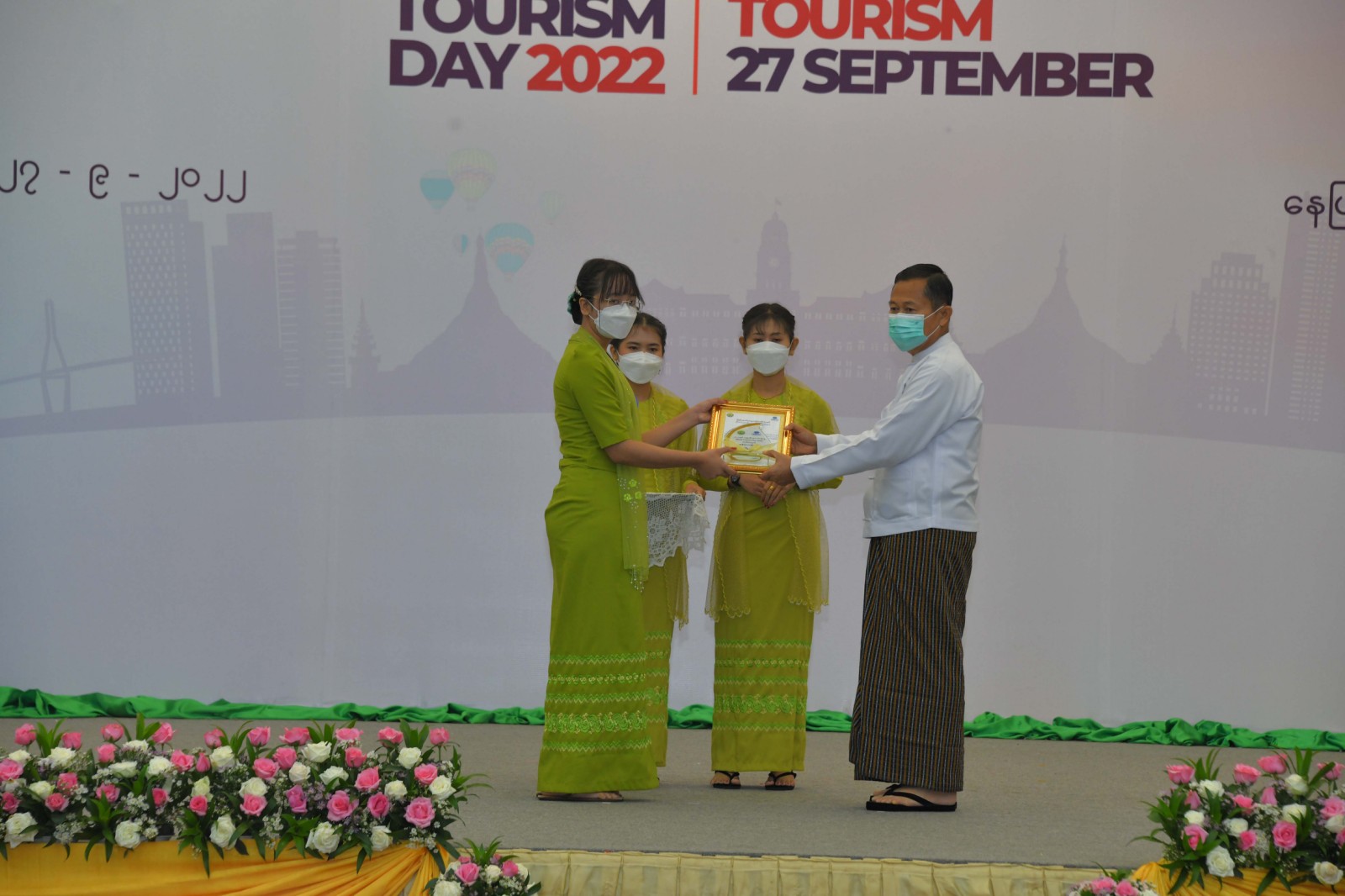 In order to resume the local/international tourism services, the Ministry of Hotels and Tourism prioritizes vaccination of COVID-19 to tour operators and some 300,000 persons related to the tourism sector across the nation. So as to respond to the impact of COVID-19 upon the Myanmar's tourism sector, the Ministry of Hotels and Tourism is implementing the str-ategic roadmap for Myanmar tourism recovery (2021-2025) comprising 18 strategies and 93 detailed action plans for achieving success in short, medium and long term goals.
At present, as the pandemic can be placed under control to some extent, more than 100 countries resumed tourism industries including Myanmar. In doing so, it can be seen that e-visa processes are still different among these countries. As such, more than 250 million international tourists paid visits to global countries from January to May 2022, exceeding 173 million more than 77 million of the corresponding period last year, according to the statistics of the WTO, accounting for 225 percent.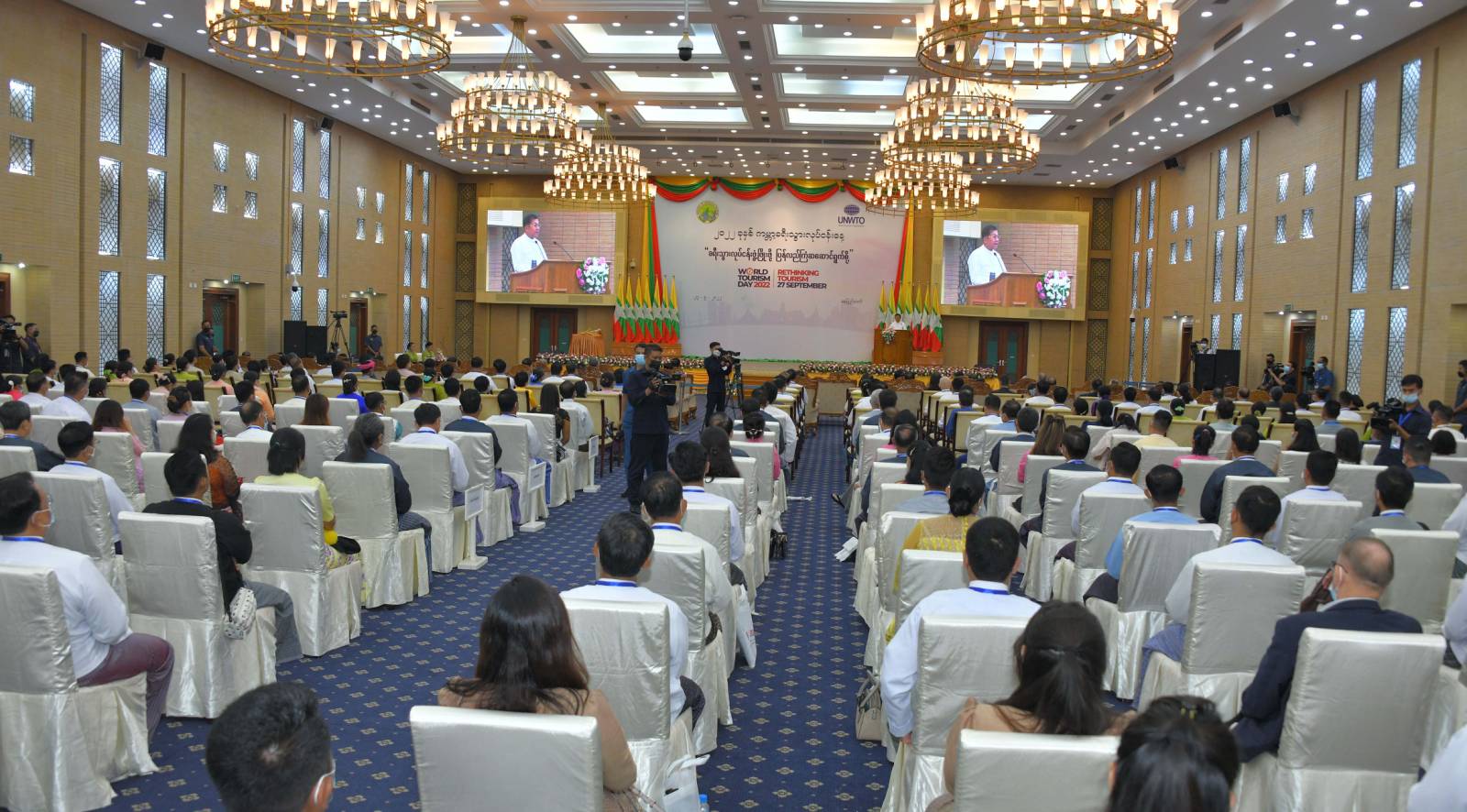 Myanmar faces lesser infection rate from October 2021 and local tourism services see progress. As of 17 April 2022, the international airlines were allowed to land and take off from Myanmar. So, good prospect for resumption of tourism industry were seen, and e-visa was allowed for international travellers till 20 May 2022. Inbound and outbound tourism results can be seen, and Myanmar expected to increase the number of internal and international tourists in open season. As such, it is necessary to make preparations for the tourism industry. Inbound tour services must be improved for giving services to Myanmar's citizens tours conveniently.
By nature, tourism benefits various areas of business. It can create job opportunities for rural people including women and youths as well as opportunities for showcasing the traditions, customs, cultures, natural resources and beauties of our national races. This is why the government and the private sector must work together for responsible and long-term  development in better facilitating tourism management.
As you all know, Myanmar possesses a wide array of resources to engage in tourism. Diverse natural scenes such as hilly regions, plains, coasts and rivers and ancient cultural heritages and traditions and lifestyles of colourful ethnics are attractions to global tourists.
Meanwhile, lodging and hospitality as well as health, transport, energy, road and bridge, greening, urban and rural, MSME and investment sectors are related to the tourism sector and all-round development. Implementing those sectors systematically will generate prospects for creating a type of economy based on innovation.
With booming domestic and global tourisms, the country's economy will change a lot and develop. So, all those sectors are work together for their development.
As such, upon tourism resumption, Myanmar side by side with World Tourism member countries need to work to realize the visions for global tourism industry such as the issues of climate change, reduction in carbon emission, sustainability of the natural environment and socio-economy, and internet-based digital technology for tourism services.
Particularly, all relevant ministries must cooperate in ensuring global tourists visit Myanmar safely and peacefully, arranging quick digital infor-mation and facilitating the travel, visa and health documentation and procedures.
All those procedures must be amended or changed if necessary. Thus, Myanmar's tourism industry will progress rapidly.
In accord with the theme of World Tourism Day 2022: "Rethinking Tourism", we all must work together to make Myanmar's tourism industry strong and sustainable.
Next, the video message of the secretary general of the World Tourism Organization was shown.
Then, the Senior General presented awards to first-prize winner U Kyaw Myat Thu, second winner Daw Poe Thiri Tun and third winner Daw Nilar in Myanmar Innovative Tourism Startup Competition; and first-prize winner U Myint Than, second winner U Maung Ya (aka) U Soe Lwin and third winner U Si Thu Aung in colour photo competition.
The Vice-Senior General presented awards to first-prize winner Daw Su Yi Tun, second winner Daw Khin Thuzar Win, third winner Daw Thidar Aung and consolation prize winner Daw  Khiang  Yadana  Htein Htein Aung in the article contest; and first-prize winner U Aung Kaung Myat, second winner Daw Thiri Myat Noe, third winner Daw Khaing Shwe Sin Win and consolation prize winner Daw Shwe Yi Hlyan Hmoon in the extempore talk.
Union Minister for Hotels and Tourism Dr Htay Aung presented awards to students in university and high school level essay competitions.
The Senior General posed for a group photo together with the award winners.
Later, the Senior General and party viewed the commemorative tourism booths of the re-gions and states and the booths of Myanmar Tourism Federation and its brother associations and the Ministry of Ethnic Affairs.