NAY PYI TAW September 29
Chairman of State Administration Council Prime Minister Senior General Min Aung Hlaing, accompanied by SAC Joint Secretary Lt-Gen Ye Win Oo, Union ministers U Tin Htut Oo, U Hla Moe, Dr Charlie Than, Chief Minister of Mandalay Region U Maung Ko, Chief of General Staff (Army, Navy and Air) General Maung Maung Aye, senior military officers from the Office of the Commander-in-Chief, Central Command Commander Maj-Gen Ko Ko Oo and members, inspected production process in Industrial Zone (1) in Mandalay this morning.
On arrival at the biscuit factory of Super Mandalay Co. Ltd in Pyigyitagon Township, the Senior General and party were welcomed by entrepreneur U Myint Sein and party. Senior General and party were then conducted round the production stages from raw materials to packing. The Senior General asked for more information.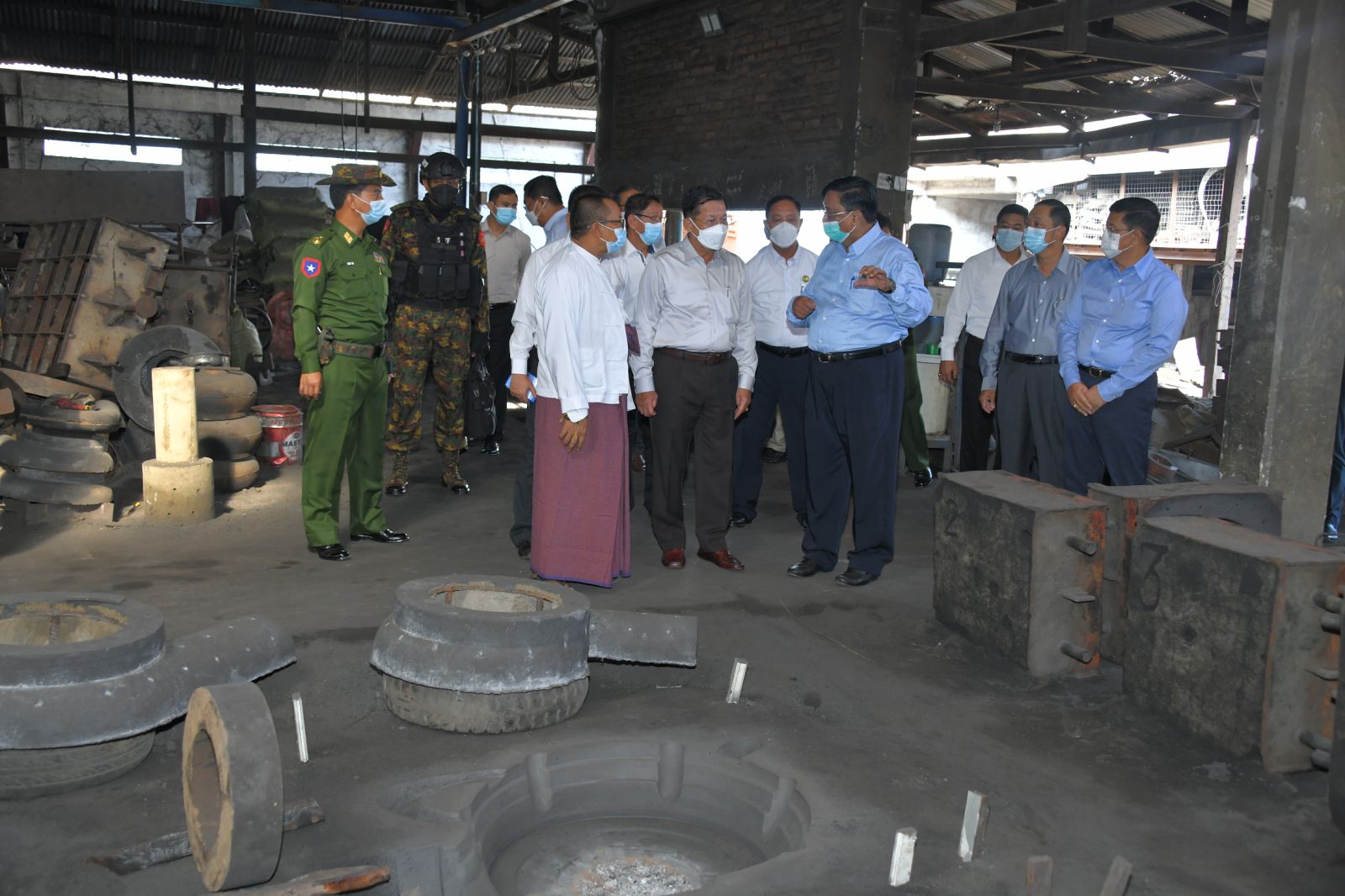 During inspection of the Aungnaingthu lathe and steel mill of Paingphyo Myanmar Co where farm-used pumps and steel ware were made, the Senior General and party were conducted round the different stages from raw material supply to production of various kinds pumps including farm pumps and parts, steel ware, parts for grinding process, and construction-used steel apparatuses by entrepreneur U Aung Hsan. The Senior General discussed application of superior methods after asking for more information.
The Senior General and party arrived at Mawriya traditional medicine factory and were welcomed by entrepreneur Thirithudhamma Theingi Dr Daw Htay Htay Khaing and factory staff.
Dr Daw Htay Htay Khaing conducted them round the production lines. At the factory hall, manager U Nay Win presented a report on production of Mawriya traditional medicines since 160 years ago and modern techniques used in the production process with the help of video clips.
In response, the Senior General spoke of the need to produce quality tradition medicines that are free from chemicals, further extend traditional medicine production and ensure continued success of the Mawriya traditional medicines,an over 160-year old business with fine traditions, through the application of systematic methods.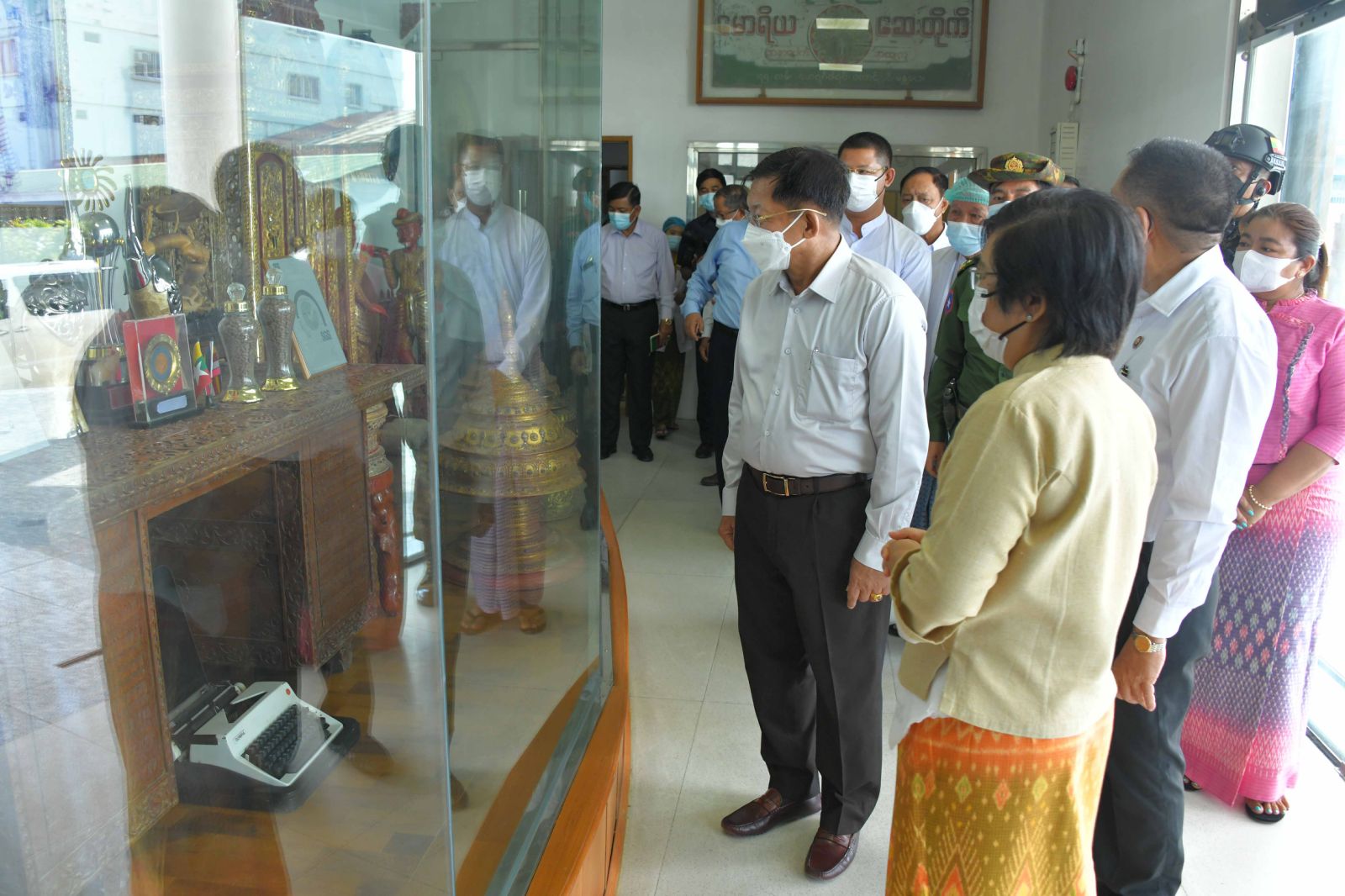 The Senior General signed the visitor's book of the factory.
Saya Khaing Gyi, a well-known traditional medicine practitioner, founded the Mawriya traditional medicine production business in 1862. The 160-year old industry is now producing and distributing Mawriya anitillness medicine, muscle relaxant ointment, phlegm dissolventointment, inhalants, betel leaf powder, blood purifier, and healing medicines with the use of modern machines.