Nay Pyi Taw, September 18 
Commander-in-Chief of Defence Services Senior General Min Aung Hlaing received Ambassador of Thailand to Myanmar H.E. Mr. Jukr Boon-Long who had completed his tour of duty in Myanmar, at the Parlour of Bayintnaung Villa here this morning.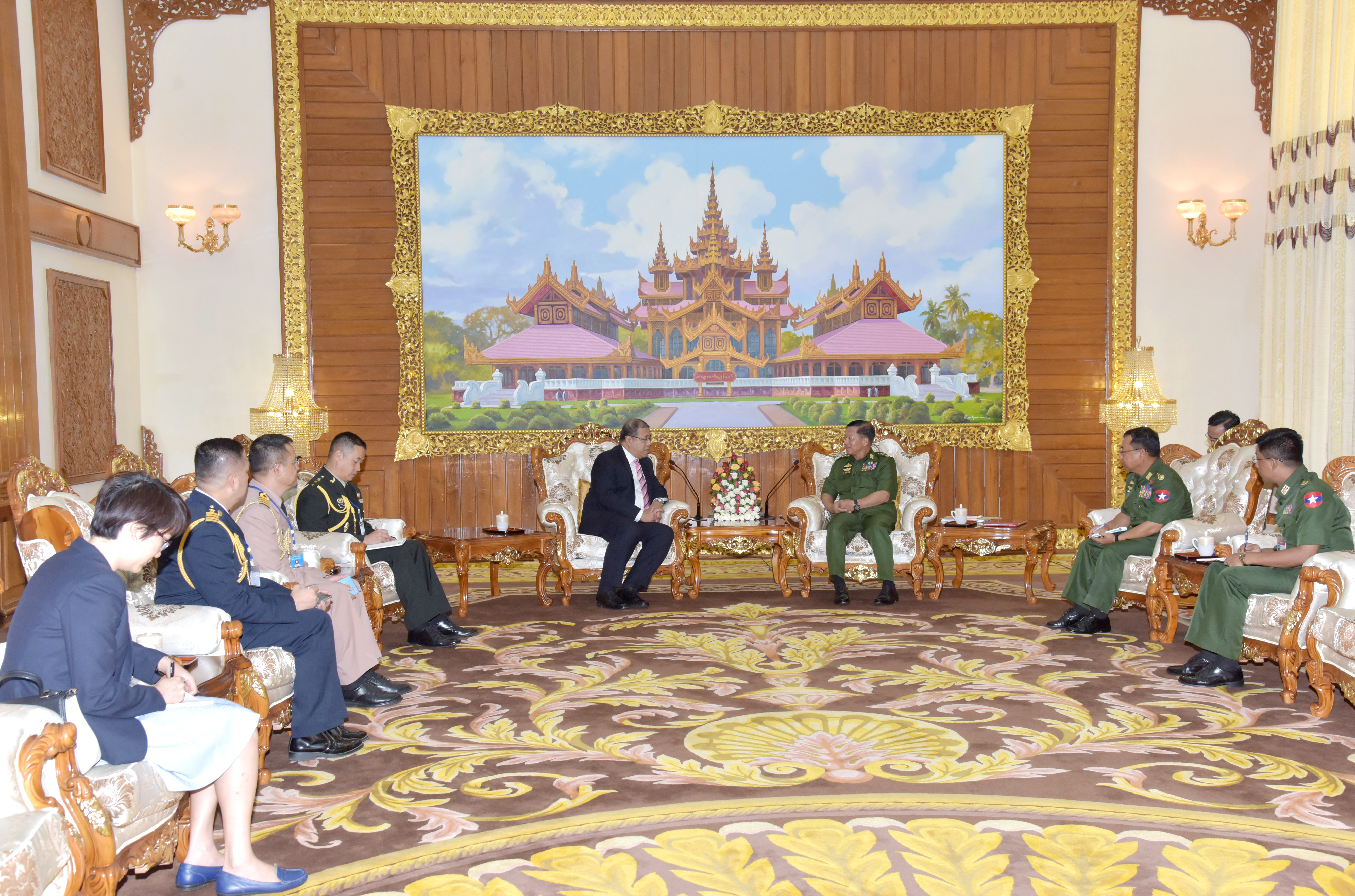 Also present at the meeting together with the Senior General were Lt-Gen Soe Htut and senior military officers of the Office of the Commander-in-Chief (Army). The ambassador was accompanied by military attachés (Army, Navy and Air) of the Royal Thai Armed Forces and officials. 
At the call, the Senior General said Myanmar and Thailand are significant neighbours sharing a common land border and having the history, culture and customs that are much similar to each other. Thailand rendered assistance in Myanmar's political reforms and efforts to join the ASEAN. The bilateral relations between the two countries and the two armed forces are expanding and their mutual cooperation is also developing. The two countries and the two armed forces will continue to work under true friendship and brotherhood. 
The Thai ambassador said he had prioritized the matters that were beneficial to the two countries and their peoples during his tour of duty in Myanmar. He said currently friendship and relations between the two countries are in their finest situation and have reached the level of strategic partnership. The good bilateral relations between the two armed forces have served as the springboard for mutual relations between the two countries. 
Then, views on further streng-thening of bilateral relations bet-ween the two countries through promotion of friendly ties between the Army, Navy and Air Force of the two armed forces, Thailand's assistance in ensuring Myanmar workers in Thailand to enjoy a systematic life, efforts for bilateral economic development including cooperation in tourism, sharing of military medical science and agricultural techniques and peace, stability and progress of the border region were cordially shared. 
The Senior General presented souvenir to the ambassador and posed for documentary photo.