Nay Pyi Taw September 20
Commander-in-Chief of Defence Services Senior General Min Aung Hlaing attended the Choice of Arms ceremony of the 21st Intake of Defence Services Technological Academy held at the DSTA in PyinOoLwin on 19 September and today.
Also present at the ceremony together with the Senior General were Commander-in-Chief (Navy) Admiral Tin Aung San,Commander-in-Chief (Air) General Maung Maung Kyaw, senior military officers from the Office of the Commander-in-Chief and Commandant of DSTA Brig-Gen Naing Naing Oo. At the ceremony, cadets were selected for various military corps.
In the afternoon of both days, the Senior General and party had lunch together with the cadets at the mess of DSTA.
The Senior General and party viewed round the lecture halls of DSTA where the cadets were learning. After viewing round in the hostels and library, the Senior General fulfilled the needs presented by officials.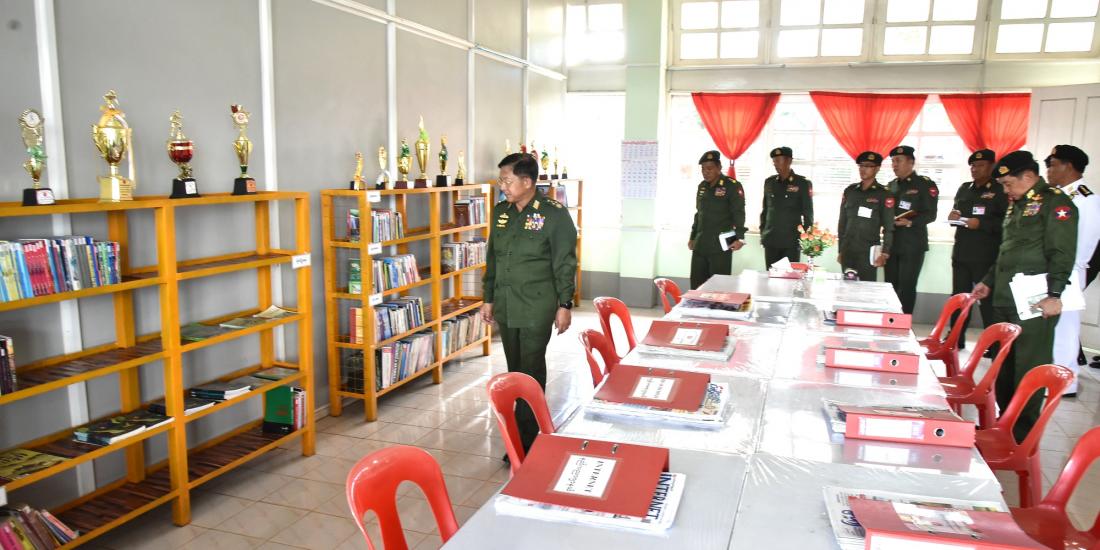 Next, the Senior General and party inspected breeding of DYL pigs and layers and the feedstuff factory where they were conducted round by the commandant and officials.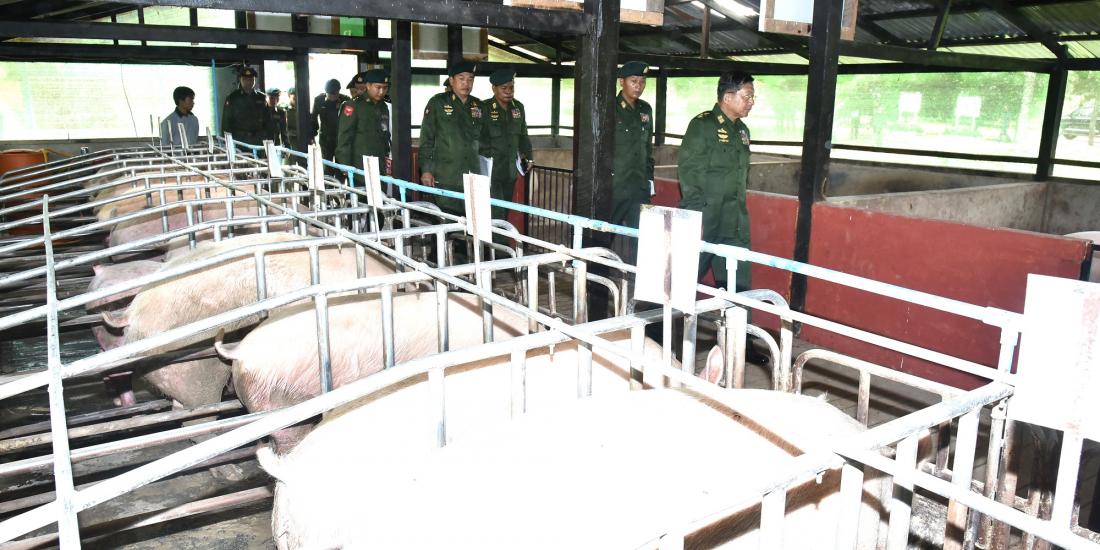 The Senior General and party viewed men's pistol shooting, women's pistol shooting, men's carbine shooting, machine gun shooting and rifle shooting of officers and other ranks from the Myanmar Tatmadaw shooting team which is taking training at the Tatmadaw shooting range in PyinOoLwin Station as part of preparations to take part in the 28th ASEAN Armies Rifl e Meet (AARM) to be held in Malaysia in coming November.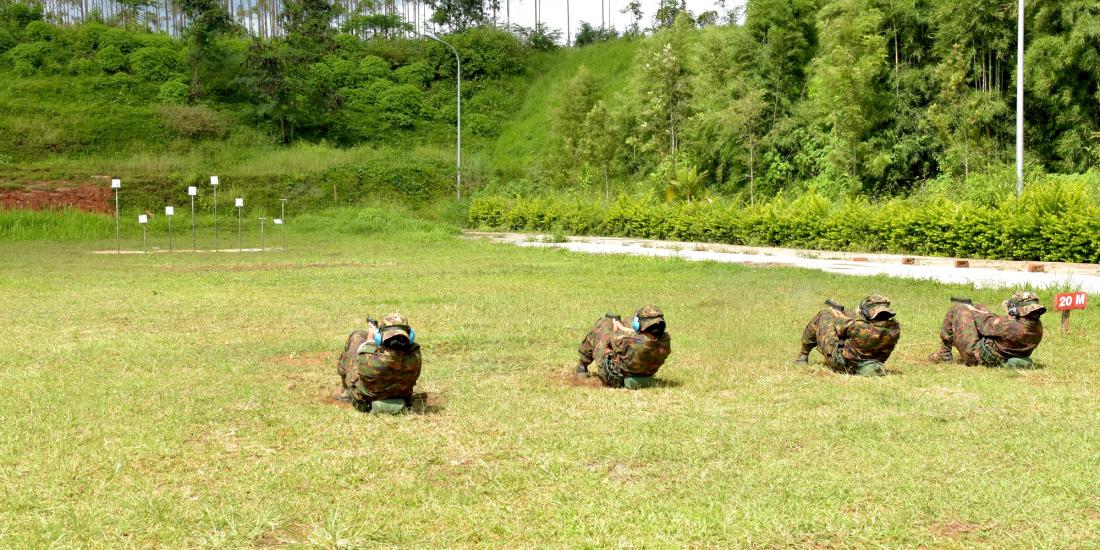 After watching the training session of shooting, the Senior General met with officers and other ranks from the Myanmar Tatmadaw shooting team. In his speech,the Senior General said he saw qualified training of the shooters based on setting good records in the training. Shooting sport event is an important one for Tatmadaw members. Uplifting sports is to enhance the spirit of adoring the State, patriotic spirit and the spirit of defending the country. The Myanmar Tatmadaw shooting team needs to try hard for achieving better results than the opponent teams. Every sports event needs technical coach and physical trainer, and the players should take training in physical and mental manners for having physical strength and stamina as well as systematic techniques for the sports. Likewise, the Senior General noted that the shooters need to take care of their lifestyles such as food, accommodation and clothes for contributing to their health conditions. The Senior General urged them to forge unity among them with family spirit and brotherly spirit.
Later, the Senior General presented cash award for the Myanmar Tatmadaw shooting team through an official.