Nay Pyi Taw October 20
Commander-in-Chief of Defence Services Senior General Min Aung Hlaing, accompanied by his wife Daw Kyu Kyu Hla, Lt-Gen Aung Soe, Lt-Gen Myo Zaw Thein and senior military officers from the Office of the Commander-in-Chief (Army), Commander of South-East Command Maj-Gen Myo Moe Aung, Chairman of the Central Control and Advisory Committee for Kayin State Border Guard Forces Honorary Col Saw Tun Hlaing and officials of border guard forces, went to NanU Baymei Monastery this morning and paid homage to the remains of grateful Myainggyingu Sayadaw Bhaddanta Sujana who recently passed away.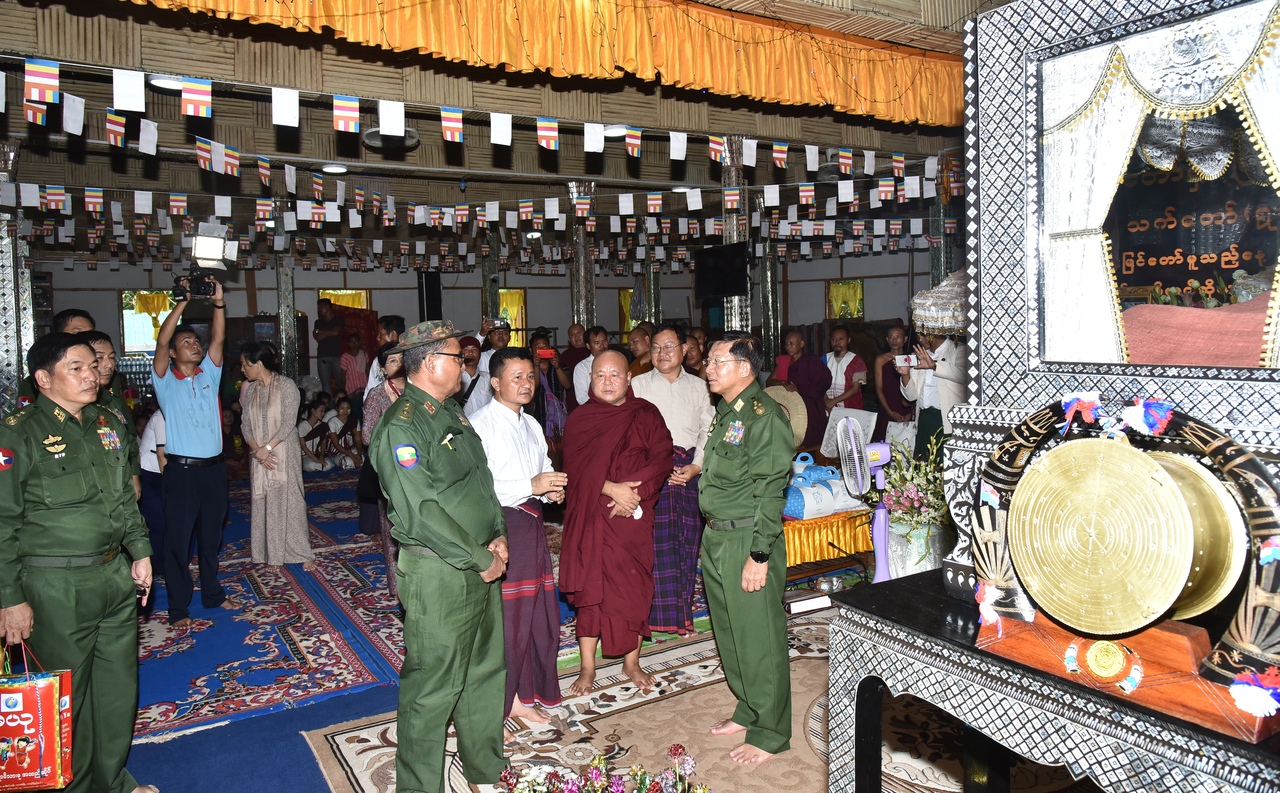 First, the Senior General, wife and party paid homage to the remains of Myainggyingu Sayadaw at the two-storey building. Then, the ceremony to donate rice, edible oil, salt, foodstuffs and offerings for successfully holding the final rites took place. The Senior General and party received the Five Precepts and Ovadakatha from Administrator Sayadaw of Myainggyingu Monastery Bhaddanta Ñanika.
The Senior General and wife offered rice, edible oil, salt, foodstuffs and offertories to the administrator Sayadaw of Myainggyingu and shared merits gained. The administrator Sayadaw presented a picture of Myainggyingu Sayadaw Bhaddanta Sujana as Dhamma gift to the Senior General.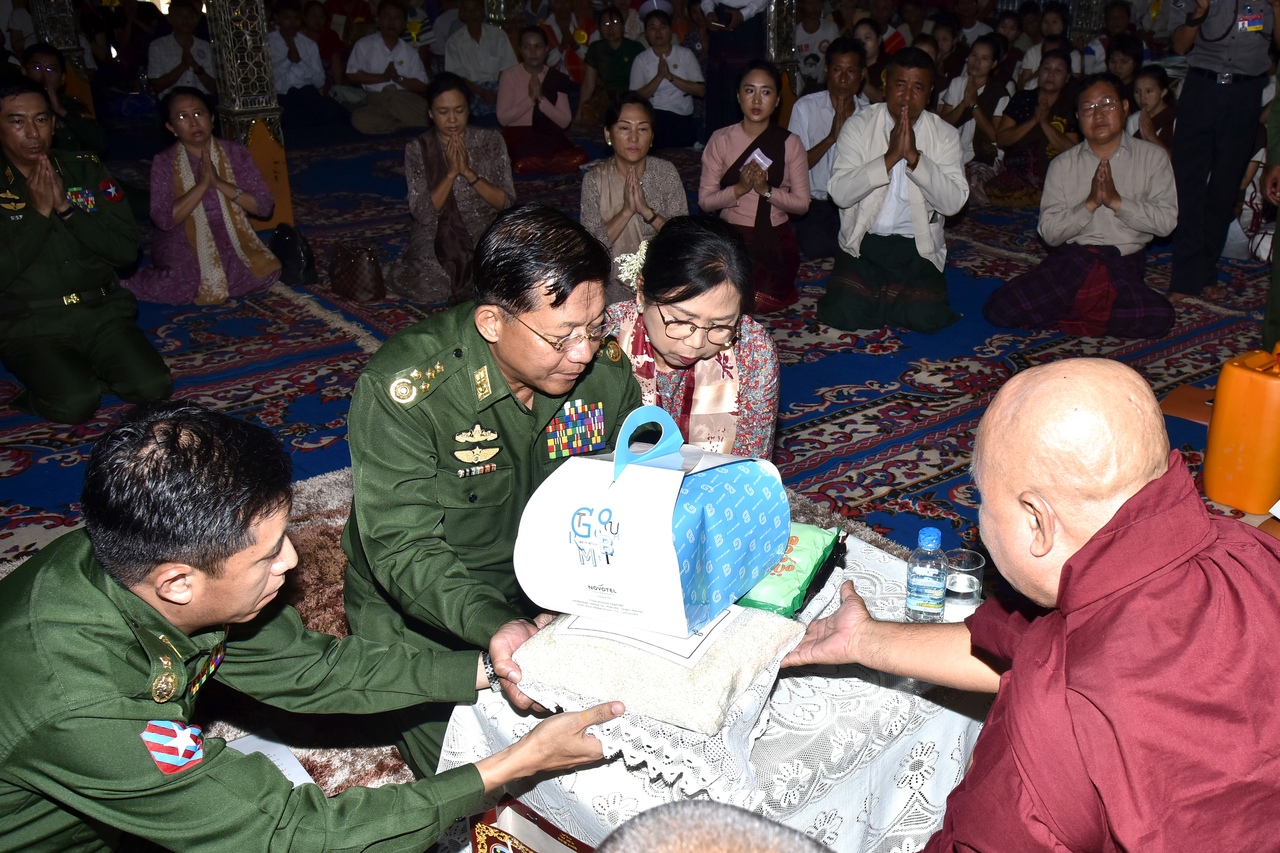 In his supplication, the Senior General said the thing that grateful Myainggyingu Sayadaw passed away was a great loss not only for the region and local ethnic people but also for the country. The Sayadaw strived for restoring peace and stability in Kayin State and Myanmar through religious ways as well as for flourishing and strengthening Buddhism through regional development. The Senior General remarked that all need to pledge to ensure perpetual existence of peace the Sayadaw initiated. He noted that evidences of development can be seen in Myainggyingu region after restoring peace, and not only all local people but also all Myanmar citizens should set the same goals in unison through Myanmar spirit by giving a helping hand to each other in order to achieve peace and development across the country. All people need to flourish and strengthen Buddhism they believe through a correct and united way while living in the country together with the people in unity with other faiths. Religions are forces contributing to the peace. The Senior General urged the local ethnic people to march onward along the route of peace the Sayadaw built.
After paying homage to the remains of Myainggyingu Sayadaw, the Senior General and party viewed preparations to hold the final rites where officials conducted them round the site.