Nay Pyi Taw, February 26
Commander-in-Chief of Defence Services Senior General Min Aung Hlaing, accompanied by Commander-in-Chief (Navy) Admiral Tin Aung San and Commander-in-Chief (Air) General Maung Maung Kyaw, senior military officers from the Office of the Commander-in-Chief (Army), commander of the Southern Command and officials, visited No. 17 Heavy Industry of No. 1 Heavy Industries Enterprise of Industry Ministry near Malun Village, Upper Min Hla Township, Thayet District, Magwe Region.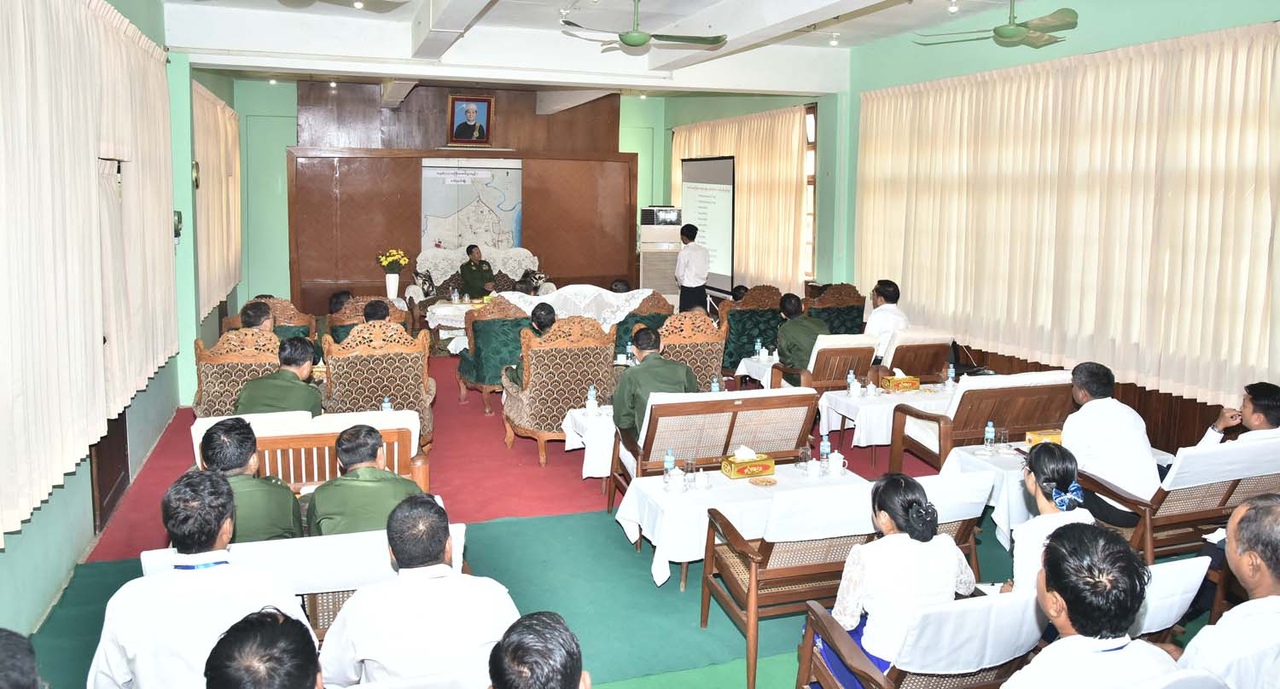 At the meeting hall of the factory, the factory manager and officials explained background of the factory, and production and sale of rollers and trailers, small rice mill machine, tractor, rice huller, three-wheeled motorcycles, agricultural equipment and peanut peeler. In response, the Senior General inquired for his knowledge. As Myanmar is an agricultural country, he said, there is a need to fulfill the high demand for agricultural equipment. There is a need to seek ways and means to produce modern farming equipment and Tatmadaw will provide necessary assistance, he said.
The Senior General and party then viewed three-wheeled motorcycles, rollers, small rice mill machine and rice hullers, and they were conducted around the factory by factory manager and officials. The Senior General presented cash awards to factory staff for their good maintenance of the factory.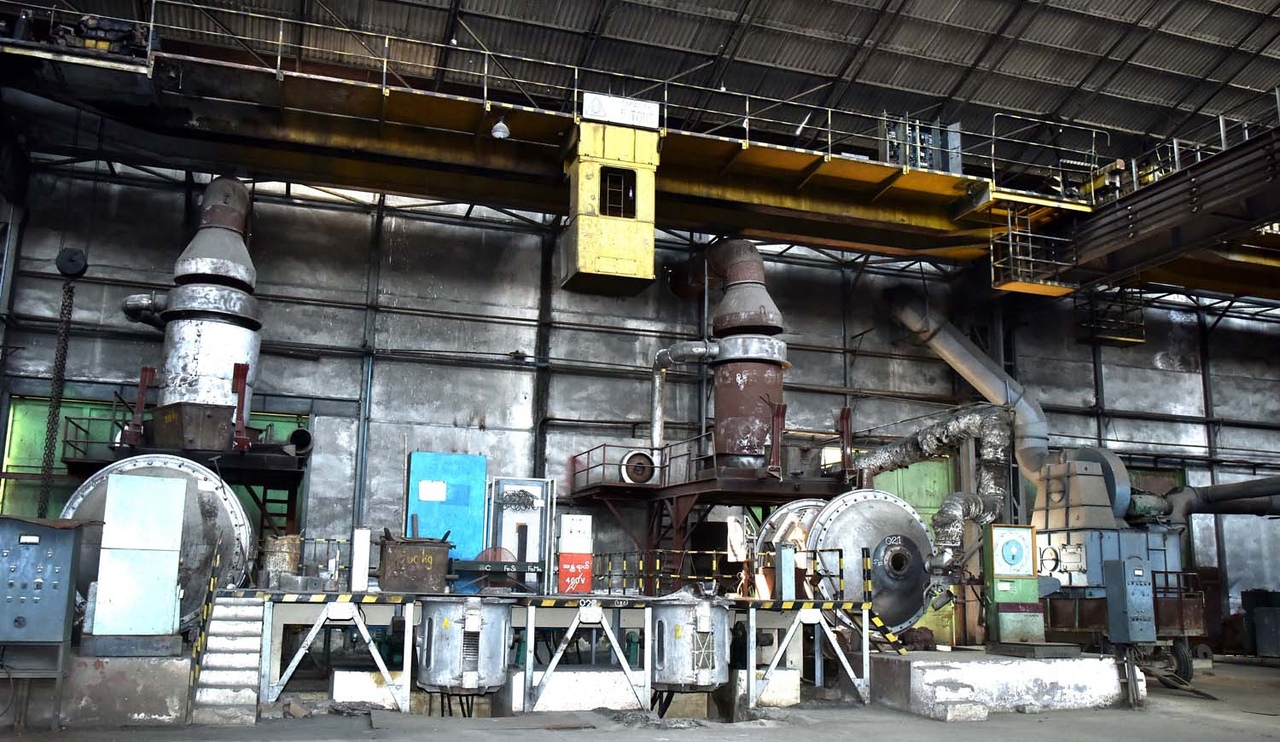 The No. 17 Heavy Industry (Malun) was built in 1965 to implement tractor production project as part of agricultural mechanization. The Heavy Industries Enterprise of Ministry of Industry 2 and Monokuf Company of Czechoslovakia signed the first-phase cooperation contract, and were able to accomplish the objectives of the first-phase investment project in 1977. The factory has harrow installation workshop, molding workshop, parts manufacturing workshop, foundry, roller, trailers, gear wheel manufacturing workshop, injection pump and nozzle workshop, and small rice mill machine workshop. The factory suspended its operation in 2017 due to financial losses and it will only be able to resume operation only after making necessary changes.