Nay Pyi Taw September 19
The Thai delegation led by General Surapong Suwana-adth, Chief of Defence Forces of the Royal Thai Armed Forces, and wife, who arrived in Myanmar on a goodwill visit at the invitation of Commander-in-Chief of Defence Services Senior General Min Aung Hlaing left Nay Pyi Taw Airport by aircraft of the Royal Tai Armed Forces for home this morning. They were seen off at the airport by the Senior General.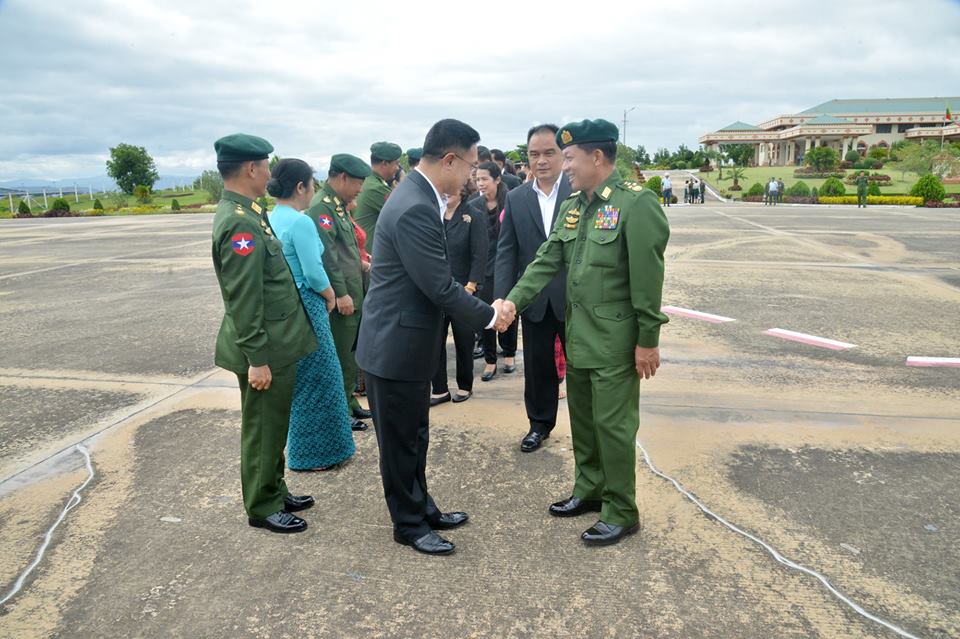 Those who saw off the Thai delegation at the airport together with the Senior General were his wife Daw Kyu Kyu Hla, senior military officers of the Office of the Commander-in-Chief (Army), the commander of Nay Pyi Taw Command, the Myanmar military attaché to Thailand, Thai military attachés (Army, Navy and Air) to Myanmar and officials.
While in Myanmar, the Thai delegation met Vice President U Myint Swe and the Commander-in- Chief of Defence Services and visited significant pagodas in Yangon and Bago, including Kanbawzathadi Palace, and the Memorial to Fallen Heroes in Nay Pyi Taw.