NAY PYI TAW April 26
The Myanmar Tatmadaw goodwill delegation led by Commander-in-Chief of Defence Services Senior General Min Aung Hlaing, currently in Moscow, the Russian Federation, on a goodwill visit at the invitation of Defence Minister of the Russian Federation Army General Sergey Kuzhugetovich Shouigu and Russia-Myanmar Military Technological Cooperation Committee, visited OJSC Muromteplovoz Factory in Murom on 25 April morning.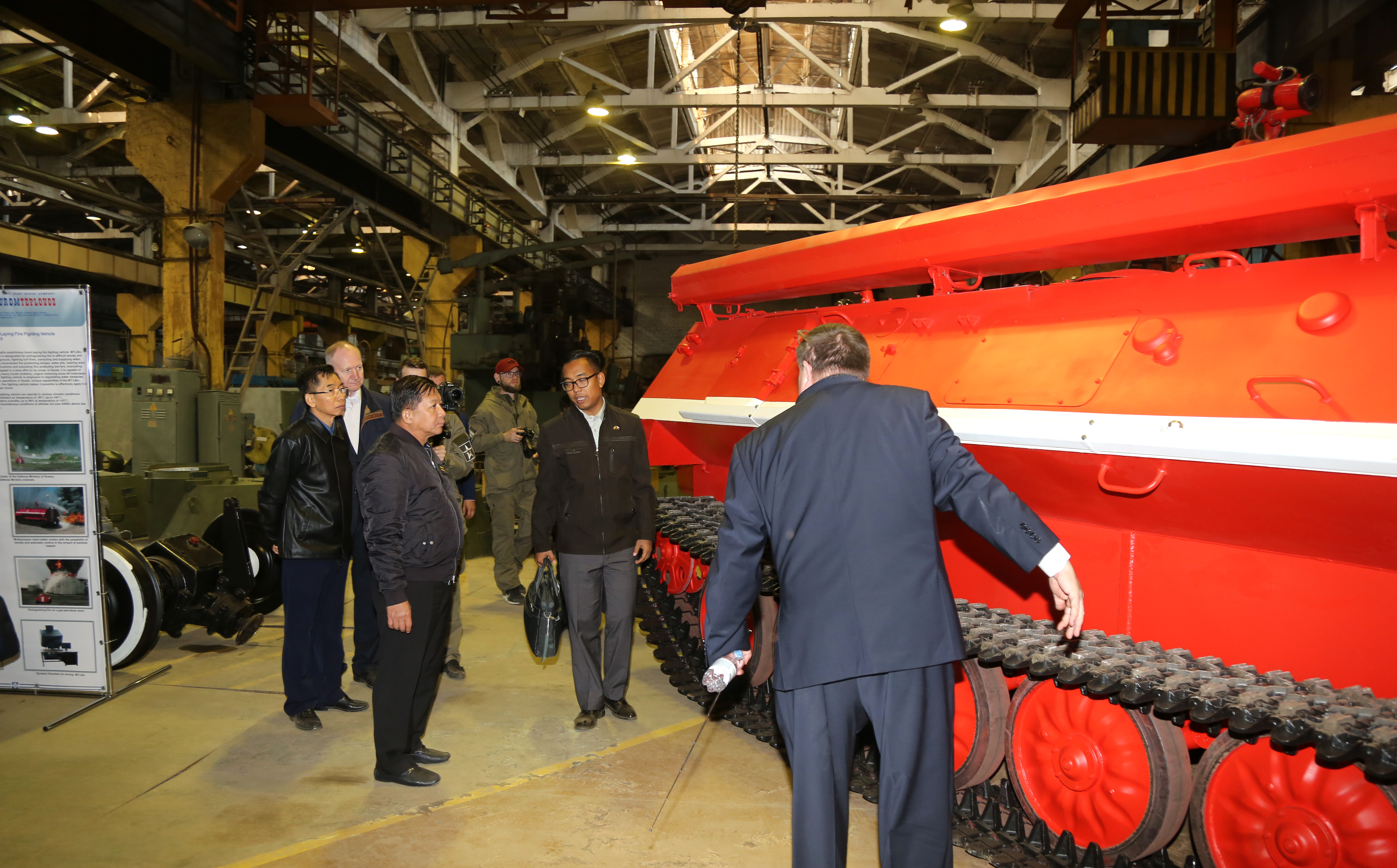 First, the Senior General and party left Heliport Moscow in Moscow by helicopter and arrived at Murom where there were welcomed by the factory director general and officials. Next, the Senior General and party viewed skill demonstration and firing of the armoured vehicles manufactured by OJSC Muromteplovoz Factory. They then studied the production of armoured vehicles and armoured fire engines in the factory and were conducted round by the director general and officials of the factory.
The Tatmadaw goodwill delegation led by the Senior General proceeded by special express train from Moscow to Saint Petersburg. They were seen off by Myanmar Ambassador to the Russian Federation U Ko Ko Shein and officials. The Senior General and party arrived at Saint Petersburg at night and they were welcomed by officials from the Navy of the Russian Federation.