NAY PYI TAW June  25
Accompanied by Commander-in-Chief (Navy) Admiral Tin Aung San, senior military officers of the Office of the Commander-in-Chief (Army) and Commander of Yangon Command Maj-Gen Thet Pon, Commander-in-Chief of Defence Services Senior General Min Aung Hlaing watched Indoor Skydiving on Tawwin Road, Ninth Mile, Mayangon Township, Yangon, to inspect the practical body control of officer trainees and trainees of other ranks attending the first batch of Free Fall (Women) training at Vertical Wind Tunnel, on 24 June evening.
The Senior General and party enjoyed the skillful demonstration of officer trainees and other-rank trainees as well as their instructors. Afterwards, the Senior General presented cash awards to those from the 1st batch of Free Fall (Women) training after he made training-related necessary instructions.
Next, the Senior General and party enjoyed the skillful demonstration of trainers in ice-skating rink with Royal Sportainment Complex and they then looked round the bowling alley. The Royal Sportainment Complex including international standard ice-skating rink and bowling alley was opened on 28 April 2019 with the aim of creating a recreation center for the new generation and families to take part in the sport activity for enjoyment.
This afternoon, the Senior General and party visited DENTOMEC toothpaste and toothbrush factory of Myanmar Economic Corporation near Yangon-Pyay Road in Mingaladon Township, where the factory manager clarified the process of the factory's manufacturing and marketing in each financial year.
In his reply, the Senior General said efforts are being made to produce import-substitute products which are required to be new and in good quality, and match the users' choice. In the market, the quality of the products must be better than others when prices are the same, and the same-quality products can be sold at a cheaper price. It is needed to seek larger market for the products. It is necessary to join hands with other local toothpaste manufacturers. Domestic products should be more marketable and it is required to follow the FDA's guidelines.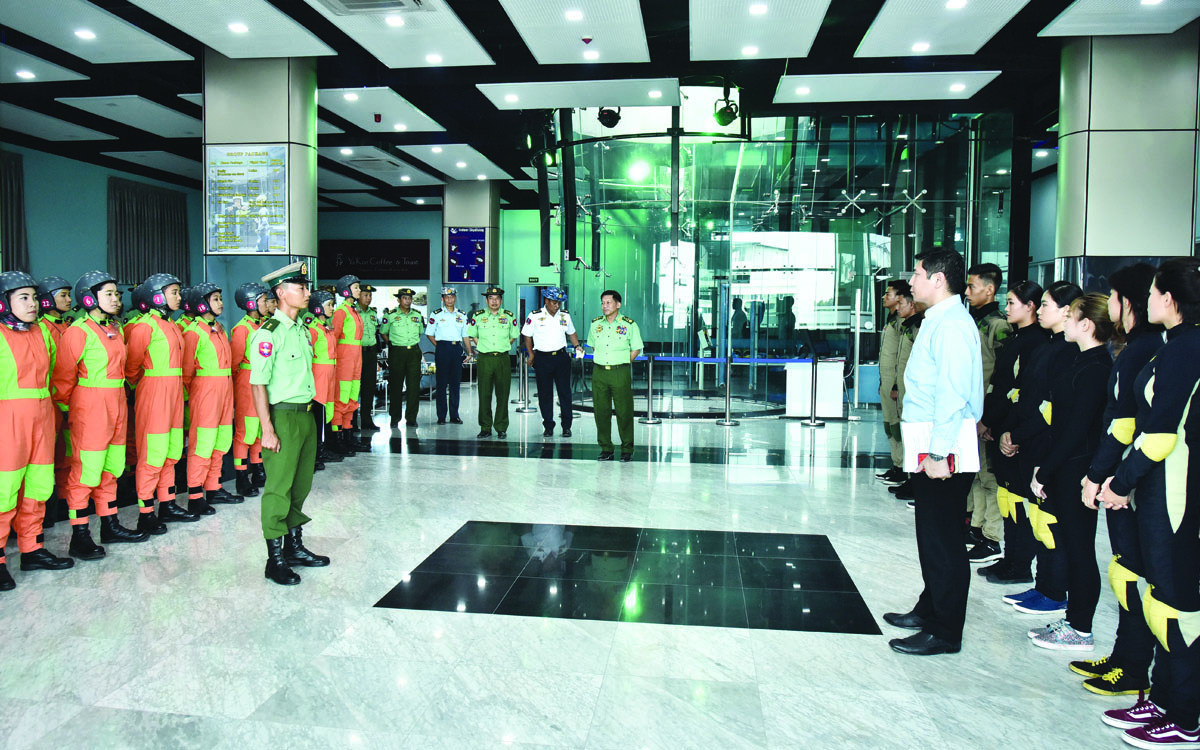 After that, the Senior General and party inspected the factory's process of manufactu-ring toothpastes and toothbrushes, storage of raw materials and laboratory testing while officials concerned explained the production process to the Senior General.
The DENTOMEC toothpaste and tooth-brush factory was opened in January 2019, producing import-substitute toothpastes and toothbrushes with the use of modern machinery run by German and Swiss technology. The factory's products are priced fairly and healthy.