NAY PYI TAW July 13
The second monsoon tree-planting ceremony for 2019 of PyinOoLwin Station was held at Defence Services Adacemy in PyinOoLwin this morning with the aim of helping create temperate climate and contributing to regional greening and environmental conservation.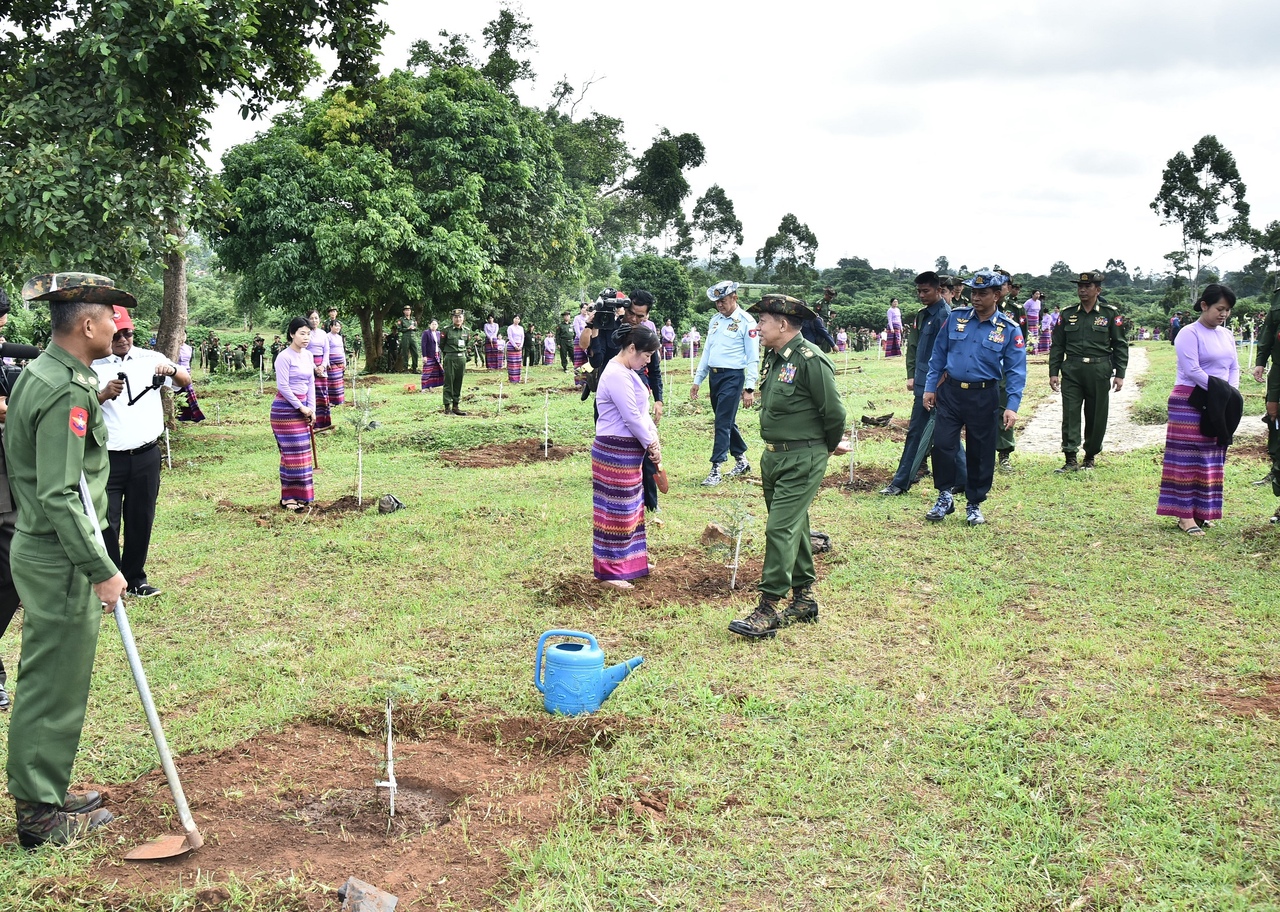 The ceremony was attended by Commander-in-Chief of Defence Services Senior General Min Aung Hlaing who also planted trees.Also present on the occasion were Daw Kyu Kyu Hla, wife of the Senior General,officers of No. 19 Intake of Defence Services Academy and their families, Commander-in-Chief (Navy) Admiral Tin Aung San and wife, Commander-in-Chief (Air) General Maung Maung Kyaw and wife, senior military officers from the Commander-in-Chief's Office, Commander of Central Command Maj-Gen Kyaw Swa Lin and wife, officers,other ranks and their families of PyinOoLwin Station.
First, the Senior General and wife planted a cherry tree. Then, officers, other ranks and their families planed trees in designated places. The Senior General and party then encouraged officers, other ranks and their families planting trees.
At today's tree-planting ceremony, a total of 1,212 trees—128 cherry trees and 1,084 khar taw mee trees—which suit the climate of PyinOoLwin and contribute to the greening of the region and environmental conservation were planted.