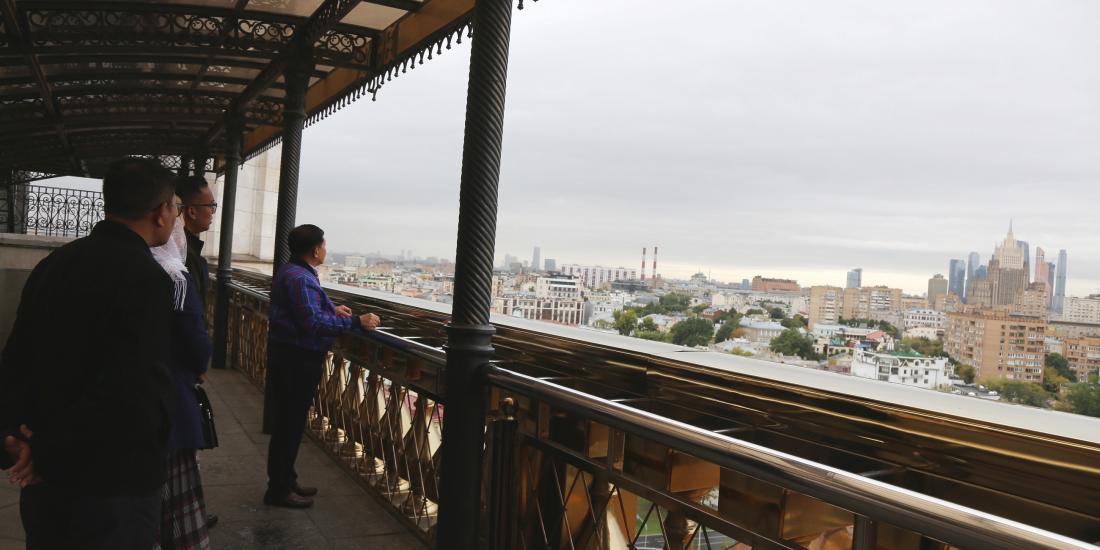 NAY PYI TAW August 17
Commander-in-Chief of Defence Services Senior General Min Aung Hlaing and delegation members, who are in the Russian Federation to attend the closing ceremony of International Army Games-2019, visited Gorky Park and Cathedral of Christ the Saviour in Moscow this morning.
First, the Senior General and party arrived at Gorky Park. They were conducted round in the park by Military Attaché Commodore Kyaw Soe Moe and officials, and they had photos taken. Gorky Park was opened in 1928. Located on the bank of Moscow River, the park is a place for public recreation and park history museum. The main entrance to the park is built with Russian traditional architectural works and modern technology. Inside the park are water fountains,marvel statues and natural landscapes. The park is a main recreation centre in Moscow.A market festival will be held on 17 and 18 August in commemoration of the 91st founding anniversary. The park is being crowded with visitors and those doing exercise.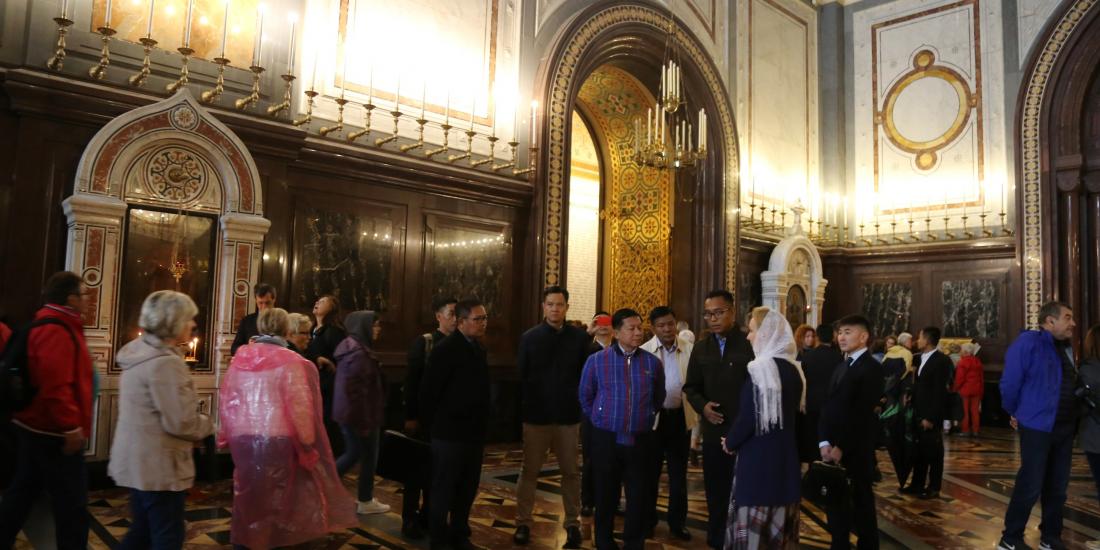 The Senior General and party visited Cathedral of Christ the Savior where an official explained the brief history of the cathedral, renovation, and the view of Moscow from upstairs of the cathedral and conducted them round the cathedral. The Senior General asked for more information.
The Cathedral of Christ the Savior which is a Russian Orthodox cathedral is located on the northern bank of Moscow River and some 1,000 metres south of Grand Kremlin Palace. The Cathedral of Christ the Savior,which is 103 metres high, is the highest Orthodox cathedral across the world. The original cathedral built in 19th Century was destroyed under the order of Soviet leader Stalin in 1931 and it was reconstructed as a new cathedral in original work on a grand scale to stand as a prestige of Moscow. The cathedral is always crowded not only with Christians but also with globetrotters.