NAY PYI TAW August 19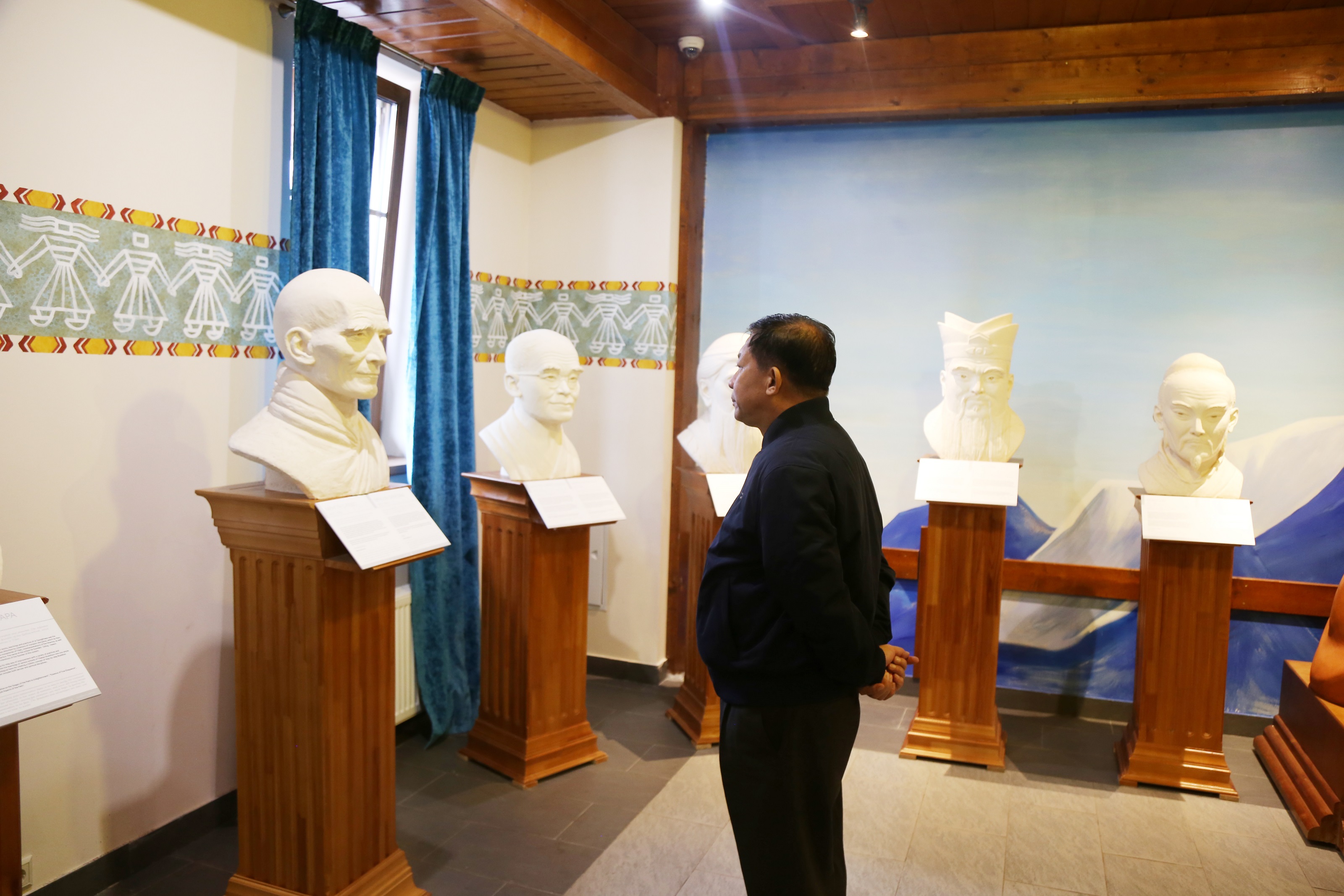 The Myanmar Tatmadaw delegation led by Commander-in-Chief of Defence Services Senior General Min Aung Hlaing, who attended the closing ceremony of the International Army Games-2019 in Russian Federation, yesterday evening visited a landscape park filled with multiple contemporary art near Kaluga town west of Moscow.
On arrival at the park, the Senior General and delegation were welcomed by Chairman of the art-park Mr. Ruslan and party. Officials of the park reported on the progress in building a replica of Shwezigon Pagoda under the sponsorship of Sitagu Sayadaw. The Senior General looked around the compound and held discussions on fulfilling the requirements. Then, the Senior General and party were conducted round the statues of religious leaders including Mingun Sayadaw Abhidhaja Maha Rattha Guru Abhidhaja Agga Maha Saddhamma Jotika Tipitakadhara Dhammabhandagarika BhaddantaVicittasarabhivamsa,the former secretary of the State Sangha Maha Nayaka Committee,scientists, great thinkers, and other prominent persons at the Southeast Asia, Russia and Europe exhibitions.The art-park is the largest ethnical and cultural museum in Russia. It displays sample homes and utensils used by Russians, lifestyles of Russians, country-wise lifestyles and cultural exhibits of 252 European and Southeast Asian countries on over 10,000-squaremeter ground. Established in 2006, it opens daily for tourists and Russian people.
The replica of Shwezigon Pagoda is located on the platform 95 feet long and 88 feet wide. The base of the Gandakuti is 37-foot by 37-foot. The pagoda is 54 feet high from the foot to the top including 19 feet high basic structure and 35 feet high pagoda. The pagoda will house sitting and standing Buddha images.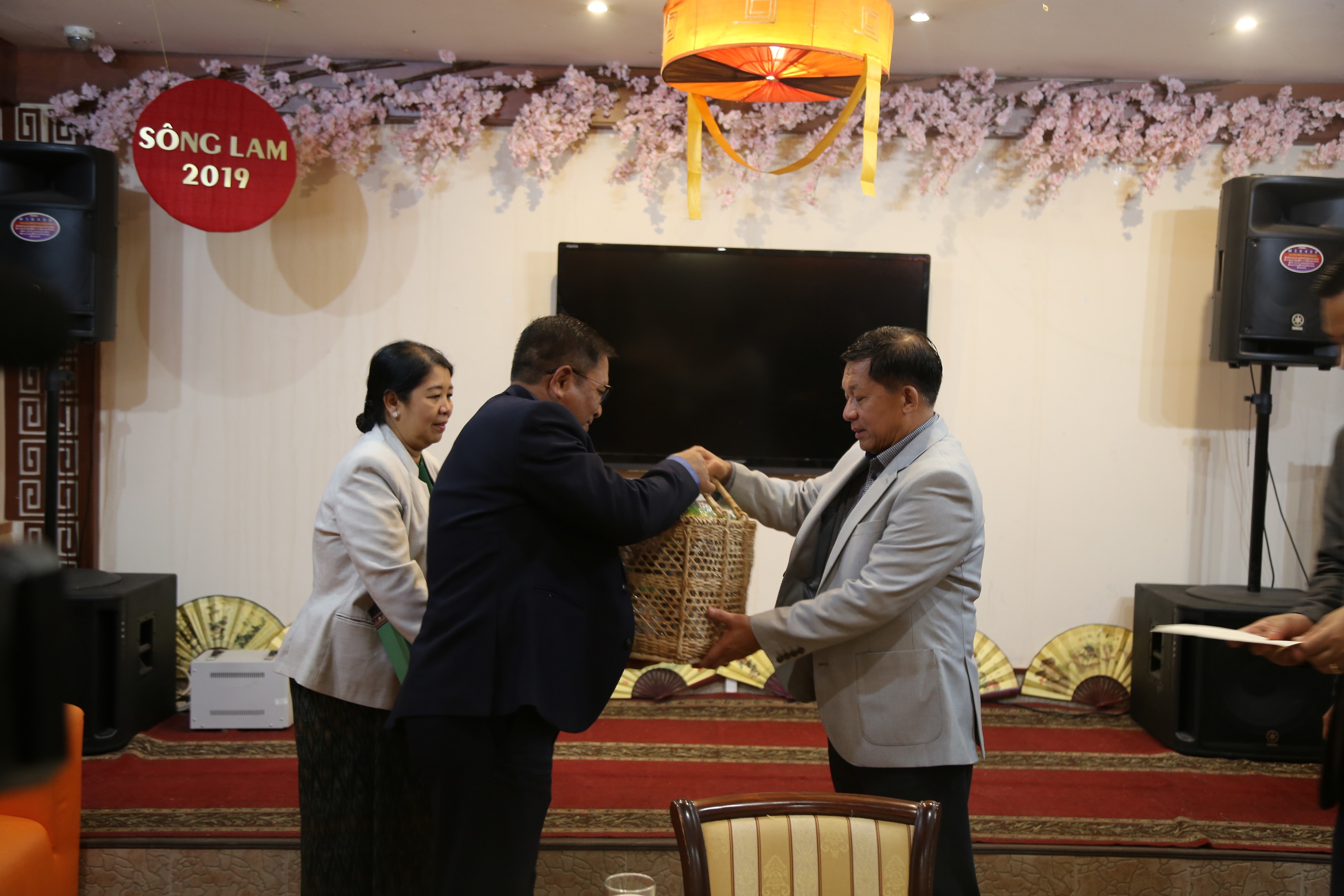 In the late evening, the Senior General and delegation cordially met with officers, other ranks and their families of Military Attaché Office and officer trainees, and enjoyed dinner together with them.Afterwards, gifts were given to them.