NAY PYI TAW, September 3
Commander-in-Chief of Defence Services Senior General Min Aung Hlaing, who is in Thailand to attend the 7th Thailand-Myanmar High Level Committee Meeting in Bangkok,Thailand, called on General Prayut Chan-o-cha, the Prime Minister and the Minister of Defence of Thailand, at the Government House of Thailand this morning.
Present at the call together with the Senior General were Chief of the General Staff (Army, Navy
and Air) General Mya Tun Oo and senior military officers. The Thai Prime Minister and the Minister of Defence was accompanied by Deputy Minister of Defence Gen.Chaichan Changmontol, Chief of Defence Forces of Royal Thai Armed Forces General Ponpipaat Benyasri, officials of Thai government and senior military officers of Royal Thai Armed Forces.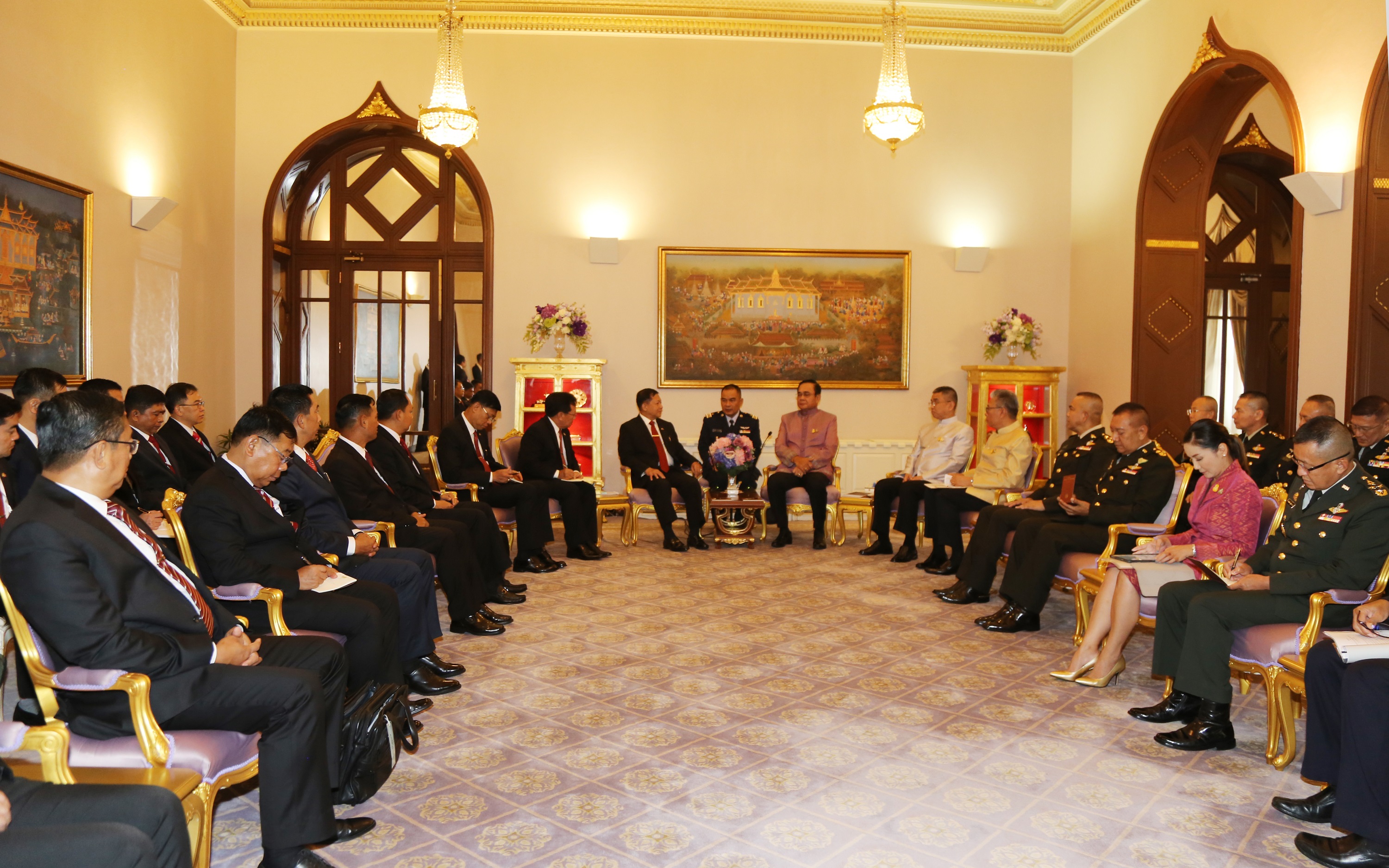 At the meeting, the Thai Prime Minister expressed sorrow for Myanmar that was hit by natural disaster. He discussed bilateral cooperation in connection with the territorial waters of the two countries, anti-terrorism measures,cooperation in education, health,agriculture and economic sectors and further promotion of the existing friendship between the governments and the armed forces of the two countries.
In his discussion, the Senior General said Thailand and Myanmar are close friends having a lot of similarities in culture and history. Bilateral cooperation has been made to enforce the rule of law and border security for ensuring peace and stability at the common border. As regards the cooperation in security of territorial waters,Myanmar has been participating in the ASEAN-US Maritime Exercise (AUMX) held in the Gulf of Thailand. He spoke of the need to effectively take anti-terrorism and anti-drug measures through cooperation at all levels between the armed forces and the police forces of the two countries. In consideration of the existing friendly ties between the governments and the armed forces of the two countries, he asked for reducing the degree of punishment imposed on the two Myanmar citizens whose death sentences were upheld, and for ensuring protection under the legal framework. The Senior General promised continuation of the cooperation between the two countries.
After the meeting, the Senior General and the Thai Prime Minister exchanged emblems and gifts and posed for a documentary photo together with those present.