NAY PYI TAW September 11
Commander-in-Chief of Defence Services Senior General Min Aung Hlaing and party accompanied by Commander-in-Chief (Navy) Admiral Tin Aung San,Commander-in-Chief (Air) General Maung Maung Kyaw, senior military officers from the Office of the Commander-in-Chief,the commander of the Central Command,inspected the multipurpose model farming camp of the Central Command, this afternoon.
Firstly, the Senior General and party heard the report presented by an official on the progress of cultivation and livestock breeding at the briefing hall of the multipurpose farming camp. In response, the Senior General said the multipurpose farm is running for the welfare of families of Tatmadaw members, not for profit. It is needed to sell meat, fish, vegetables and eggs at a reasonable price not only to those from the Central Command but also to civil servants and local residents. A systematic supply of clean water and safe feedstuff will lead to production of fresh fish and meat from the farm.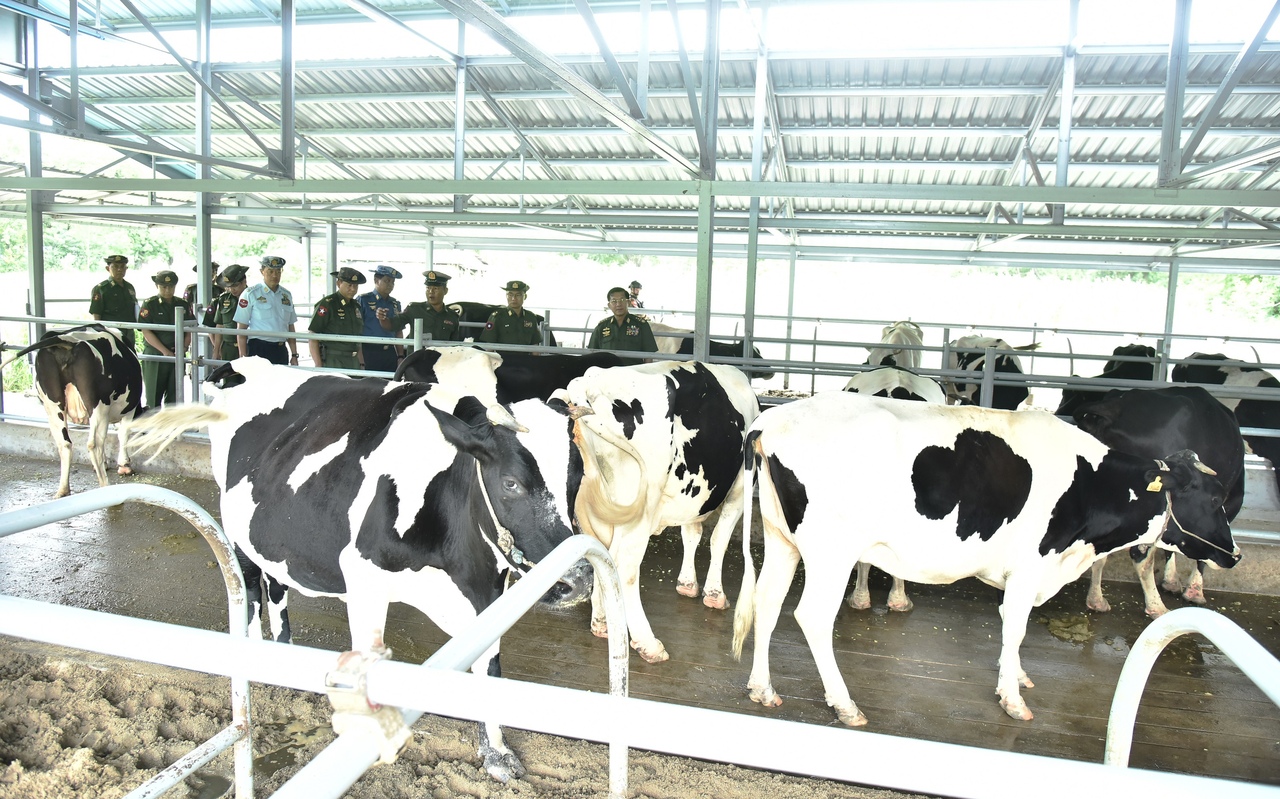 Later, the Senior General and party looked round the cultivation and breeding sites in the multipurpose farm. Officials elaborated on the progress of farming and the Senior General left necessary instructions.