NAYPYI TAW, September 19
One must be an obedient follower first to become a straightforward leader. All should strive with individual self-control and discipline to realize the goal of life and develop the country through unity, said Commander-in-Chief of Defence Services Senior General Min Aung Hlaing during his meeting with officer instructors, trainees of platoon commander course (women) and graduate female cadets course of the Defence Services (Army)Officers Training School (Hmawby)at Myawady Hall this morning.
Also present together with the Senior General were Commander-in-Chief(Navy) Admiral Tin Aung San, Commander-in-Chief (Air) General Maung Maung Kyaw,senior military officers of the Office of the Commander-in-Chief, the commander of Yangon Command, commanders of battalions and units of Hmawby Station, officer instructors of Defence Services(Army) Officers Training School(Hmawby), and trainees of platoon commander course (women) and graduate female cadets course.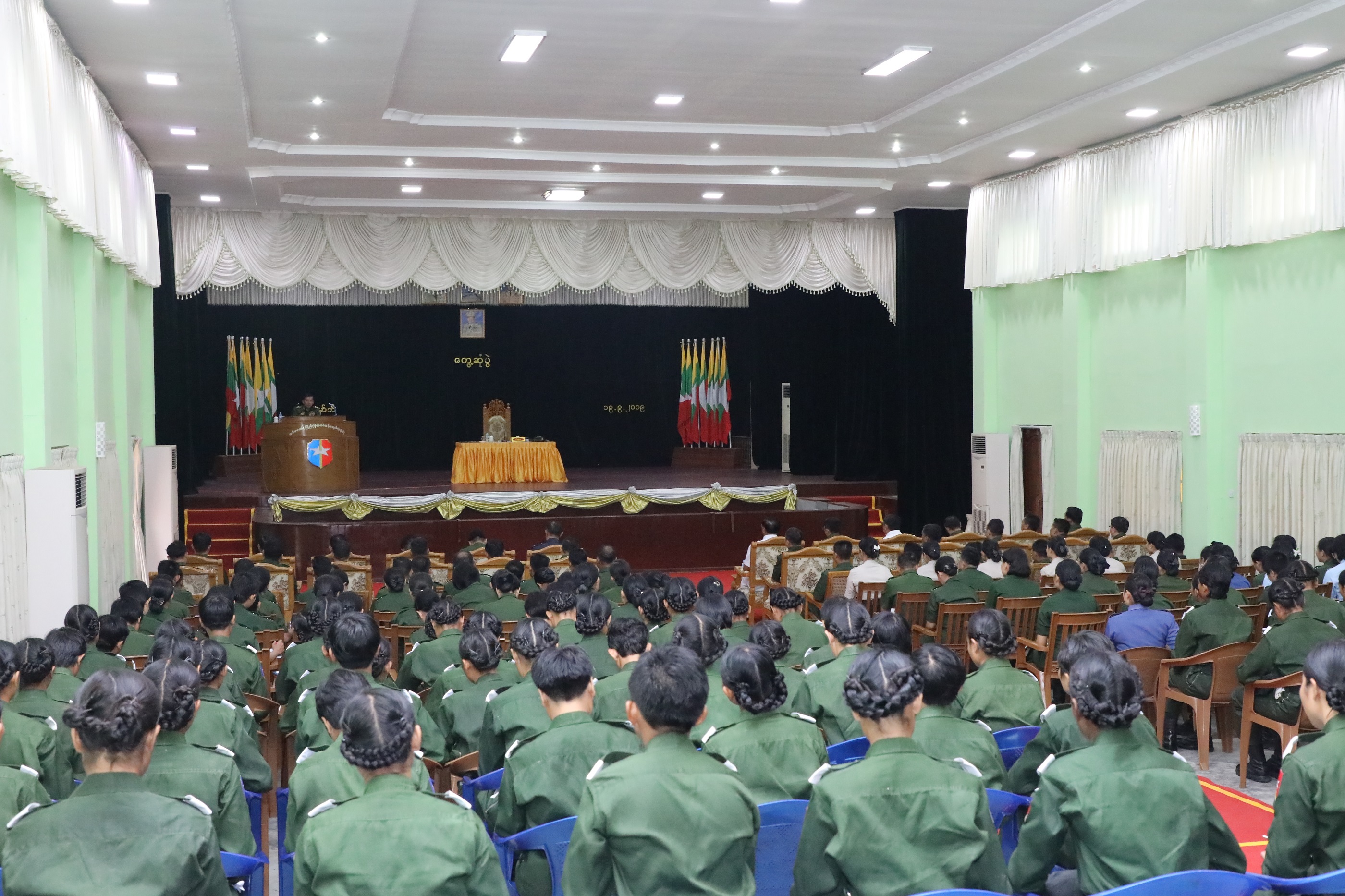 In his speech, the Senior General said over 50 percent of the country's population is women. As the role of women has been enhanced internationally, the servicewomen have been assigned duties at the corps of the Tatmadaw, and for certain reasons they are assigned only at the medical corps. At present, the Tatmadaw is bringing out female officers and other ranks and assigning duties to them. In fact,the production of female military officers amounts to bringing out female military leaders. The cadet training course and the platoon commander course are not giving literature class education but art of military leadership. To be a good leader, it needs to become a good follower with capacity to obey the orders and successfully implement the directives.
The Senior General said that everybody has ambition for life.In shaping their aims, they have to uphold self-control activities.Their results depend on hard work disciplinary action, health conditions and capacity ofdischarging duty. In accordance with the motto "discipline is backbone ofthe Tatrnadaw", they all need to keep themselves under self-control acts in abiding by even minor discipline points such as prescribed dressings. They all need to pay mutual respects between the superior and subordinate ones to be able to live in unison. The Senior General noted that efforts must be made to ensure individual improvement and then to become development ofeach military unit and the whole Tatmadaw. The improvement of the Tatmadaw which is a part of the country means development of the nation.
The Senior General continued to say that the training courses at different levels are being conducted for them to have appropriate knowledge and skills. They must always try hard at the regiments and units as well as training depots they are assigned.They must build themselves with knowledge and skills to have greater improvement. Leaders need to control subordinates in equality and correct ways. Only when the leaders uphold conscience and attention in their works, will they enjoy fruitful results ofsuccess. The Senior General stressed the need to efficiently spend the time and urged them to read the knowledgeable literatures which can contribute to improvement of life. Moreover,he urged them to take an adequate time for physical exercises to have good health. The Senior General noted that they need to abide by four suitable points: go to only suitable place, relate to only suitable person, do only suitable work and speak only suitable talk. He urged them not to indulge themselves as well as supervise subordinates.They should avoid the acts which can hann their life improvement and health conditions. The Senior General urged them to control themselves under disciplines and contentment with hardworking and utmost efforts for securing life improvement to be able to become good leader military officers.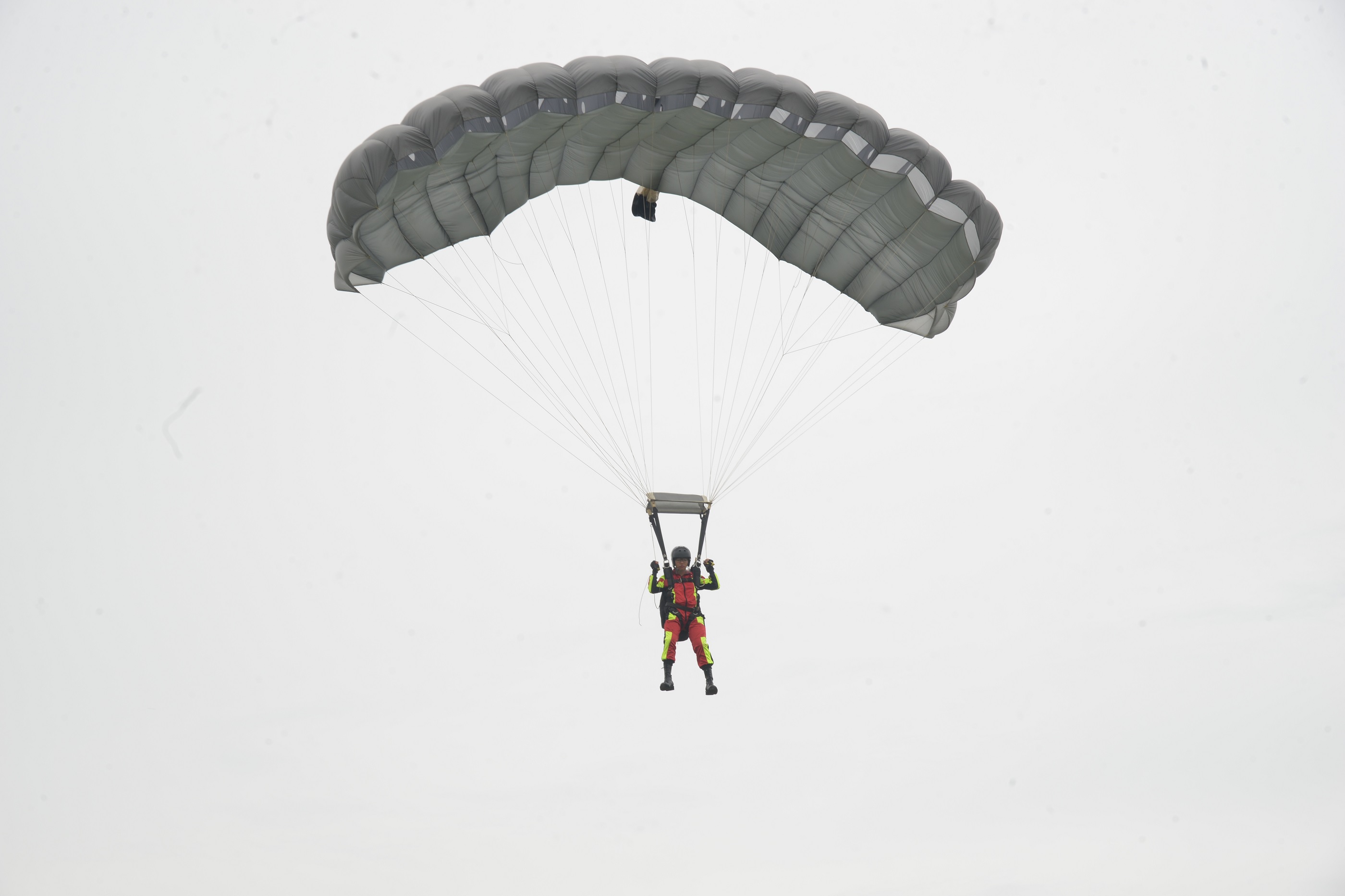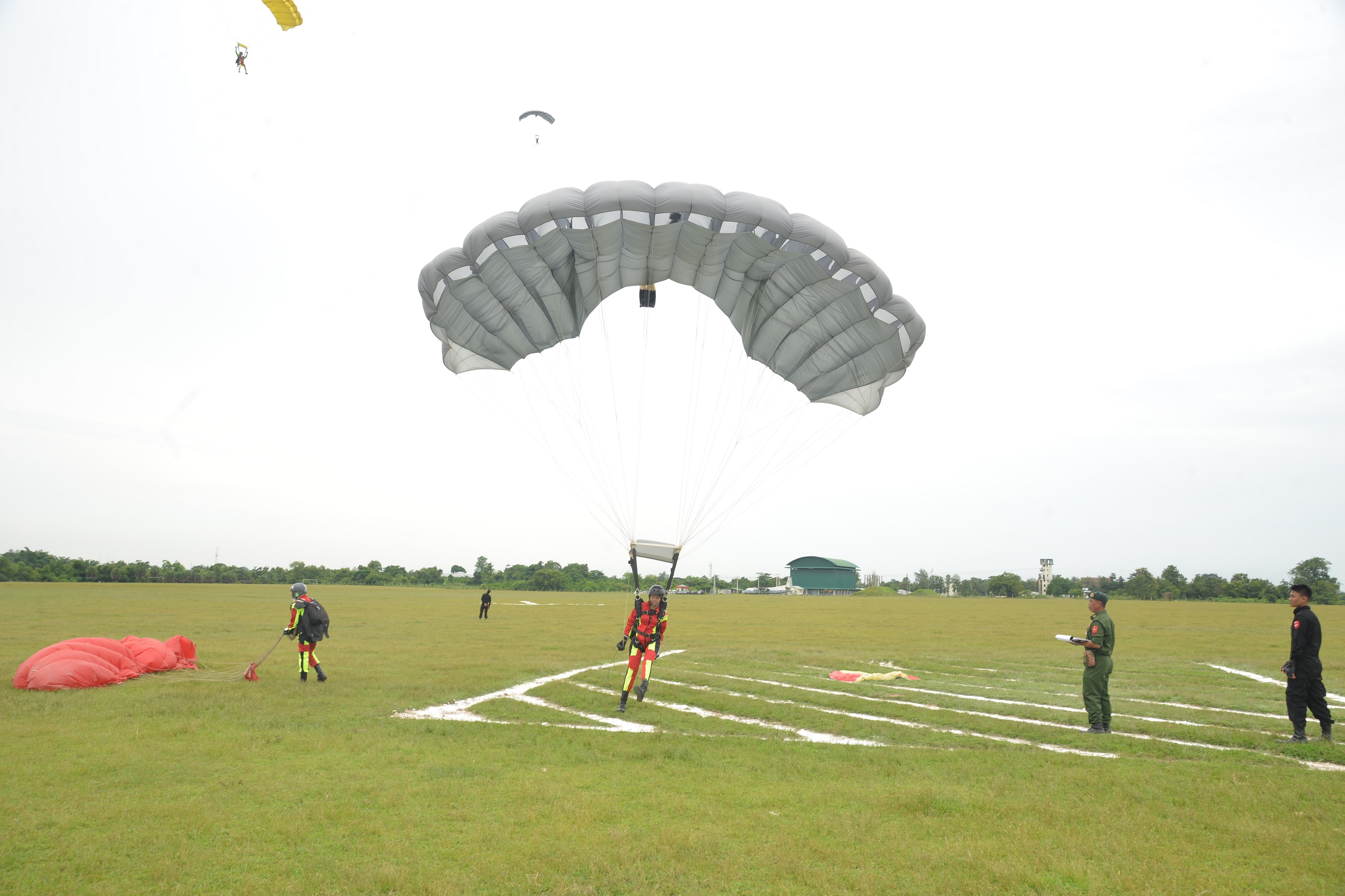 At the parachute ground of the Land-Air Warfare and Paratrooper Training School, the Senior General and party viewed practical training of female free-fall paratroopers from the free-fall parachute (female)course No 2 from 5,000 feet high.After cordially meeting with the female trainees, the Senior General said that paratroopers participate in the part of building the Standard Army. He recognized and took pride of their brave training with physical and mental strengths. The Senior General stressed the need for them to take monthly and annually training in correct ways without fail till completion of the course.The Senior General urged them to uplift prestige of the Tatmadaw to keep abreast of international and gave cash awards to them.