NAY PYI TAW October 9
Chief of Staff, Joint Staff of the Japan Self-Defence Forces General Koji YAMASAKI gave a guard-of-honour welcome to Commander-in-Chief of Defence Services Senior General Min Aung Hlaing, who is in Tokyo of Japan on a goodwill visit, this morning.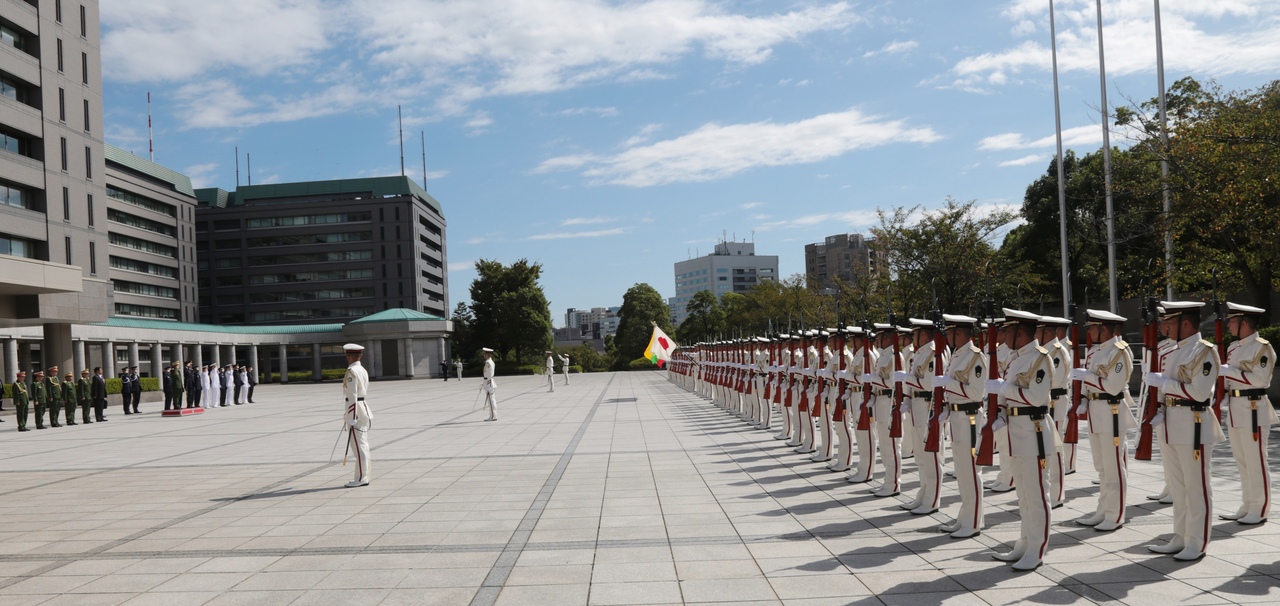 Frist, the Senior General and delegation members arrived at the place where the welcoming ceremony would take place, and they were welcomed by the Chief of Staff, Joint Staff of the Japan Self-Defence Forces. Next, the Senior General took salute of the Guard of Honour and inspected it.
The Senior General and General Koji YAMASAKI held a meeting at the parlour. The meeting was also attended by Lt-Gen Nyo Saw and Lt-Gen Soe Htut from the Office of the Commander-in-Chief(Army),Myanmar Ambassador to Japan U Myint Thu, Myanmar Military Attaché (Army, Navy and Air) Col Tin Soe and members. General Koji YAMASAKI was accompanied by senior military officers from the Japan Self-Defence Forces and Nippon Foundation Chairman Mr.Yohei SASAKAWA.
Both sides exchanged cordial views on the strengthening of the existing friendship between Myanmar and Japan and between the two armed forces, promotion of defence cooperation, exchange of trainees and issues related to internal and international peace and natural disaster prevention.
After the meeting, the Senior General and General Koji YAMASAKI exchanged gifts and posed for a documentary photo.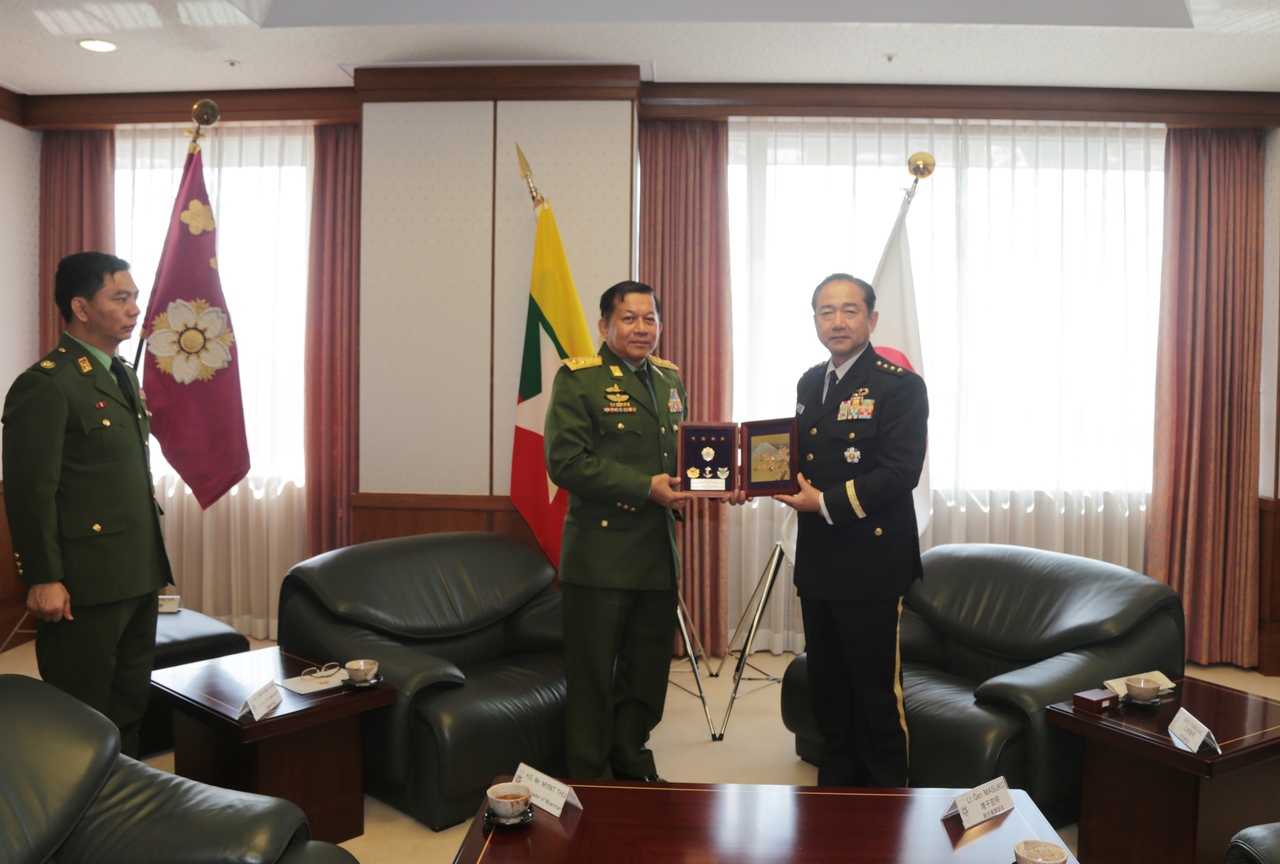 Next, an official of Japan Self Defence Forces presented reports on defence measures of the Ministry of Defence of Japan, regional security efforts, steps to promote defence matters, good relations and cooperation between Myanmar and Japan to the Senior General who raised questions about the matters he would like to know.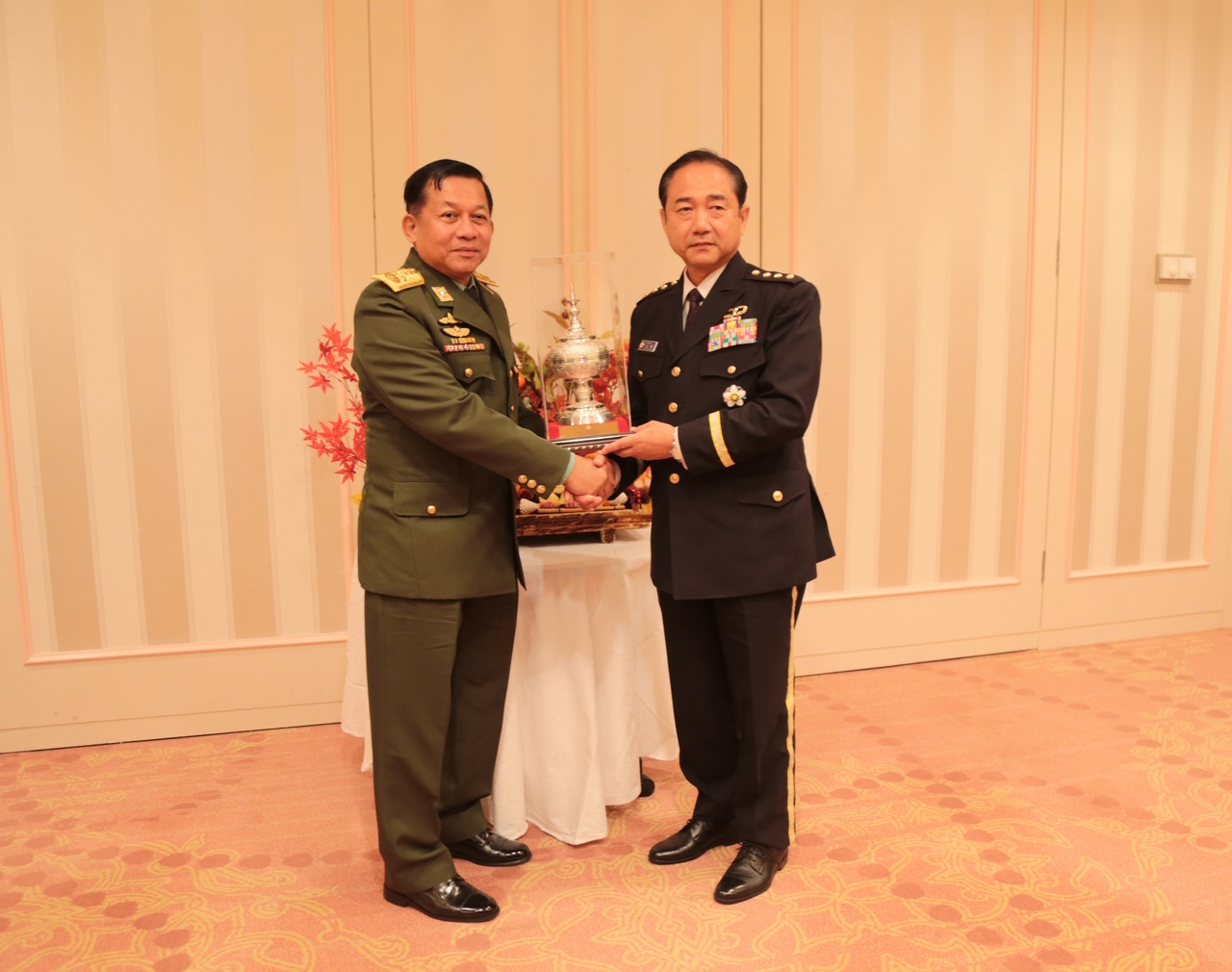 Afterwards, the Chief of Staff,Joint Staffofthe Japan Self-Defence Forces hosted a luncheon to Myanmar Tatmadaw goodwill delegation led by the Senior General at Grand Hill Ichigaya Hotel. Two military heads of two countries spoke of honorary wishes in turn and enjoyed it together and exchanged commemorative gifts.