NAY PYI TAW December 19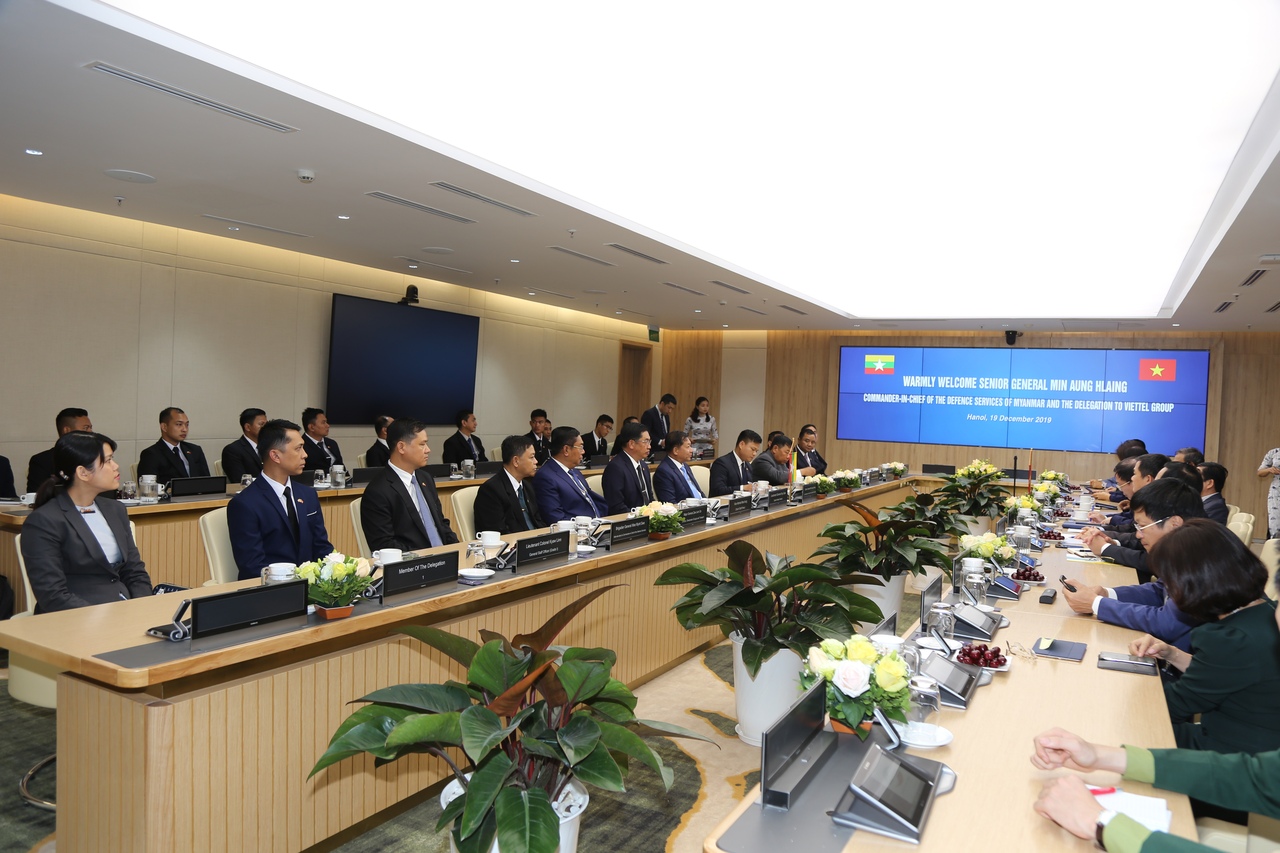 The Myanmar Tatmadaw delegation led by Commander-in-Chief of Defence Services Senior General Min Aung Hlaing, who is on a goodwill visit to the Socialist Republic of Vietnam, visited Viettel Group this afternoon.
First, the Senior General and party were welcomed by Chairman of Viettel Group Maj. Gen. Nguyen Manh Hung and party and posed for a group documentary photo. At the meeting hall, the chairman gave a report on history on establishment of the company and works done through a video clip to the Senior General and party. Then, the chairman said Viettel Group is undertaking advanced communication tasks not only in conducting research and manufacturing communication equipment but also giving Internet service and related services. Mytel communication network was established as part of mutual cooperation between the two countries. The service was named Mytel by the Senior General, gaining great progress in a short time. He pledged to continue mutual cooperation between the two countries.
The Senior General, in his address, said the economy is of great importance in improvement of a country. Economic development much depends on goodness of communication system. Undertaking the mutual cooperation with friendly relations between the two armed forces of both countries would help develop communication sector and economy of the State. Vietnam People's Armed Forces and Myanmar Tatmadaw implement mutual cooperation to bravely operate in Mytel communication network. And, plans are underway to cooperate in other communication sectors. The Senior General noted that it needs to strive for constantly conducting researches and for extending the domestic market to the international one through mutual cooperation so as to serve the interest of the State and the people.
The Senior General and the Chairman of Viettel Group exchanged emblems and commemorative gifts and had a group photo taken.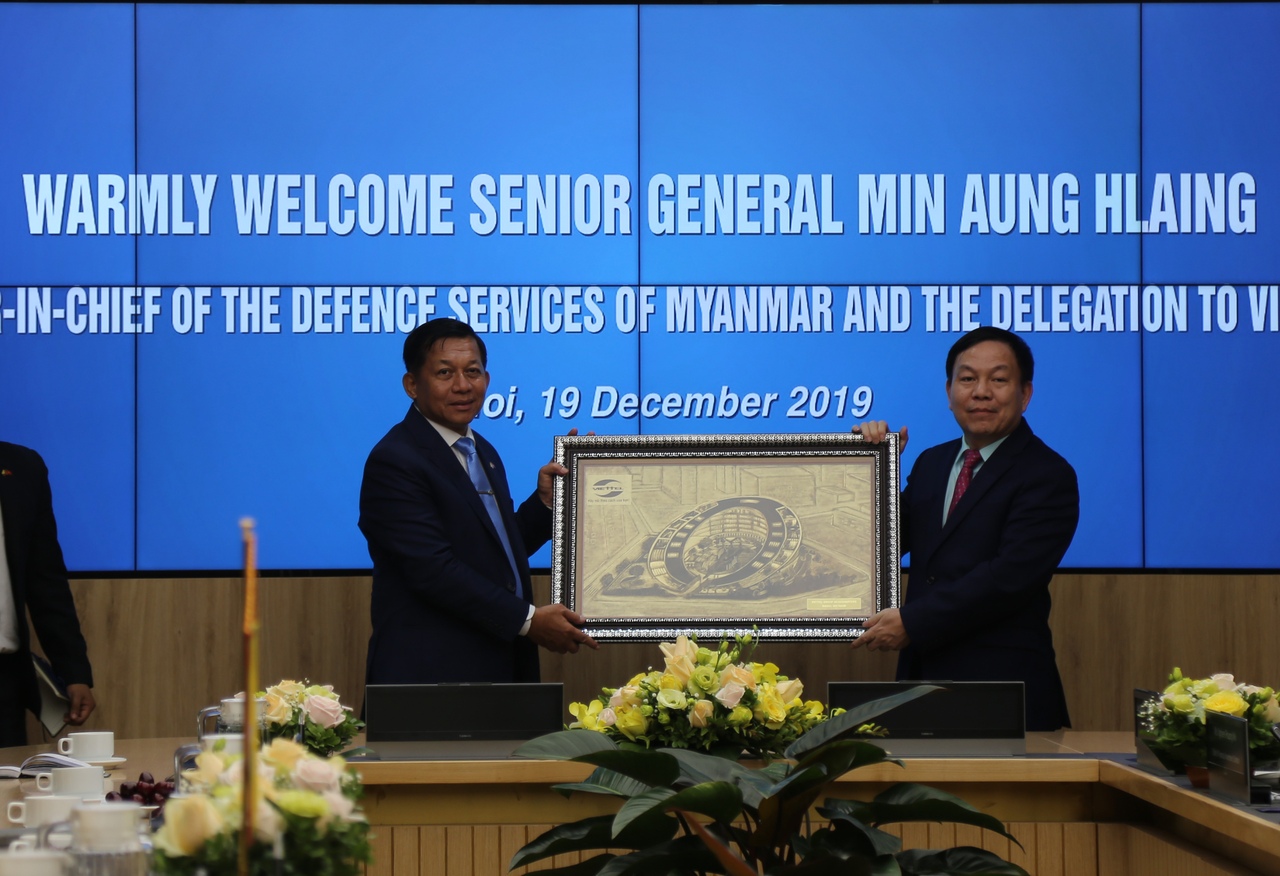 Viettel Group which was established in 2004 is the largest mobile communication service in Vietnam and it is one of the services run by the Vietnamese Ministry of Defence. The group in which 80,000 local and foreign employees are working is giving service to 63 million users. Viettel is successfully operating telecommunication services in Asia, Africa and America for the State to earn many tax incomes. Moreover, it is operating information security, health, education, logistics,communication network and sport sectors. The group successfully established Mytel communication network for the fourth operator in Myanmar in August 2017 through mutual cooperation with Myanmar Tatmadaw. Ten years after running the works, Viettel was among the 30 top communication companies across the world. The group, being an infrastructure of the State, decided to continue its sustainable investment strategy.