Nay Pyi Taw December 20
The Myanmar Tatmadaw goodwill delegation led by Commander- in-Chief of Defence Services Senior General Min Aung Hlaing, who is on a goodwill visit to the Socialist Republic of Vietnam, viewed round Ha Long Bay in Cam Pha City of Quang Ninh Province of Vietnam by cruise vessel this morning. First, the Senior General and party, accompanied by Myanmar Ambassador to Vietnam U Kyaw Soe Win, Myanmar Military Attaché (Army, Navy and Air) Brig-Gen Aung Zeya and officials, left Hanoi in a motorcade and arrived at Ha Long port. In visiting Ha Long Bay by cruise vessel, they viewed natural limestone hills, tunnels, islands in various forms and beautiful scenes.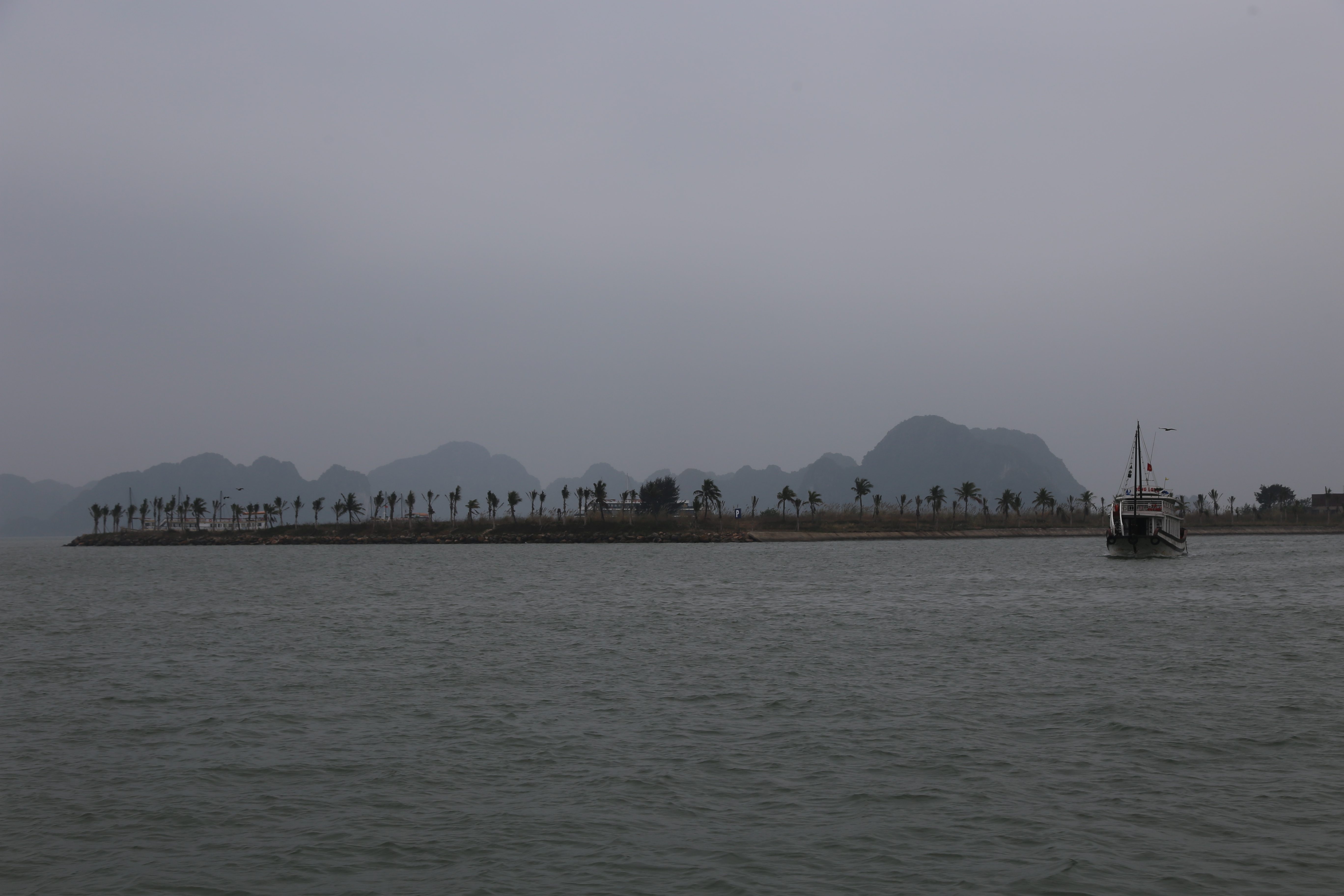 Ha Long Bay which emerged 500 million years ago is some 600 square miles area formed with about 2,000 small islands. A total of 334 small islands are located in the 129 square miles main area. Emergence of limestone tunnels at some islands was based on conditions of tropical wet weather starting from past 20 million years. A total of 14 domestic flowery plant species and about 60 biospecies can be seen in Ha Long Bay. According to the observations of historical researchers, evidences were found that humans have been living there since past 100,000 years. With regard to Ha Long, Ha means descend and Long, dragon. So, the word of Ha Long means that the dragon descends the water. In the past, Hanoi City called Thang Long means the place where the dragon flied up. Ha Long Bay has four seasons spring, summer, autumn and winter. The bay with beautifully natural scenes which attract millions of international tourists is one of the World Heritage Sites of the UNESCO.