Nay Pyi Taw  December 30
Commander-in-Chief of De-fence Services Senior General Min Aung Hlaing attended the graduation dinner of the 17th Intake of Defence Services Institute of Nursing and Paramedical Sciences (DSINPS) and 4th Intake of Lady Nursing and Paramedical Sciences held at the convocation hall of Yangon's Defence Services Medical Academy this evening.
Also present at the dinner were Daw  Kyu  Kyu  Hla, wife of the Senior  General, Union Minister for Defence  Lt-Gen  Sein  Win  and wife, Union Minister for Border Affairs Lt-Gen Ye Aung and wife,Commander-in-Chief (Navy) Admiral Tin  Aung San and wife, Commander-in-Chief (Air) General Maung  Maung  Kyaw  and wife, senior military officers from the Office of the Commander-in-Chief (Army) and their wives, the Commander of Yangon Command, the Commandant of the DSINPS and invited guests, graduate nurses and their parents and relatives.
Firstly, the Senior General cordially greeted the graduate nurses individually. Afterwards, the Senior General and party had the dinner together with the graduate nurses and their parents and relatives.
The Senior General then presented cash awards to the military band of the DSINPS following its honorary entertainment.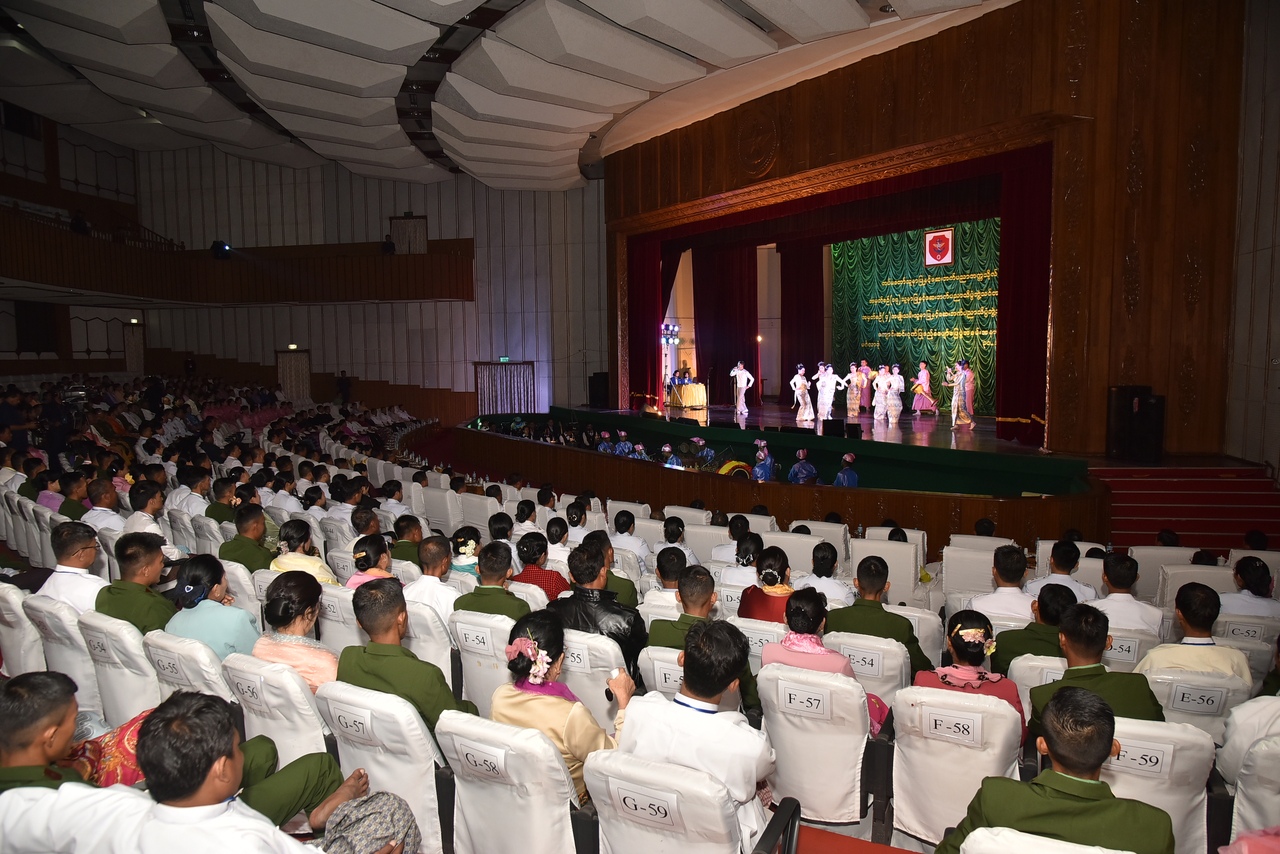 After  the  dinner,  the  Senior General and party enjoyed songs and dances entertained by MyawadyBand and Anyeint Troupe at the convocation hall.