Nay Pyi Taw February 14
Commander-in-Chief of Defence Services Senior General Min Aung Hlaing, accompanied by his wife Daw Kyu Kyu Hla, Commanderin- Chief (Navy) Admiral Tin Aung San, senior military officers of the Office of the Commander-in-Chief and Commander of Eastern Command Maj-Gen Lin Aung, visited the premises of Maj- Gen Smith Dun, the first commander-in-chief of the Myanmar Tatmadaw, on East Circular Road, Ward 3, Kalaw, Shan State (South). The Senior General cordially conversed with his daughter Daw Khin Saw Mu (a) Daw Evelyn Dun and family members and presented foodstuff and cash assistance.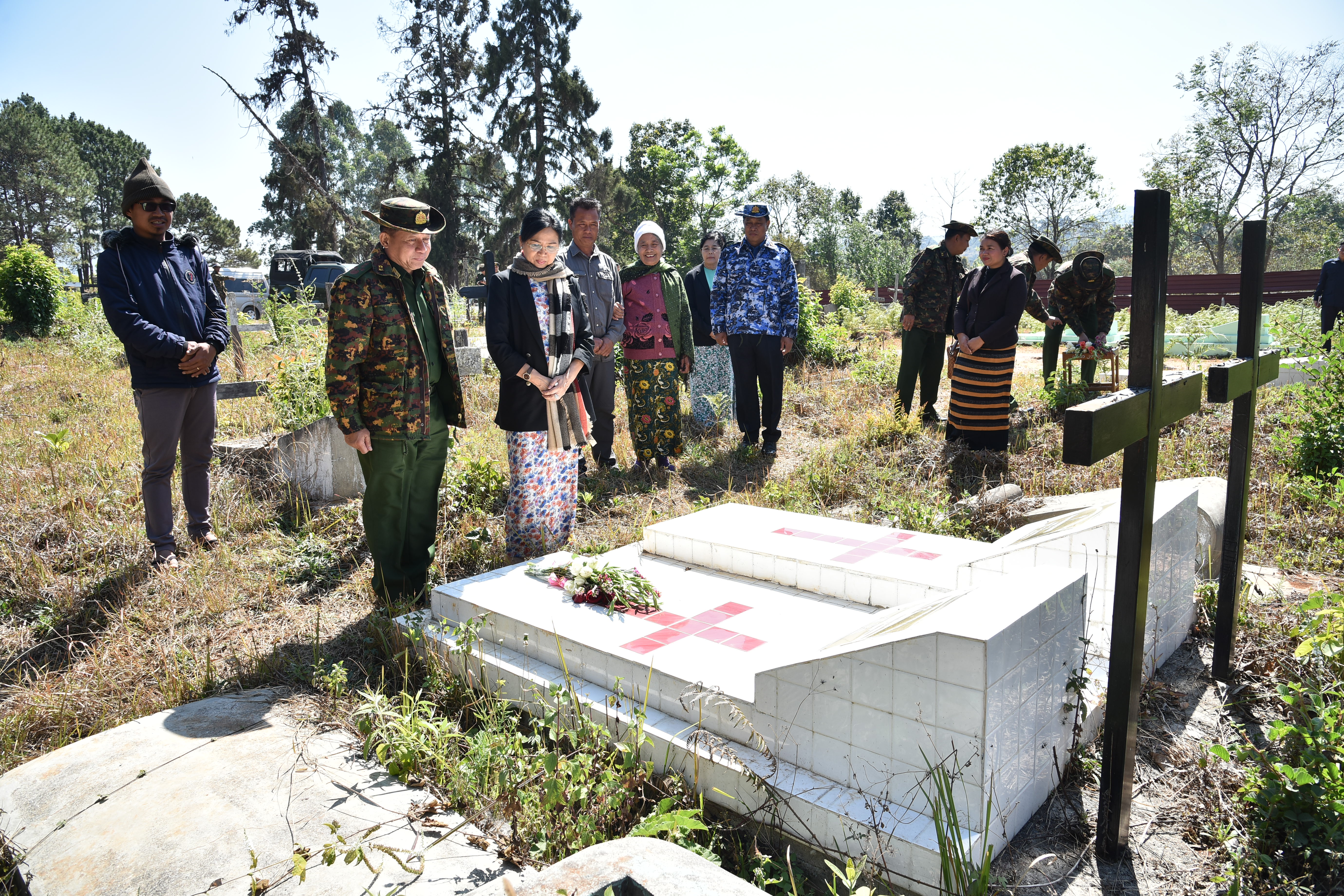 Later, he laid a memorial bunch of flowers on the tombs of Maj-Gen Smith Dun and wife and gave a salute.
Maj-Gen Smith Dun served as the commander-in-chief of the Myanmar Tatmadaw from 4-1-1948 to 31-1-1949.The State conferred on him the Thadoe Maha Thray Sithu Title.