NAY PYI TAW February 17 
Commander-in-Chief of Defence Services Senior General Min Aung Hlaing went to the hall of the Military Computer and Technological Institute in Hopong in Pa-O Self-Administered Zone to meet with and deliver a speech to instructor officers, resident officers, other ranks and trainees this morning.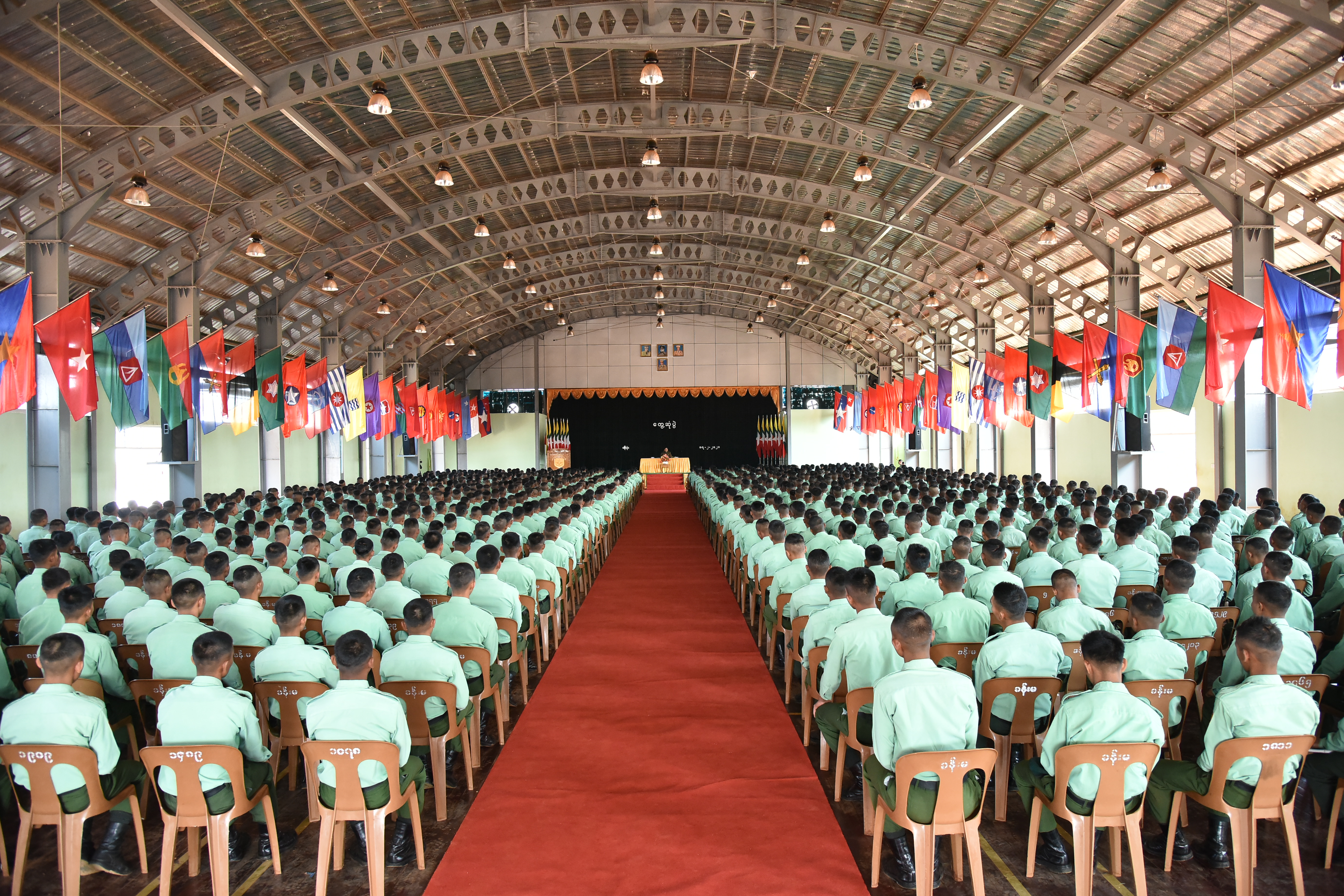 Senior General Min Aung Hlaing, accompanied by Commander-in- Chief (Navy) Admiral Tin Aung San, senior military officers from the Office of the Commander-in-Chief and Commander of Eastern Command Maj-Gen Lin Aung, arrived at the MCTI. Commandant Brig- Gen Thein Naing reported to the Senior General on brief history of the MCTI and training programmes at the meeting hall of the MCTI. The Senior General urged the attendees to make efforts to turn out members of the Tatmadaw who are competent enough to carry out tasks in practical field and discussed academic and training programme before fulfilling requirementsThen, the Senior General met with instructor officers, resident officers, other ranks and trainees of the MCTI and delivered a speech at the hall of the MCTI. In his speech, the Senior General said that as for human resource development and modernization of weapons and military hardware, it is necessary to take proper measures systematically. 
Although rivalries among nations have eased during the post- Cold War era, rivalries still persist among powerful countries and regionally powerful countries. Therefore, it is necessary to build a modern army and standard army in building defence capability. 
Concerning the human resource development, the Senior General said in order to build an army into the Tatmadaw with high fighting capability and modern weapons and military hardware skills required for a modern army, human resource is fundamental. The MCTI nurtures skilled members of the Tatmadaw in technological fields for the Tatmadaw and trainees are required to make efforts to that end. It is necessary for instructors and trainees to make efforts to turn out reliable human resource for the Tatmadaw. 
Concerning obedience and observance of disciplines, the Senior General said that being members of the Tatmadaw, it is necessary for the trainees to uphold obedience and observance of disciplines. It is important for trainees to continue to develop fine practices of leading a healthy life with knowledge, tech nology and disciplines in the entire life. Although everyone has weak-nesses, measures must be taken to fix the weaknesses. Observance of disciplines is very important and lack of disciplines can damage one's organization and he cannot make progress in his life. 
As part of practising lifestyle for health and fitness, the Senior General stressed the need to focus on good lifestyle under self-control for ensuring health and fitness as they will not accomplish their assigned duties if they are not in healthy conditions. They need to avoid drinking liquor, chewing betel quid and smoking cigarette which cannot bring any benefit to them. 
All should have the rations issued under calculation for nutrition so as to have physical development. They all must take training secessions technically. Wherever they serve, they must have efficient skills in their assigned duties. He stressed the need to have healthy and fit body structures with three kinds of awareness while raising their courage and bravery. 
Trainees need to correctly abide by disciplines in controlling one another. They must efficiently spend their salaries earned through correct ways. By saving surplus money from the salaries, they should uplift their lives, and the Senior General urged them to shape themselves as good soldiers.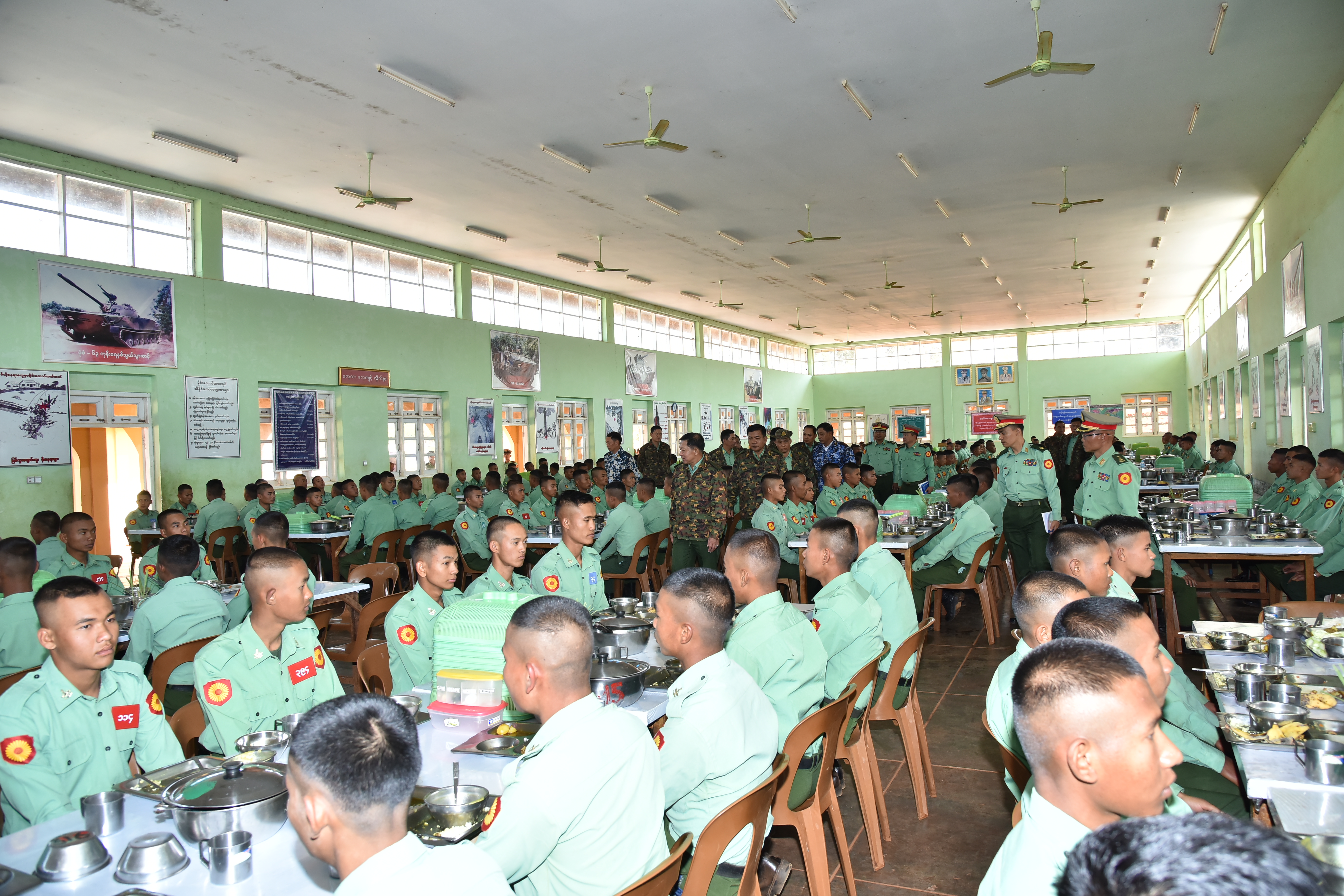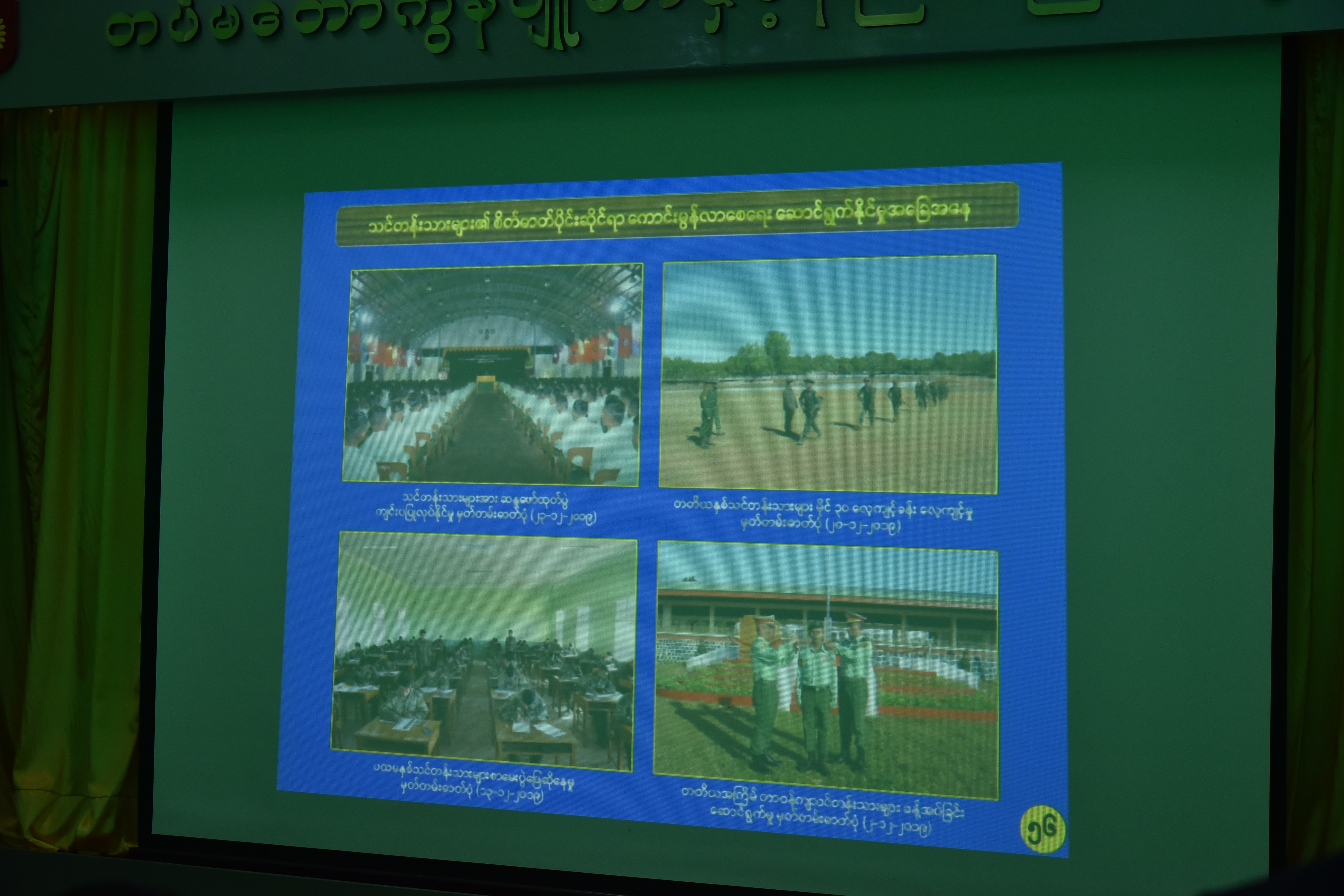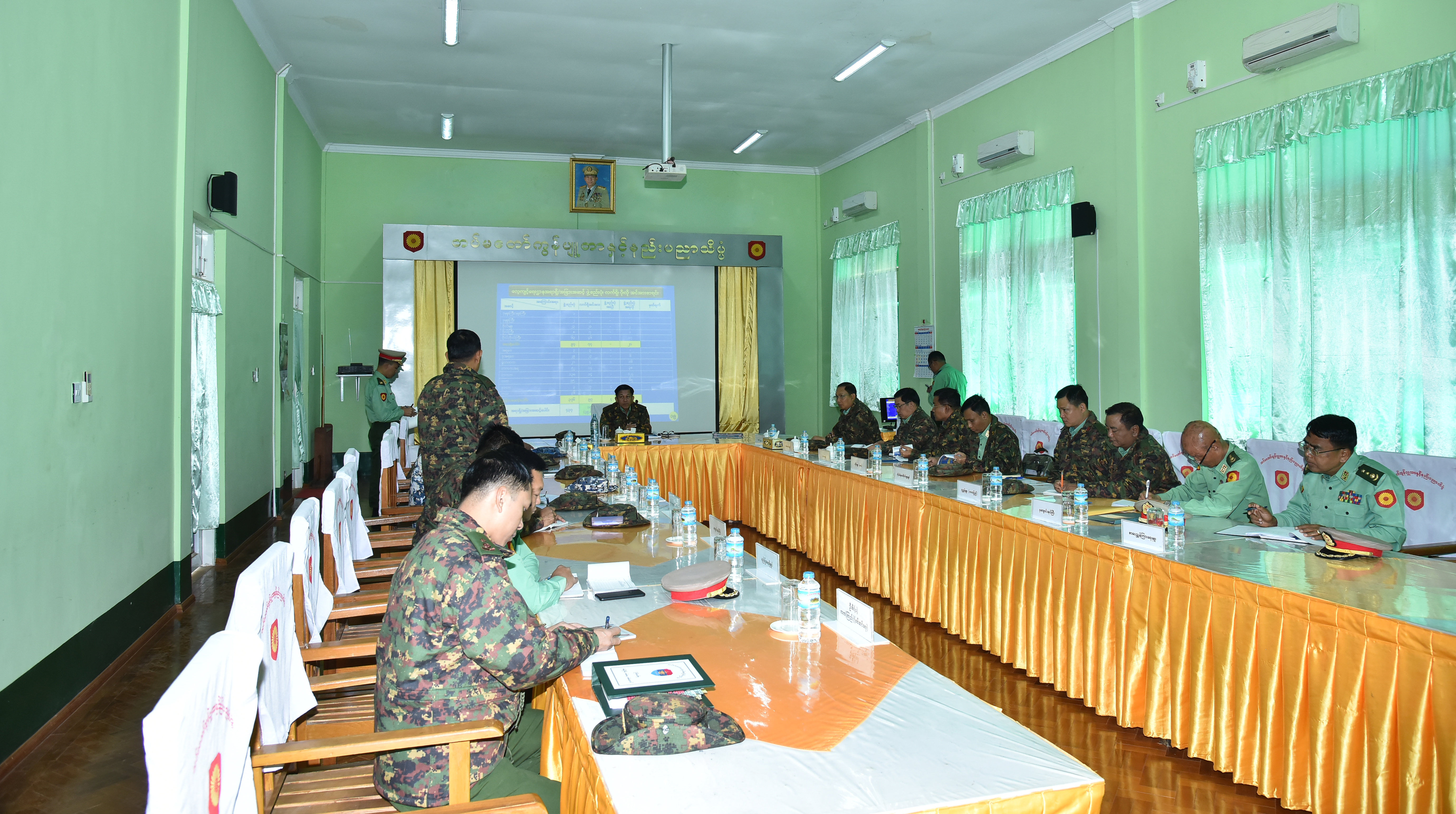 After the meeting, the Senior General presented fiction and nonfiction books for trainees and the Commander-in-Chief (Navy), sport gear to the commandant and officers. The Senior General then cordially greeted officers, other ranks and trainees. 
The Senior General and party inspected the institute in a motorcade and had lunch together with trainees at the mess hall. At Thiri Mingala Shwechantha Sasana Beikman in Hopong of Pa-O Self-Administered Zone, the Senior General and party viewed health care services given by the Tatmadaw mobile medical unit to local people. They were heartily welcomed by officials of Pa-O Self- Administered Zone, the township administrator, members of Township War Veterans Organization and local ethnic people. The Senior General and party cordially greeted the local people receiving medical treatment and gave words of encouragement. 
In meeting with Chairman of Leading Body of Pa-O Self-Administered Zone U Khun San Lwin and town elders, the Senior General discussed development of the region. He said Pa-O region has sound foundations for development. It is necessary to manage such sound foundations. If it utilizes farmland resources through various ways and means, it will cause deforestation and soil degradation. 
That is why it should manage land in a systematic manner. The Senior General urged them to extend small-scale industries and tourism services in addition to agriculture and livestock breeding tasks so as to develop the region. 
Emphasis must be placed on health and fitness as well as on education of new generation youths in order to improve their social economic status. As Pa-O region enjoys fruits of development in peace and stability, it is necessary to focus on maintaining the regional peace and stability. Undertaking peace process aims to keep armed troops under disciplines. As such, the Senior General urged them to maintain regional stability and eternal peace they have restored. 
Then, the Senior General coordinated with local authorities over reports of local people. The Senior General and wife accepted domestic products presented by local authorities and cordially greeted local ethnic people.