Nay  Pyi  Taw  March  17
Commander-in-Chief of Defence Services Senior General Min Aung Hlaing, accompanied by Commander-in-Chief (Navy) Admiral Tin Aung San, Commander-in-Chief (Air) General Maung Maung Kyaw, senior military officers from the Office of the Commander-in-Chief (Army), Commander of Yangon Command Maj-Gen Thet Pon and party, inspected progress in construction of Myanma Tharkaung war veteran housing (Laydaukkan) in Dagon Myothit (South) Township, Yangon Region, this morning.
First, the Senior General and party arrived at the project site where they were welcomed by senior military officers and war veterans. Next, Maj-Gen Thet Pon and Director of Directorate of Military Engineering Brig-Gen Myo Thant reported on construction  tasks, cultivation of windbreakers, running of advanced layer farm, farming work to be continued, pre-parations for water and electricity supply and construction of a  children's sport ground and a library. Quartermaster General Lt-Gen  Nyo Saw gave a supplementary report.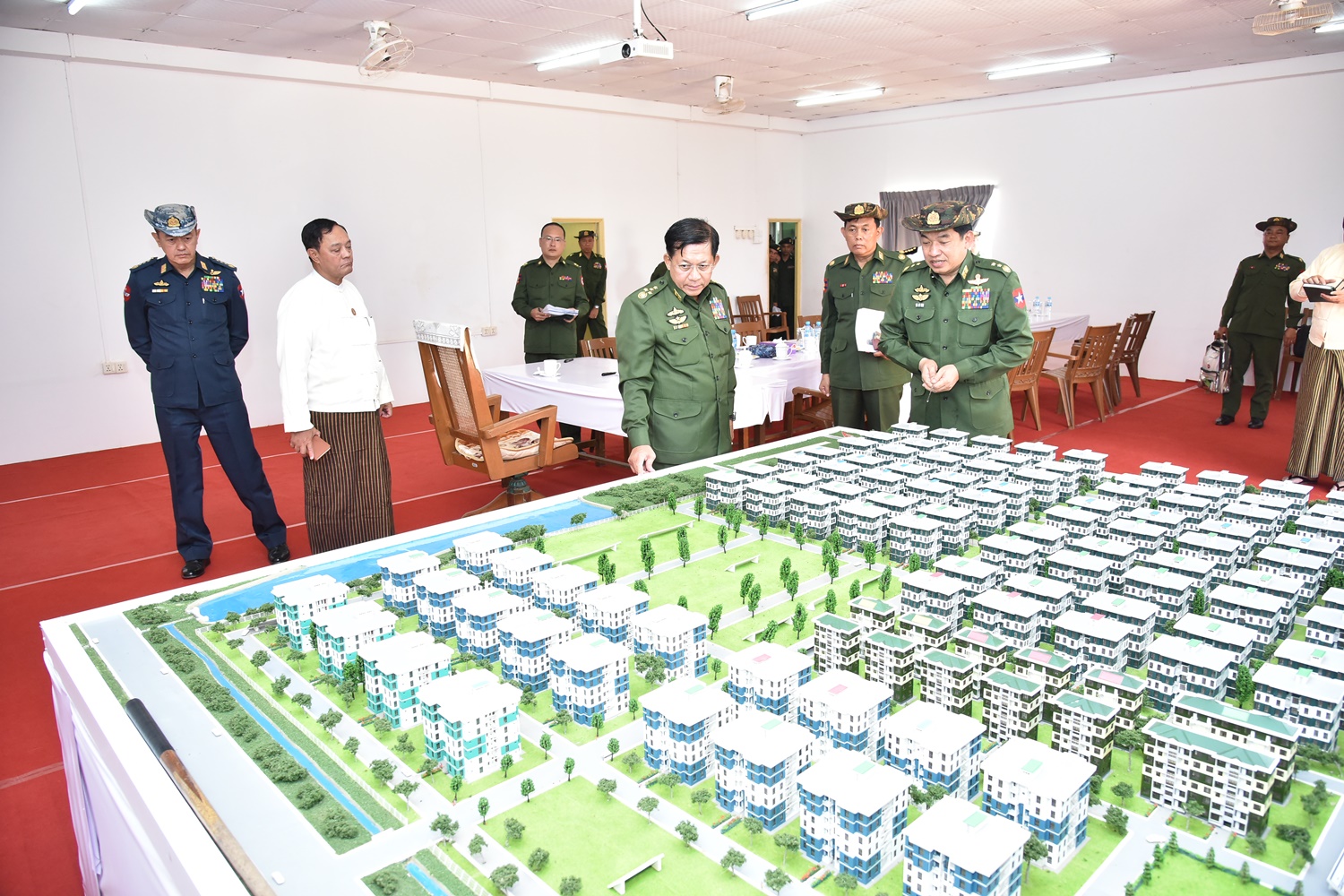 In response to the reports, the Senior General stressed the need to create job opportunities for the residents of the housing and provide assistance in their health, education and social affairs. He said the buildings must be constructed meeting the set standards. Apart from a market, hospital, religious building, the housing must be turned into an urban area by meeting the needs of the residents. Considering it as a war veteran city, a sports ground and park must be included in the project. As war veterans have served in the Tatmadaw for many years, all necessary things must  be arranged for their living conditions when they retire. Jobs opportunities also must be created for their children. In creating job opportunities, laborintensive  businesses should be given consi-deration. Meat, fish, eggs and dairy products from agricultural and livestock farms must be sold at reasonable prices. The said project was implemented in 2017, and it is taking shape now. Continuous efforts must be made for next 10 to 15 years in order to build an urban area which war veterans can rely on. Then, Commander-in-Chief  (Navy), Commander-in-Chief (Air), and senior military officers presented recommendations. The Senior General then observed the  scale models of the Myanma Tharkaung Veteran Housing (Laydaukkan), and left instructions.
The Senior General and party then looked round the veteran housing and instructed the officials to keep the housing along with streets and drains clean and tidy.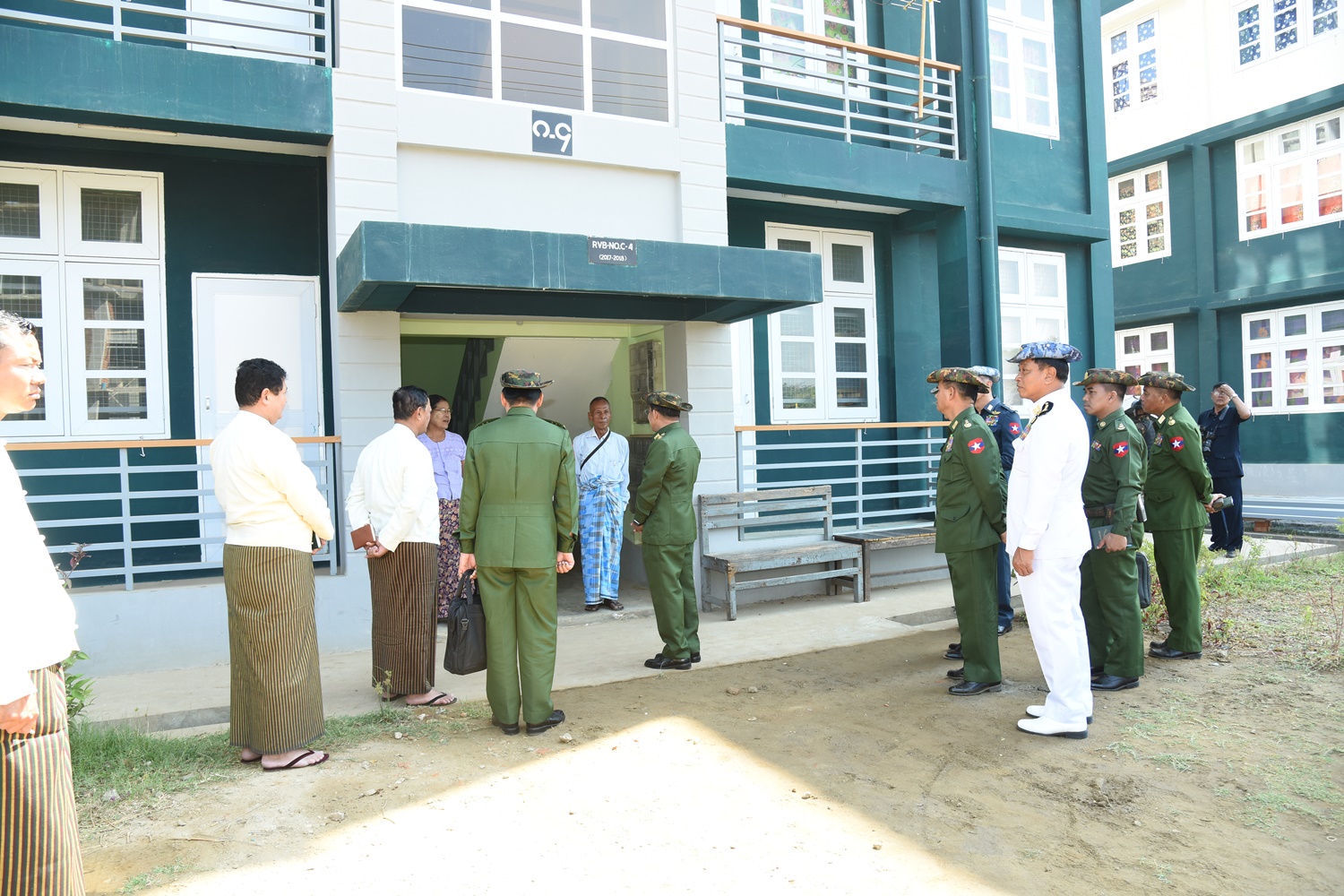 The Senior General then cordially greeted veterans living at the housing. He asked the veterans to live with discipline, saying that  the housing was built for veterans who risked life and limb with their duties in Tatmadaw and their families. He added that factories, workshops, shopping centers and hospitals will be built to create job opportunities for families of the veterans. He attended to the needs of veterans.