Nay Pyi Taw   June   25
Commander-in-Chief of Defence Services Senior General Min Aung Hlaing, currently in the Russian Federation, met H.E. Mr. Rajnath Singh, Minister of Defence of India, at Metropol Hotel in Moscow on the evening of 24 June.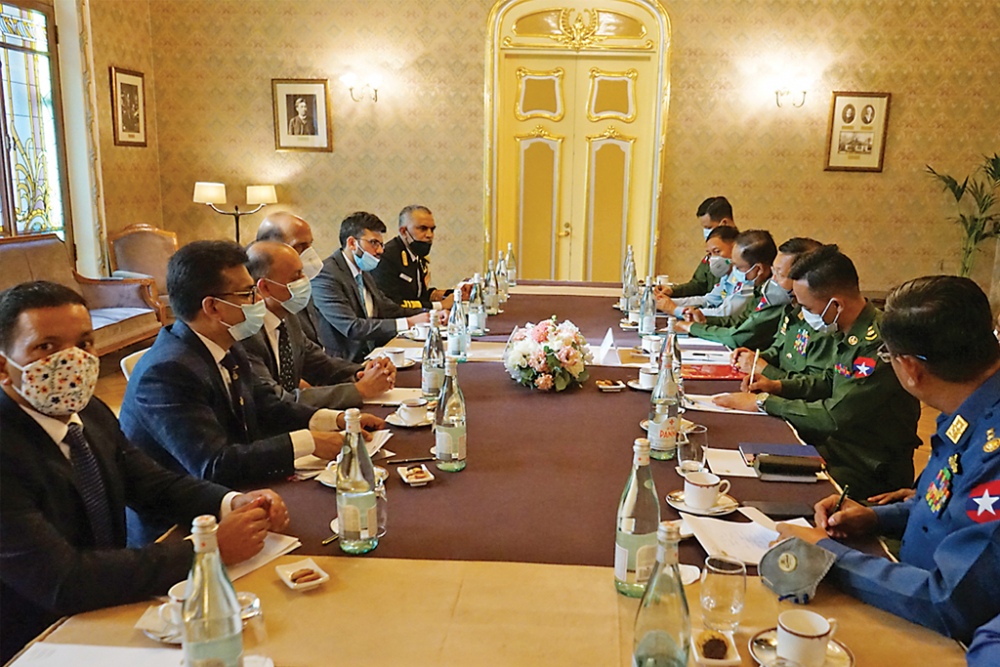 Also present together with the Senior General were senior military officers from the Office of the Commander-in-Chief. The Indian Defence Minister was accompanied by officials.
Both sides discussed matters related to the strengthening of the friendship and relations between the two armed forces of the two countries which have been on friendly terms since the times of successive State leaders, enhancement of border peace and stability and correct border management, bilateral cooperation in ensuring that terrorists do not settle down in border areas, implementation of Kaladan project and security cooperation in achieving success in the project, cooperation between the two armed forces in security affairs of the Indian ocean, continuation of training courses when the COVID-19 pandemic is under a certain control, and strengthening of cooperation between the two armed forces.
After the meeting, the Senior General and the Indian Defence Minister exchanged gifts.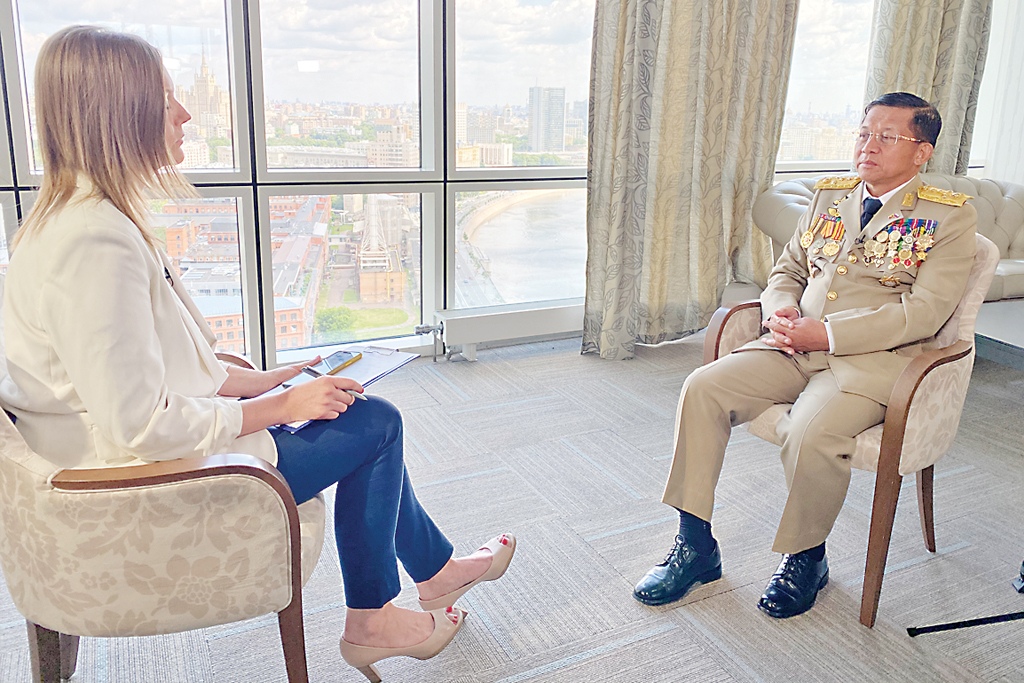 In the afternoon, the Senior General received an interview with RT news agency at CROWNE PLAZA Hotel in Moscow where he was staying. He gave his views on the military parade to mark the 75th Anniversary Victory Day of Great Patriotic War, the emergence of insurgents and terrorists in Myanmar and efforts to solve the problem in military, political and diplomatic ways, Tatmadaw's participation in national security affairs as well as COVID-19 prevention, control and treatment, plans to hold the diamond jubilee military parade of Myanmar's Tatmadaw which fell on 27 March this year and arrangements for RT news agencies to film and broadcast Myanmar's scenery, innate nature and culture.