Nay Pyi Taw  July  14
Commander-in-Chief of Defence Services Senior General Min Aung Hlaing, accompanied by Union Minister for Border Affairs Lt-Gen Ye Aung, senior military officers from the Office of the Commander-in-Chief, Commander of the Eastern Command Maj-Gen Lin Aung and party, inspected the Military Hospital in Aungban Station of the Eastern Command this morning.
First, Commandant Brig-Gen Saw Yan Naing of the hospital reported to the Senior General on activities of the hospital, treatments for defence services personnel and local civilian patients of heart disease, medical services for defence services personnel, their families, members of the police and local residents, preventive  and awarenessraising measures taken against COVID-19 and seasonal flu at the meeting hall of the hospital. After hearing the report, the Senior General attended to the needs.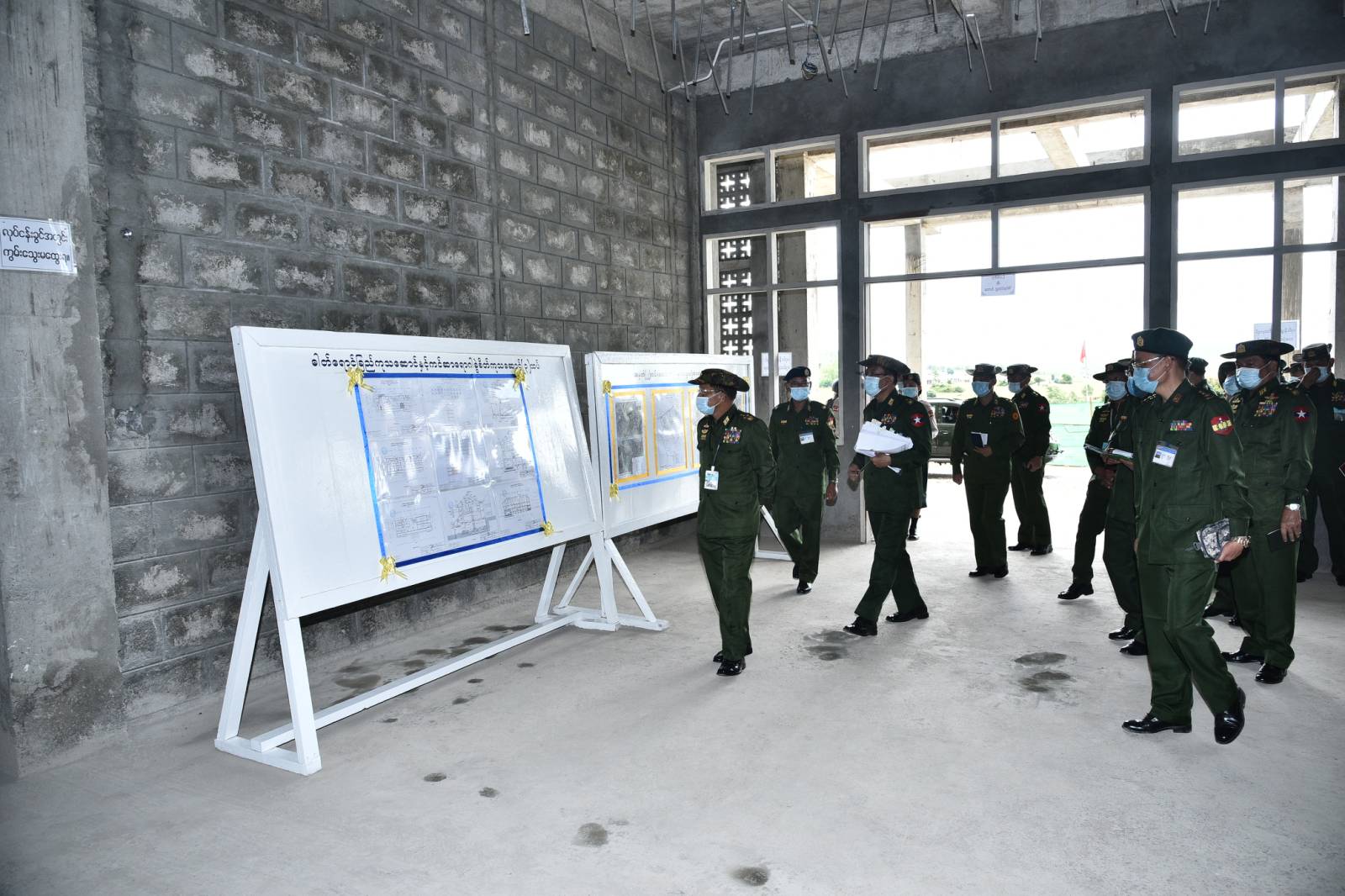 Then, the Senior General and party inspected the construction of the chemotherapy ward and  operation theatre for cancer patients, where responsible persons conducted round the Senior General at the site. After hearing the reports, the Senior General instructed the officers on construction of the building which meets the required standards by taking proper measures.
The Military Hospital in Aungban Station is the biggest defence services hospital in Shan State and is contribute to the health of defence services personnel and local residents by providing treatments for stomach and intestine patients with the use of  endoscopes, surgeries with the use of proctoscopes, treatments with the use of dialysis machines. In addition, the cardiac center, which was inaugurated on 2 December 2019, has treated 133 local heart patients from Taunggyi and Aungban in Shan State.