NAY PYI TAW August 12
Commander-in-Chief of Defence Services Senior General Min Aung Hlaing, accompanied by Commander-in-Chief (Navy) Admiral Tin Aung San, Commander-in-Chief (Air) General Maung Maung Kyaw, senior military officers from the Office of the Commander-in-Chief (Army), Commander of Yangon Command Brig-Gen Nyunt Win Swe and members, inspected Myanma Thargaung War Veterans' Housing (Laydauntkan) in Dagon Myothit (South) Township, Yangon Region, this afternoon.
First, the Senior General and party arrived at the briefing hall of the housing, and Quartermaster General Lt-Gen Kyaw Swa Lin, the commander and Director Maj-Gen Myo Thant of Directorate of Military Engineers reported on construction tasks, growing of fencing trees, water and electricity supply tasks, operation of an advanced layer farm and a garment factory for the living conditions of war veteran families and their job opportunities, welfare tasks in the housing compound and construction of a children's playground and a library.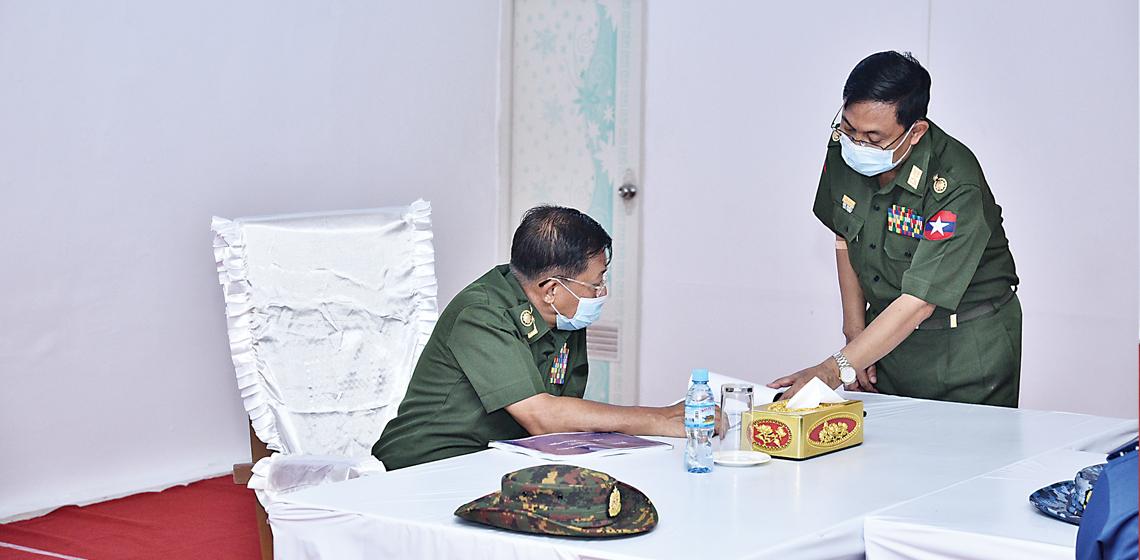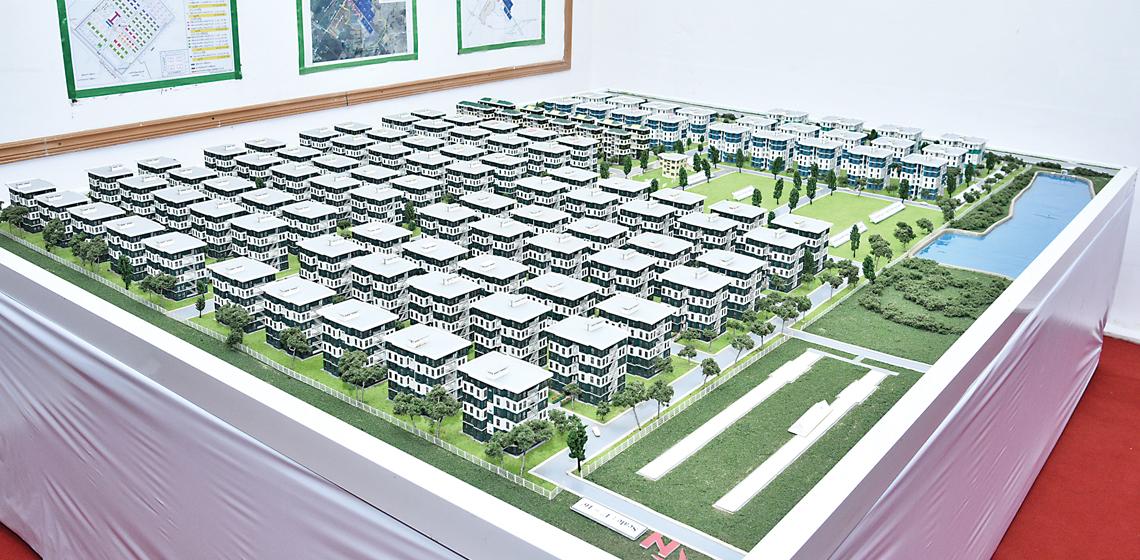 After hearing the reports, the Senior General said Myanma Thargaung War Veterans' Housing (Laydauntkan) project must be implemented as a war veteran  city of Yangon Region. As it is important for war veterans and their families to have  a place to live, preparations must be made  for their food supplies. Livestock breeding under cold storage system as well as agricultural undertakings is necessary to be considered.  It is necessary to establish small industries to create job opportunities for families of war veterans and to complete the construction of the pre-primary school and the primary school before the next academic year. For the greening of the environment, shady and windbreak trees must be planted in the compound of the housing complex for war veterans. Sports grounds must be built in the compound for the health and fitness of residents. In conclusion, the Senior General invited advice from the attendees. The senior military officers and chairman  U Hla Moe of Yangon Region War Veterans' Organization reported to the Senior General on waste destruction systems of the housing complex, the requirements for urban planning, and distribution of eggs from  poultry farm of the housing complex to residents and markets outside the housing complex at fair prices. After hearing the reports, the Senior General attended to the needs.
The construction of the housing complex for wars veterans started in 2017 with the aim of establishing a town for retired servicemen who want to live in Yangon.The project is being implemented as an urban plan after taking the education, health, social affairs and the economy of residents into consideration. Currently, the construction of seven two-unit six-storey buildings (with 84 apartments) for other ranks has been completed and the apartments have been allocated to families of war veterans. Three two-unit six-storey buildings (with 36 apartments) for other  ranks, 52 four-unit six-storey buildings  (with 1,248 apartments) for other ranks, thirteen four-unit six-storey buildings  (with 312 apartments) for junior officers  and one four-unit six-storey building (with 24 apartments) for senior officers and a hospital, a school, and a library are being constructed.  Plans are underway to build other necessary infrastructures and residential buildings.