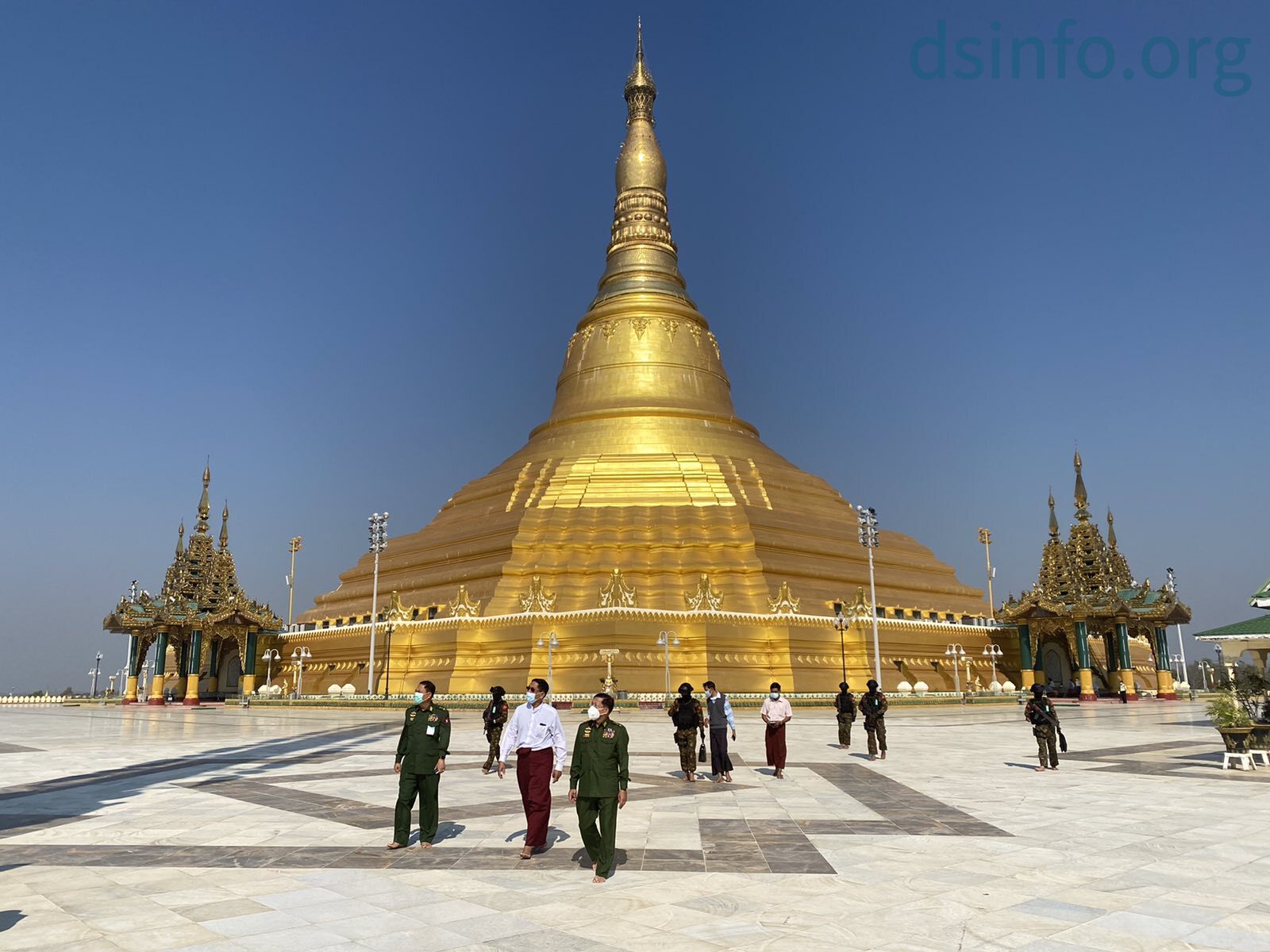 Chairman of State Administration Council Senior General Min Aung Hlaing pays homage to Uppatasanti Pagoda in Nay Pyi Taw
Nay Pyi Taw  February  11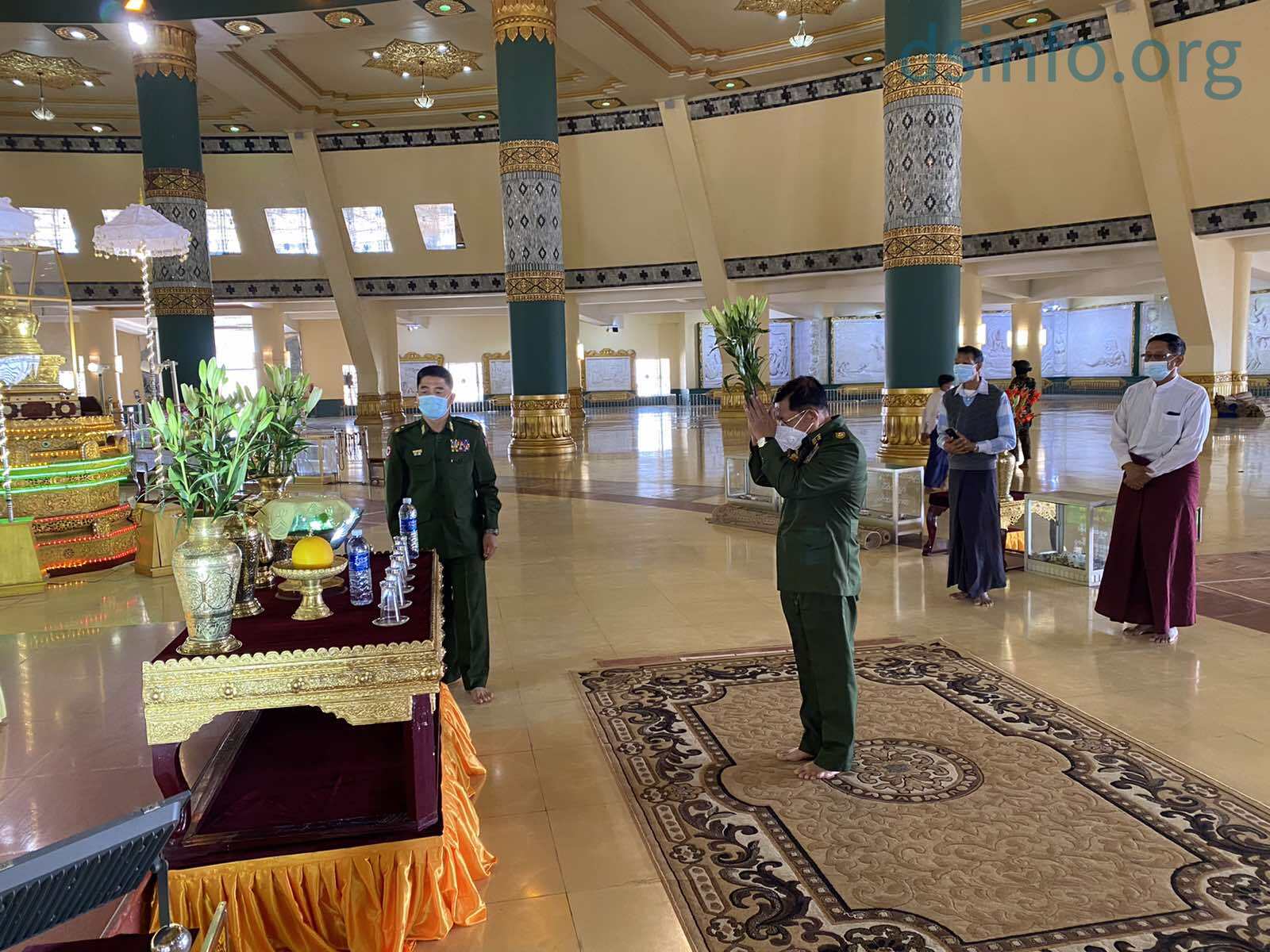 Chairman of the State Administration Council Commander-in-Chief of Defence Services Senior General Min Aung Hlaing, accompanied by Council Member Lieutenant-General Moe Myint Tun, Commander of Nay Pyi Taw Command Major-General Zaw Myo Tin and officials, visited and paid homage to Uppatasanti Pagoda in Nay Pyi Taw this morning.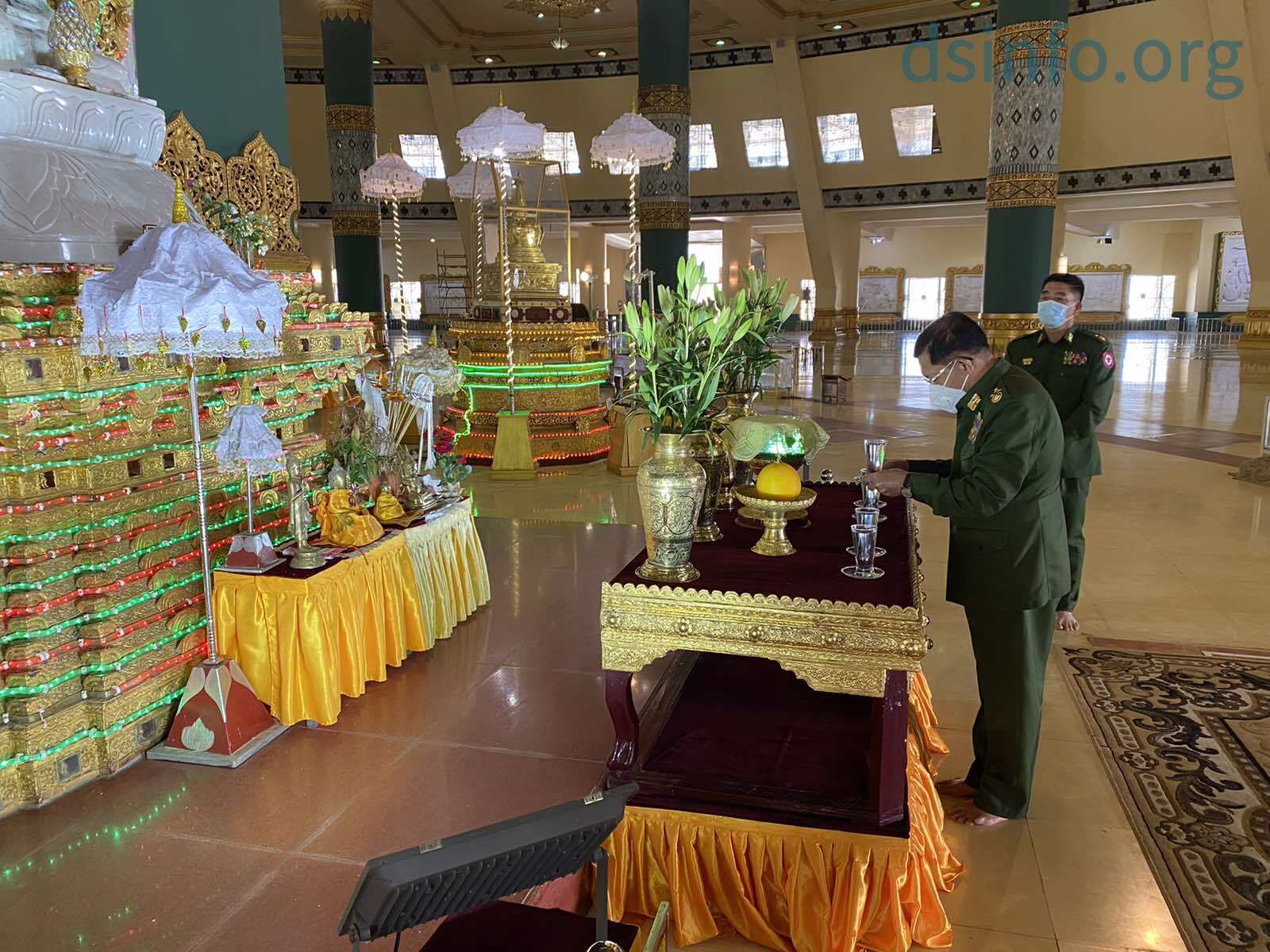 First, the Senior General offered flowers and water and paid homage to the Buddha image in the pagoda precinct. Next, the Senior General went round and paid homage to the pagoda and cordially greeted the pilgrims.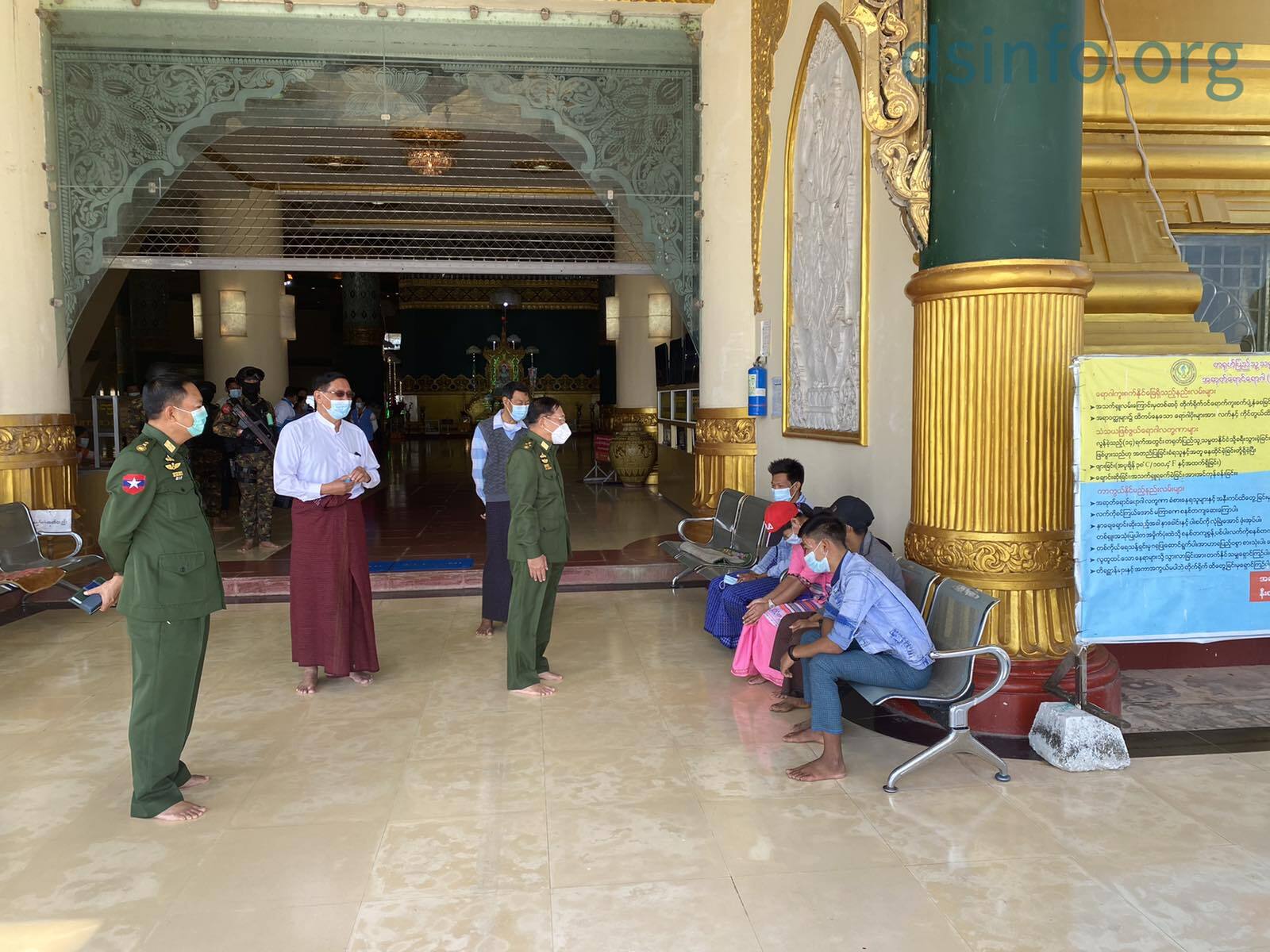 The Buddhist temples and stupas, and other religious buildings were allowed to reopen on 8 February in accord with the COVID-19 rules and guidelines so people can visit for their worshipping.