Delegation led by State Administration Council Chairman Commander-in-Chief of Defence Services Senior General Min Aung Hlaing visits Rosoboronexport Company, OSTANKINO Tower in Russian Federation
NAY PYI TAW June 22
The delegation led by Chairman of the State Administration Council Commander-in-Chief of Defence Services Senior General Min Aung Hlaing, currently in the Russian Federation, visited Rosoboronexport Company this morning at local standard time.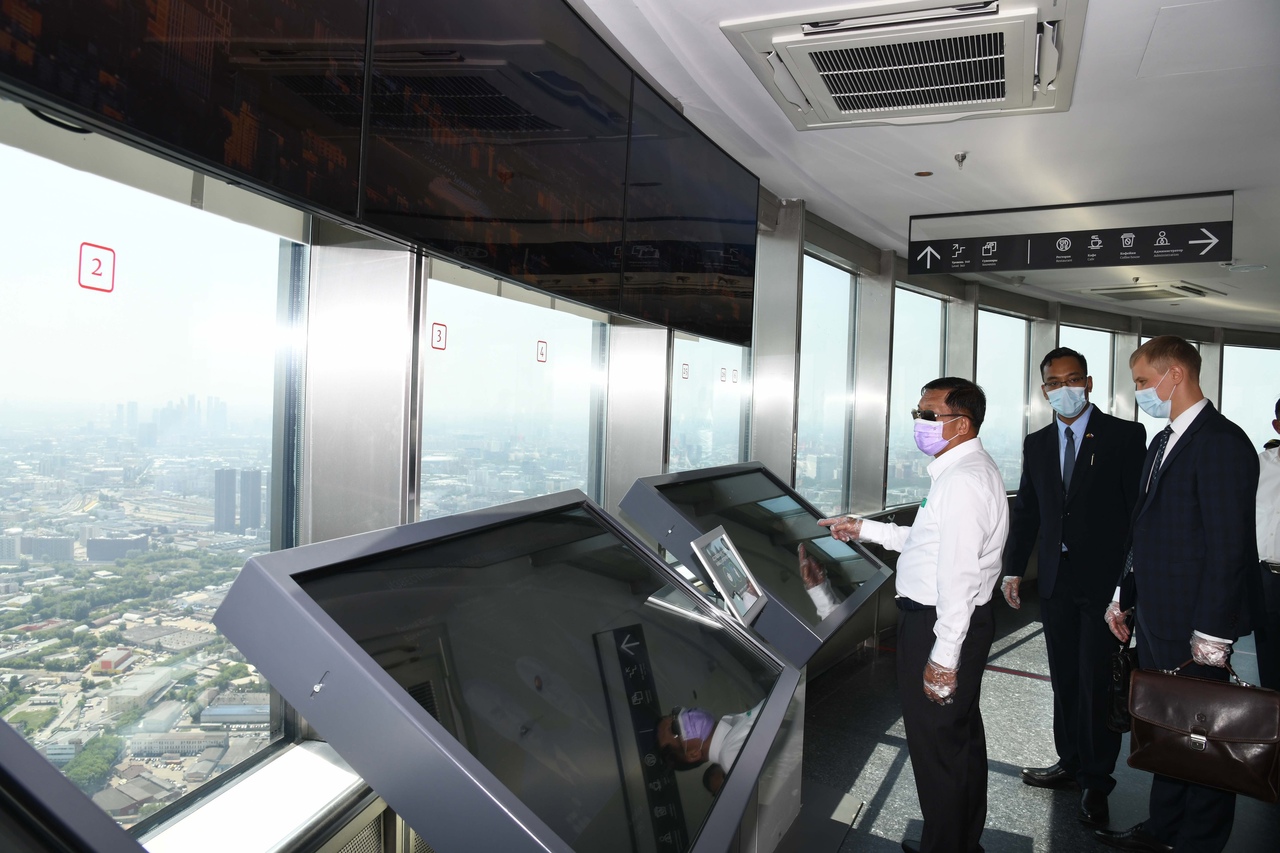 First, the Senior General and delegation members were welcomed by Mr. Alexander Shcherbinin, deputy director general of the company and officials. At the meeting hall, Mr. Andrew CHEKMAREW, assistant director general of the company and officials briefed on matters related to military technological cooperation through PowerPoint presentation. Next, the Senior General and party asked what they wanted to know and made discussions.
Then, the Senior General and party visited OSTANKINO Tower in Moscow where they were conducted round by Myanmar Military Attaché (Army, Navy and Air) Brig-Gen Kyaw Soe Moe and officials from the Defence Ministry of the Russian Federation. The Senior General asked what he wanted to know, had an aerial view of Moscow city and had souvenir photos taken.
OSTANKINO Tower was built by Russian Television and Radio Broadcasting Network in 1963 and the construction finished in 1967. At that time, the tower was the one of the highest in the world. The tower is about 540 metres high from the bottom to the top of the antenna. The top floor is about 360 metres high. It was built to mark the 50th anniversary of October Revolution Day. The top floor is installed with glass doors and LED boards showing daytime and night time sceneries of Moscow city. There are also souvenir shops. The tower is usually crowded with local and foreign visitors.