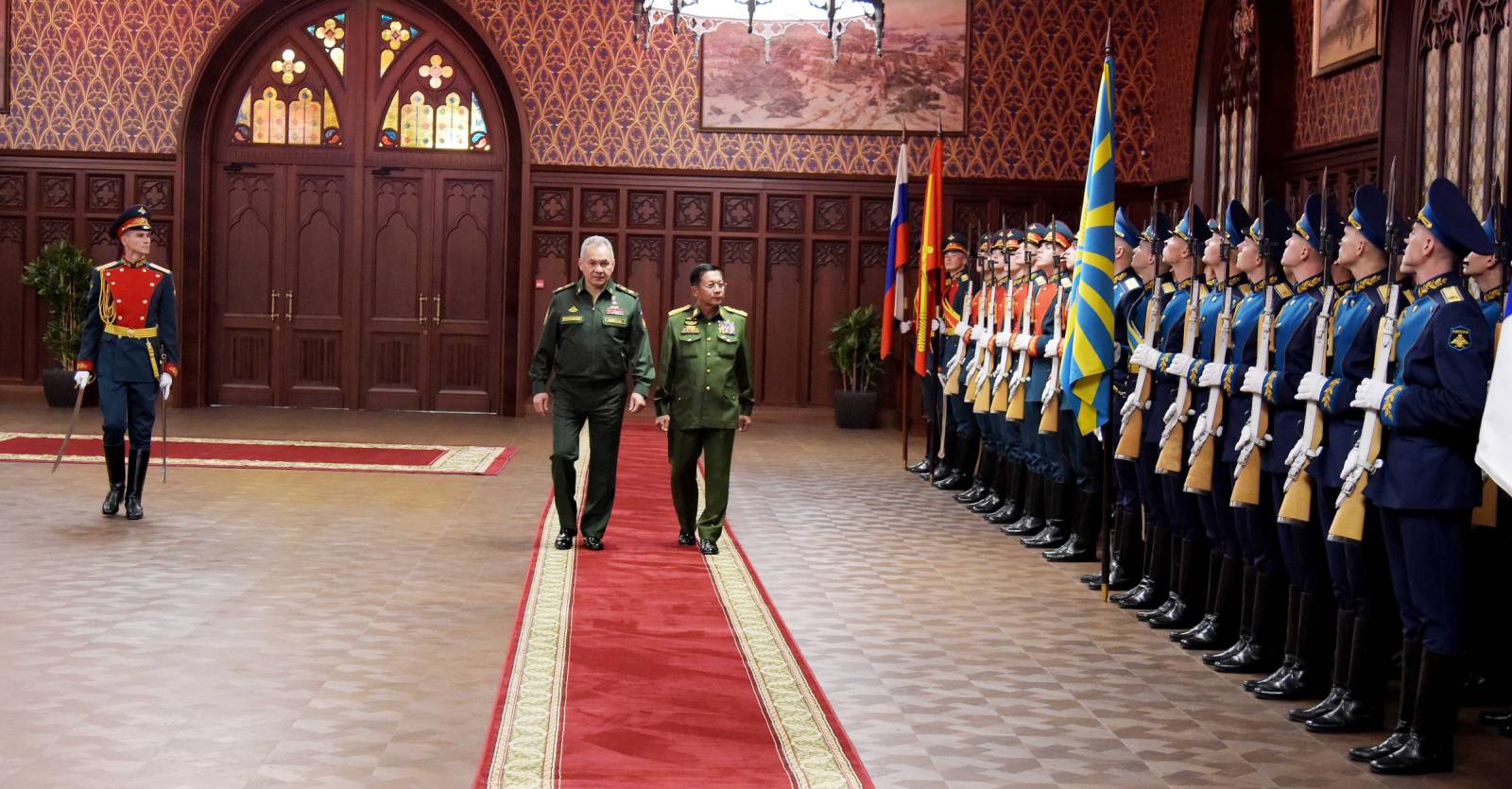 Nay Pyi Taw June 23
Chairman of the State Admini-stration Council Commander-in-Chief of Defence Services Senior General Min Aung Hlaing, who has been visiting Russian Fed-eration to attend the 9th Moscow Conference on International Security – 2021 (MCIS-2021), was welcomed with a guard of honour by Defence Minister of Russian Federation Army Ge-neral Sergey Kuzhugetovich Shoigu on 22 June evening of local standard time.
First, the Senior General and the defence minister took the salute of the guard of honour before inspecting it. Then, they introduced senior officers from the two armed forces who attended the ceremony to each other.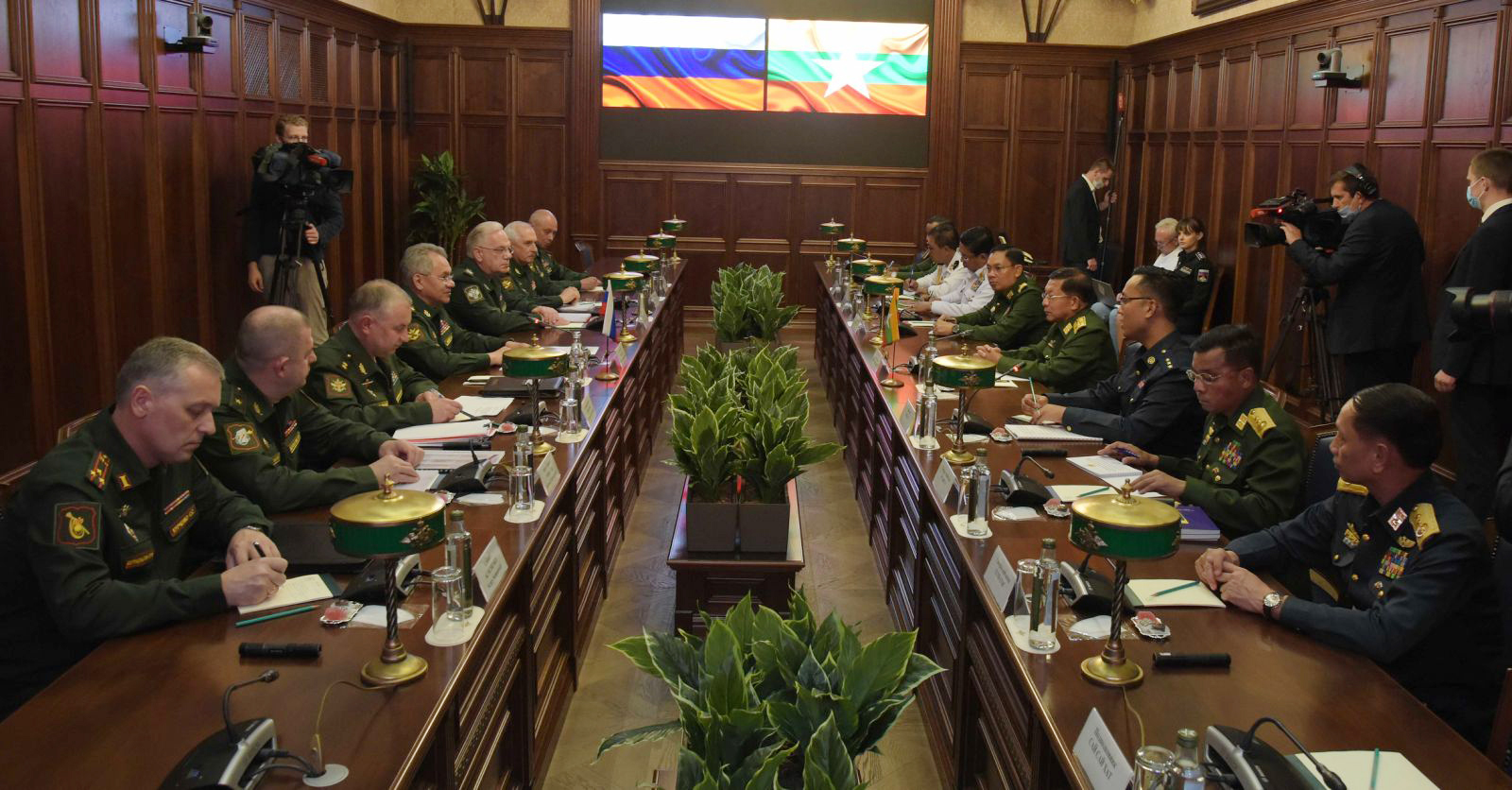 Also present at the welcoming ceremony together with the Senior General were member Lt-Gen Moe Myint Tun and Joint Secretary Lt-Gen Ye Win Oo of the SAC, Commander-in-Chief (Navy) Admiral Moe Aung, senior military officers from the Office of the Commander-in-Chief and Myanmar Military Attaché (Army, Navy and Air) to Russian Federation Brig-Gen Kyaw Soe Moe. The Russian Defence Minister was accompanied by senior officers from the Armed Forces of Russian Federation.
Then, the Senior General held discussions with the Russian defence minister at the parlour.
During the discussions, they cordially exchanged views on promotion of existing friendship and military technological cooperation between the two armed forces, current and future participation of the Myanmar Tatmadaw in competition and training exercises for enhancement of defence capabilities organized by Russian Federation, political developments of Myanmar and continued cooperation in various sectors between the two governments and the two armed forces.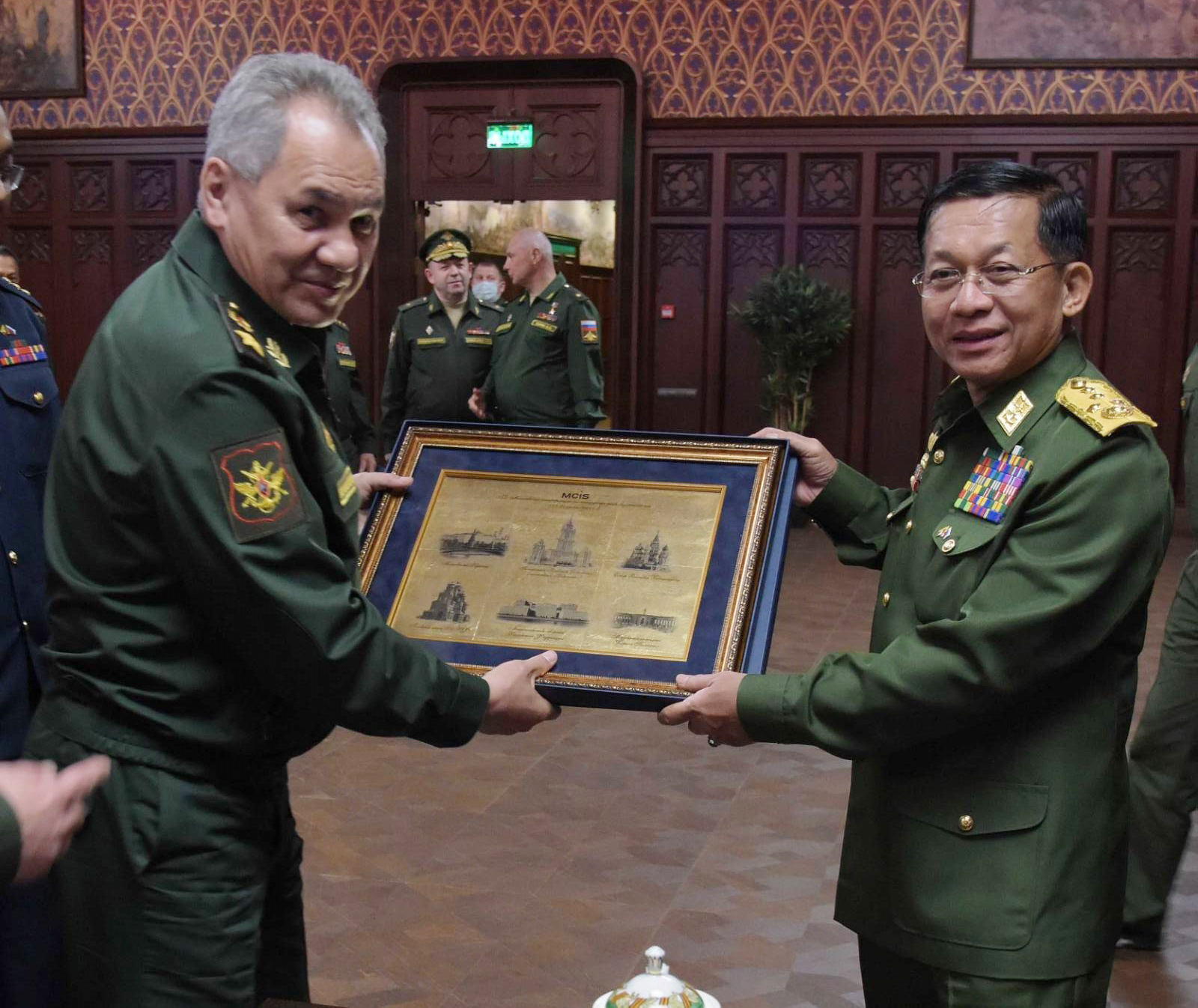 After the meeting, the Senior General and the Russian defence minister presented comm-emorative badges and gifts to each other.