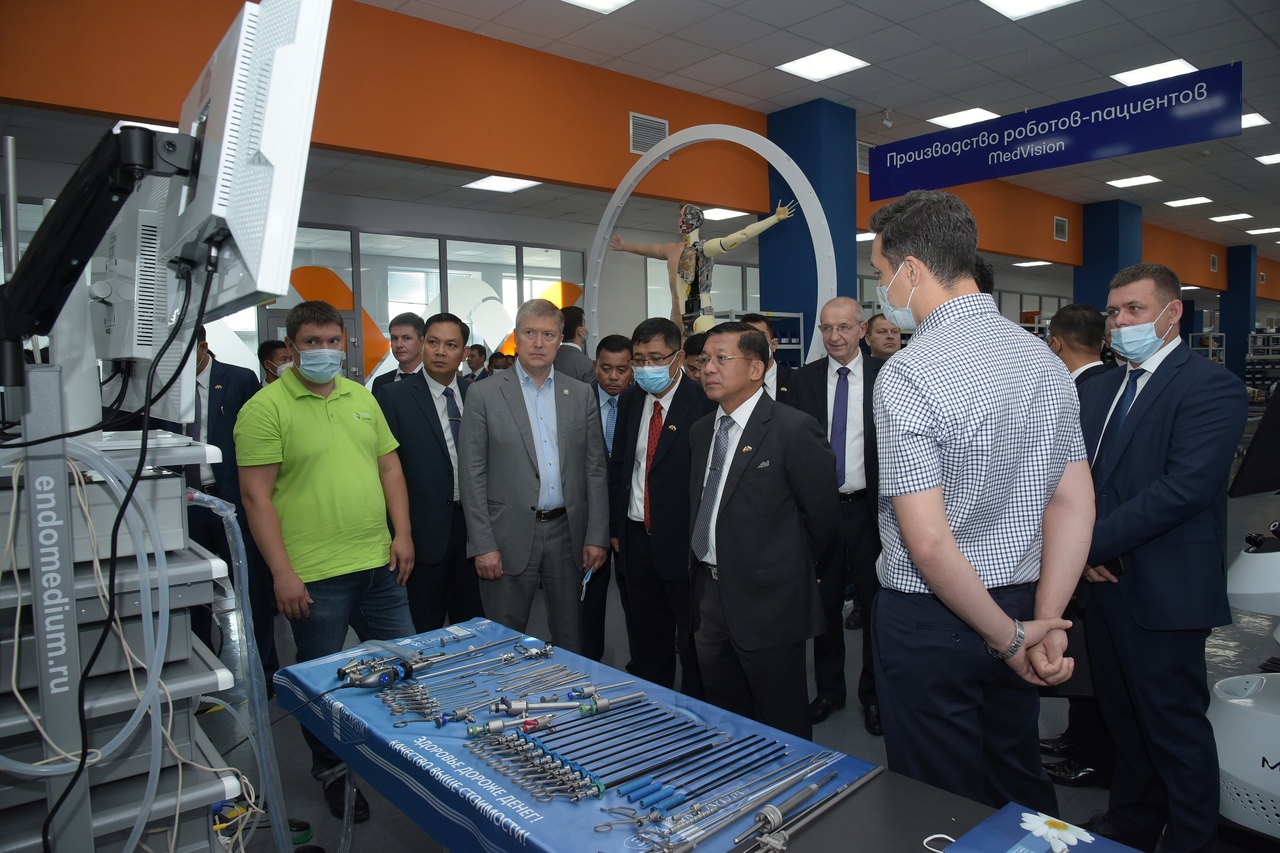 NAY PYI TAW June 25
The delegationled by Chairman of State Administration Council Commander-in-Chief of Defence Services Senior General Min Aung Hlaing, accompanied by Military Attaché Brig-Gen Kyaw Soe Moe and officials, visited Eidos Medicine and Endomedium companies in Kazan, Republic of Tatarstan, in the morning at local time on June 25 and studied medical appliances produced by Eidos Medicine and surgical instruments by Endomedium.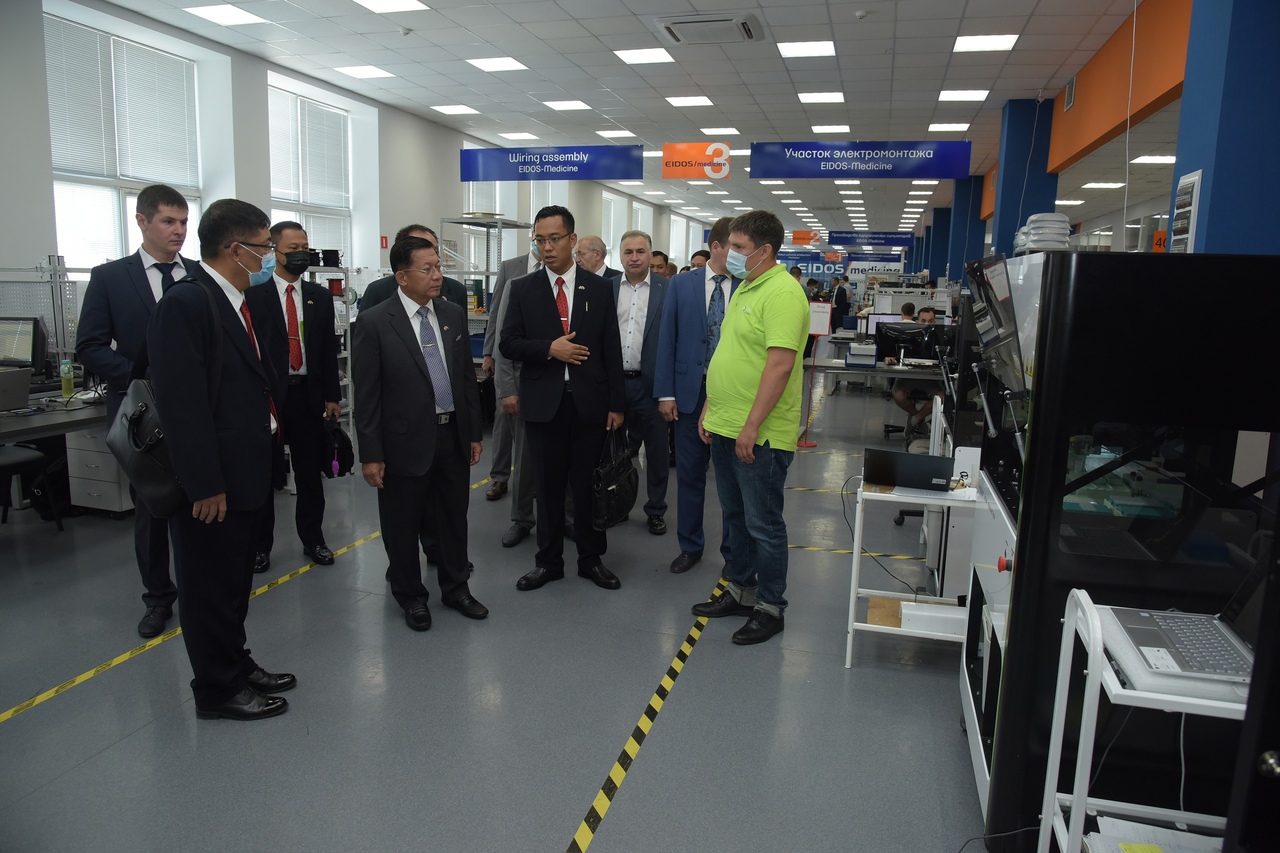 On the delegation's arrival at Eidos Medicine, the Senior General and party were greeted by Mr. Lenar Valeev, CEO of Eidos Medicine, and Mr. Oleg Gusev, CEO of Endomedium, and officials. Then, the CEOs and officials of the companies took the Senior General and party a tour of the company and explained photos on history of Eidos Medicine, machines of manufacturing COVID-19 testkit and its production, diagnosis by human patient simulation system, and function of advanced machines to diagnose with use of microscope manufactured by Endomedium and assessories to the Senior General who had questions on what he liked to know about them.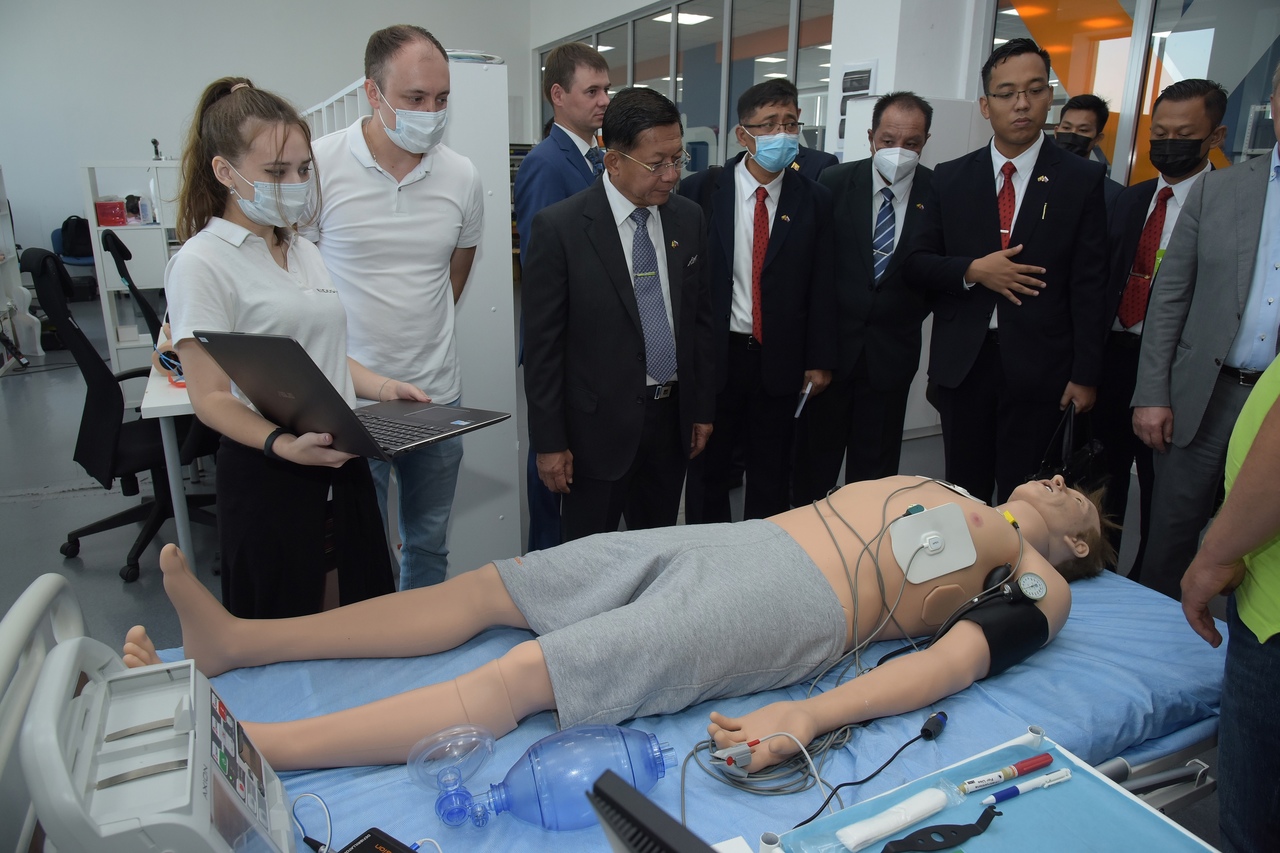 Afterwards, the officials of the companies briefed the visitors on production of medical instruments and possibilities on cooperation. The Senior General and party had questions and discussion on them.
Factory of Eidos Medicine was built by MedVision Group of Companies in 2014. MedVision is a Japanese medical company that achieves rapid improvement on specializing in producing simulators design and medical simulators. It mainly produces two kinds of instrument on human patient simulation and surgery simulation. Human patient simulation system is highly accurate and helpful to cure patients effectively and correctly. Its price and service charges are more reasonable than other kinds of machine. It is available in Europe and US.
The system is applied at schools, hospitals, military organizations, and other sectors.
Endomedium company was established on June 6, 1997. The company produces advanced machines to diagnose diseases on ears, nose, throat, chest cavity, abdomen and urinary with use of microscope. Currently, it produces more than 40 kinds of products, more than 800 Endosurgical instruments, and accessories. Endo medium company opens a training centre in partnership with Kazan Medical Academy conducting activities on education. Moreover, the company renders consulting services on Endoscopic surgery, OG, artery clots, arthritis and hernia to medical doctors.