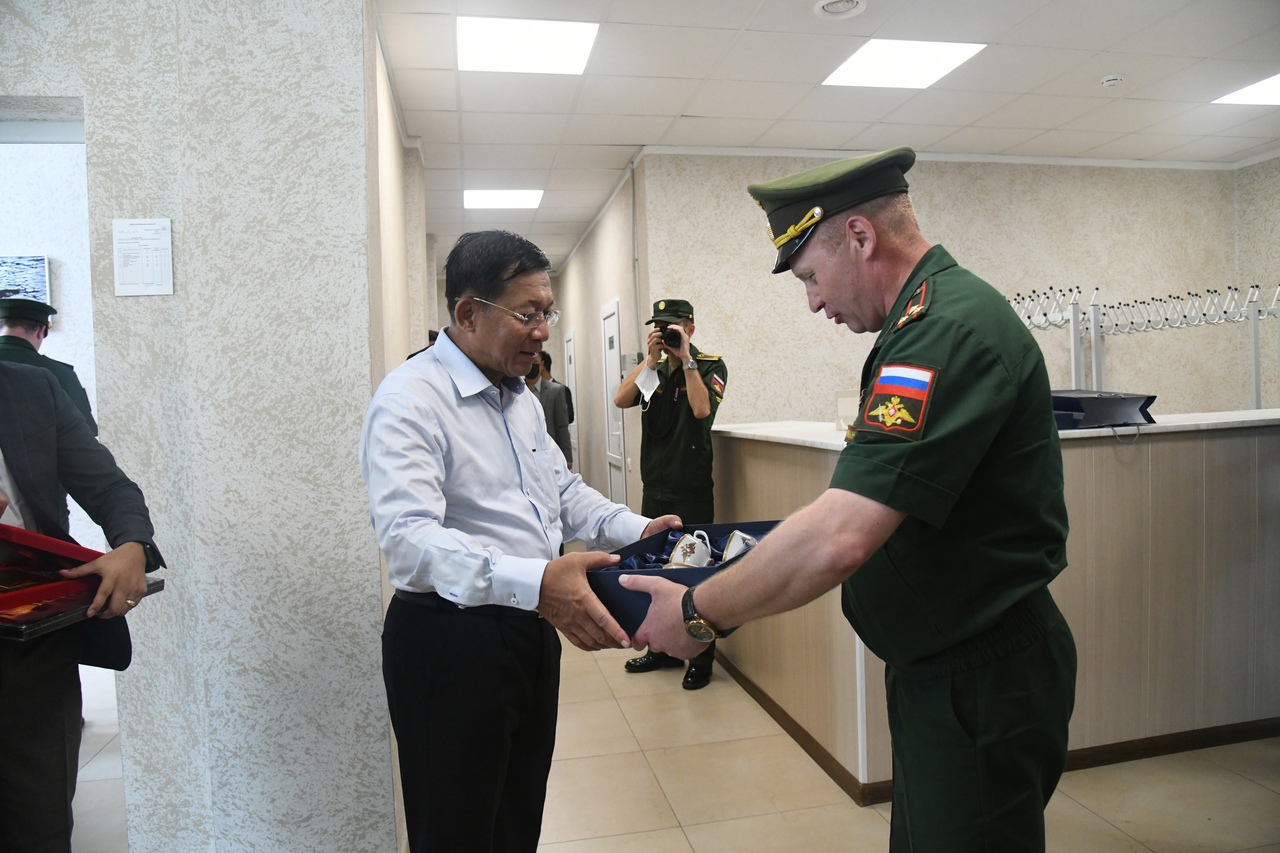 NAY PYI TAW June 26
The delegation led by Chair-man of the State Administration Council Commander-in-Chief of Defence Services Senior General Min Aung Hlaing, accompanied by Military Attaché Brig-Gen Kyaw Soe Moe
and officials, visited Kazan Hig-her Tank Red Banner Command School in the capital of Kazan, the Republic of the Tatarstan, this morning at local standard time.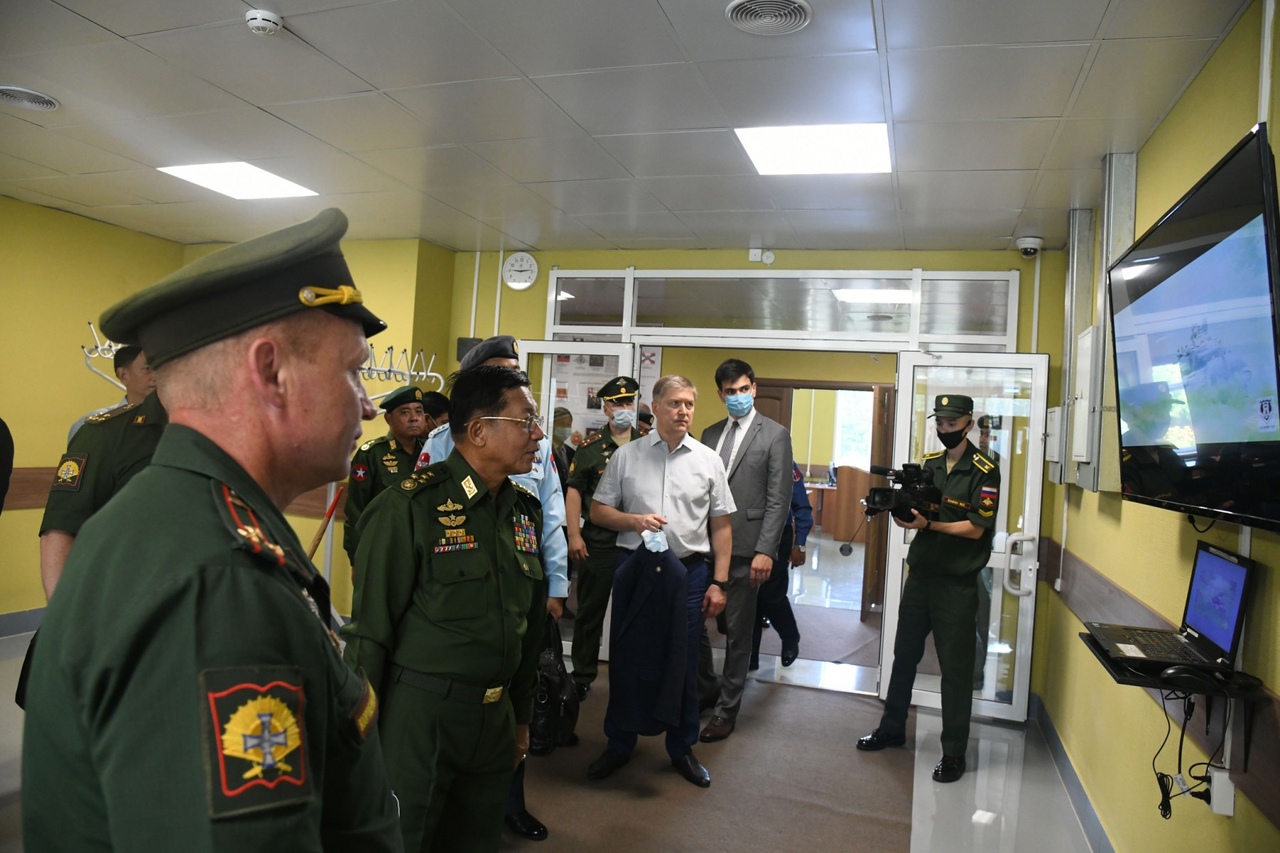 First, the Senior General and party were welcomed by acting Principal Colonel Alexander Urin of the school and officials. The acting Principal explained a brief history of the school, accommodation for foreign students, giving of training with real tanks only after training with Tank simulator to cover training cost and prevent tank performance, giving of swimming and diving training to handle tanks well as skilled swimming and diving are required in emergency and landing operations. The Senior General asked what he wanted to know.
Next, the Senior General and the acting Principal exchanged emblems and gifts. Kazan Higher Tank Red Banner Command School was founded in 1919. It is a historic 102-year-old school. The school
trains up to platoon commanders, company commanders and battalion commanders. Training includes driving as well as physical health and fitness, military skills and other versatile skills. Upon completion of training, company commanders have already been trained to command and control battle field.
If necessary, they will be able to lead a tank battalion. Officers who have completed their training can drive and handle various kinds of tanks. The school is turning out leaders with good command and control. It was the school where Russian Commander-in-Chief of Defence Services Army General V.V Gerasimov also completed his training. Of the officers who have completed their training at the school, there have been over 100 officers with a rank of major general and above and 10 gallantry medalists.