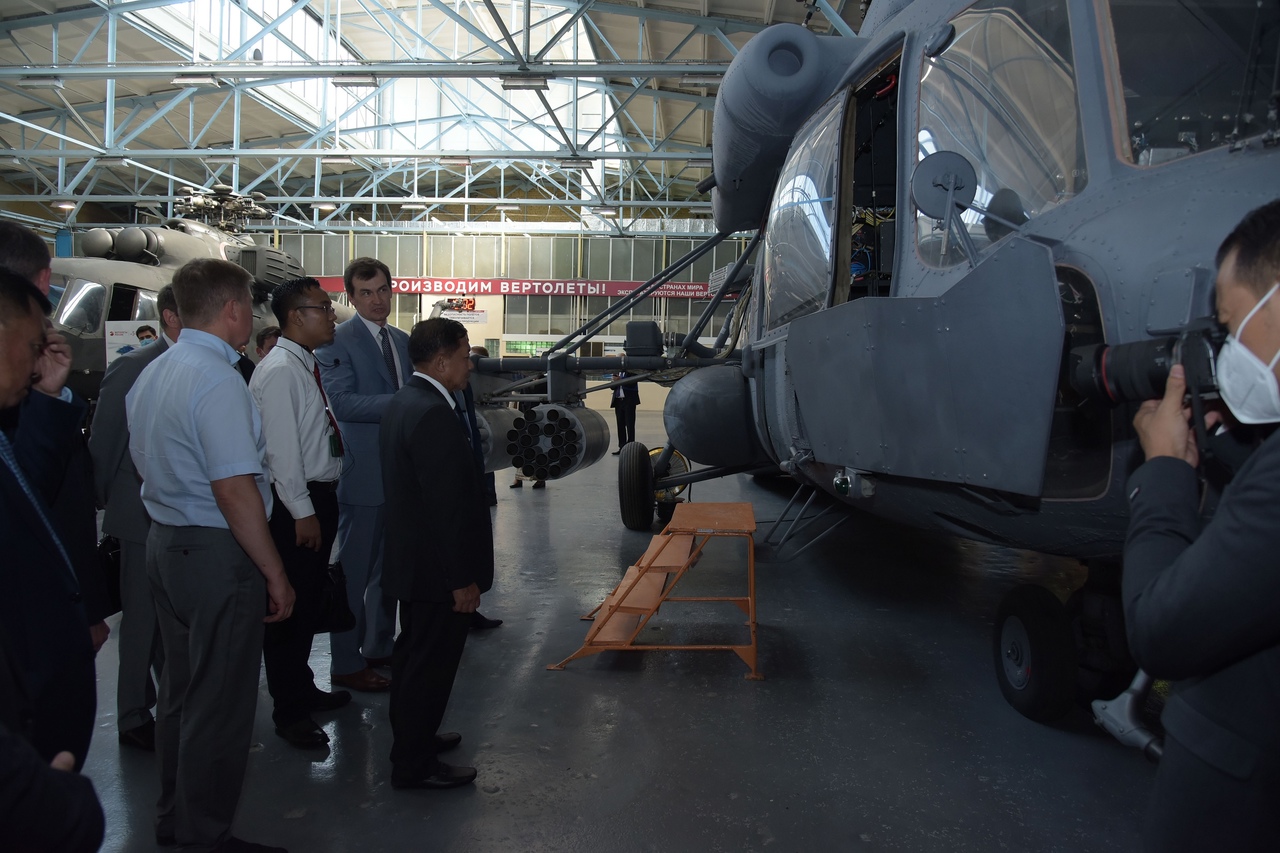 Nay Pyi Taw June 26
The delegation led by Chairman of the State Administration Council Commander-in-Chief of Defence Services Senior General Min Aung Hlaing, accompanied by Military Attaché Brig-Gen Kyaw Soe Moe and officials, visited the PJSC "Kazan Helicopters" factory in Kazan, capital of Republic of the Tatarstan yesterday evening.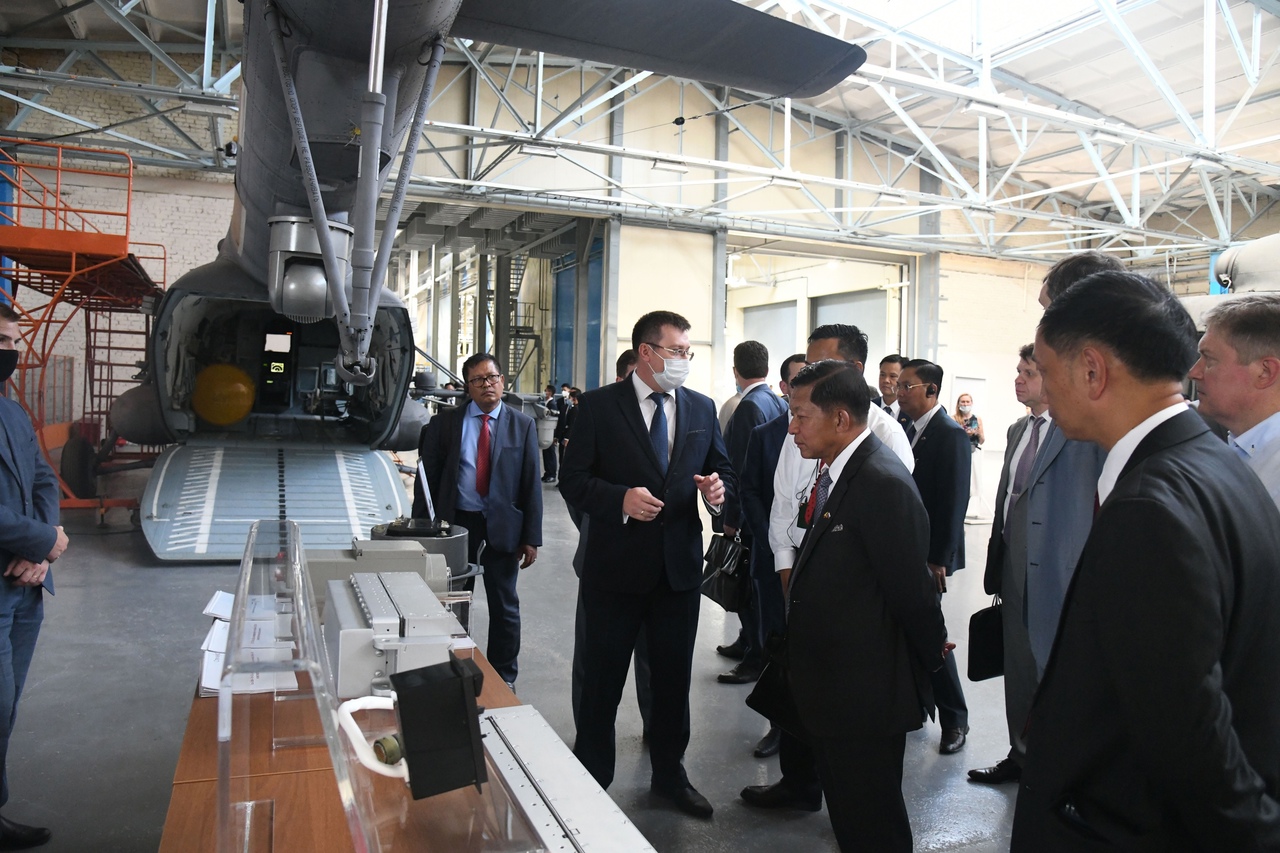 The Senior General and the delegation arrived at the PJSC "Kazan Heli-copters" factory and were welcomed and conducted round the production process by Assistant Executive Director Mr. Kiyamov Marat Rinatovich and officials. The Senior General asked them questions on topics of interest. Then, the Senior General visited the flight simulator room for helicopters and took part in flight simulation activities.
Then, the Senior General and the assistant executive director exchanged gifts. The PJSC "Kazan Helicopters" factory was established in 1940 and was an affiliate of Russian Helicopters owned by Rostec Corporation. The factory has manufactured more than 12,000 helicopters including Mi-4s, Mi-
8s, Mi-14s, Mi-17s and Ansats and ex-ported them to more than 100 countries. The factory entered a joint company with Russian Helicopters, which later became the main shareholder of it, and carried out the development of the prototype for Mi-38 medium multipurpose helicopters and the mass production of them. The company won more than 27 honorary certificates and medals between 1945 and 2020.