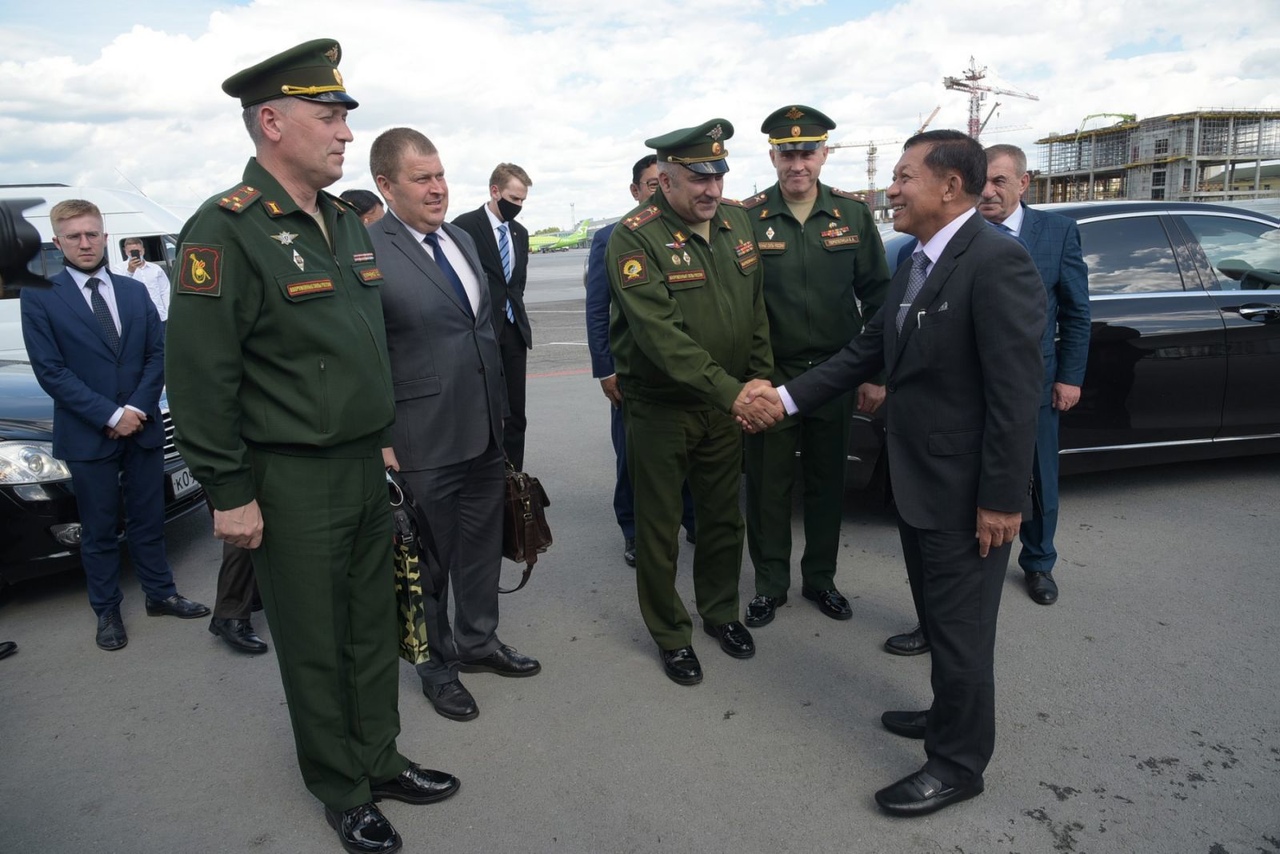 NAY PYI TAW June 27
The delegation led by Chair-man of the State Administration Council Commander-in-Chief of Defence Services Senior General Min Aung Hlaing left Tolmachevo Airport of Novosi-birsk in the Russian Federation in the afternoon at local standard time for the Republic of the Union of Myanmar by the special aircraft of Myanmar Airways International (MAI) and were seen off at the airport by Deputy Governor of Siberian Region Mr. Petuhov Yuri Frogravich, the Commandant of Higher Military Command School, the officiating commander of No 41 Division, officials, Charged' Affaires of the Myanmar Em-bassy to Russia U Zaw Lin Oo, Military Attaché Commodore Kyaw Soe Moe and officials.
Member of the State Admini-stration Council Lt-Gen Moe Myint Tun, Joint-Secretary of the Council Lt-Gen Ye Win Oo, Commander-in-Chief (Navy) Admiral Moe Aung, senior mili-tary officers from the Office of the Commander-in-Chief, Chair-man of Nay Pyi Taw Council Mayor Dr Maung Maung Naing, Deputy Minister for Investment and Foreign Economic Relations U Than Aung Kyaw, outstanding award-winning officers from the Myanmar Tatmadaw, and military and civilian officials who accompanied the Senior General also arrived back on the same flight.
During the visit, the Senior General attended and parti-cipated in the discussions of the 9th Moscow Conference on International Security-2021 (MCIS-2021), held meetings with military and civilian officials and visited significant places in the Russian Federation, universities and factories to talk about friendly relations between the two governments and two armed forces, and further enhancement of military technology sector, science and tech-nology sector, research sector, human resource development sector and culture sector.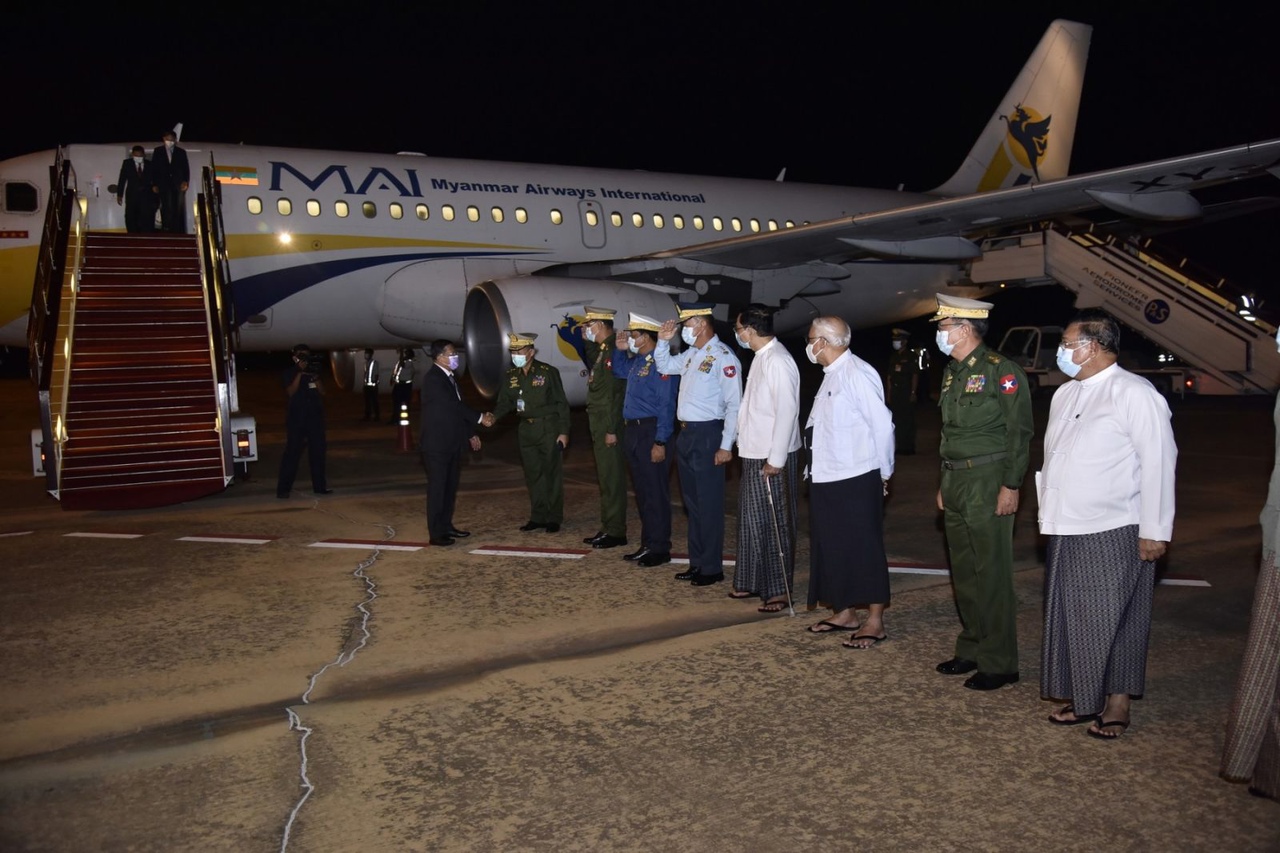 The delegation led by the Senior General arrived back at Nay Pyi Taw military airport at about 11 pm today. They were welcomed back by Vice-Chairman of the Council Deputy Commander-in-Chief of Defence Services Commander-in-Chief (Army) Vice-Senior General Soe Win, Council mem-bers, Union ministers, senior military officers from the Office of the Commander-in-Chief (Army), the commander of Nay Pyi Taw Command, Ambassa-dor of the Russian Federation to Myanmar H.E. Mr. Nikolay A. Listopadov and officials.