NAY PYI TAW September 5
High-level delegation led by Chairman of State Administration Council Prime Minister Senior General Min Aung Hlaing, currently in Russian Federation, went to Medical School and Medical Center of Far Eastern Federal University (FEFU) in Vladivostok this afternoon.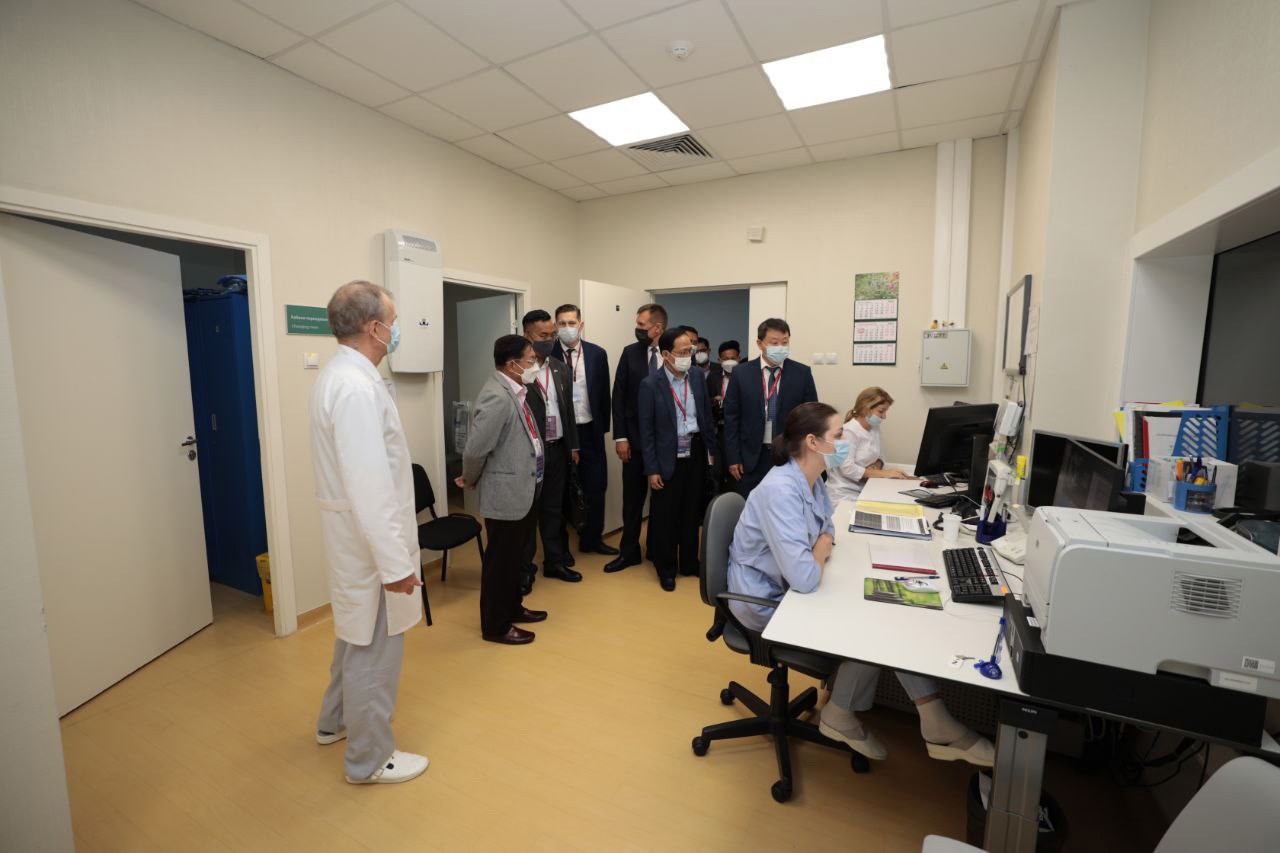 On arrival at the Medical School, the Senior Generalled delegation was welcomed by Vice President of Medical Affairs of FEFU Dr. Oleg I.Pak and party. At the school's hall, provision of pre-graduate and post-graduate courses for students of regional and global countries, giving of practical and theoretical medical science lessons with a help of teaching aids, medical research with animals, robotic & mechanistic surgical trainings, healthcare services of a 250-bed teaching hospital, the goal to bring about brilliant human resources for the country, appointment of outstanding graduates as demonstrators, ongoing courses for students of 46 countries, and a plan to welcome Myanmar scholars were explained.
In response, the Senior General asked detailed information about the student selection system for scholars, availability of advanced medical courses, opportunities for scholars. Union Minister for Health Dr Thet Khaing Win also discussed matters on scholarship programs and medical science cooperation between medical universities and hospitals.
The Senior General and party looked around the Medical School and studied Simulationbased diagnosis, detailed surgery training with the use of ECG, ultra sound, micro surgical simulator, and biopsy research of bio-technology department.
At the Medical Center, the Senior General and party heard a report on its functions presented by Director General Professor Dr. Igor S. Bryukhovetskiy.
The Senior General asked for more information.
The Senior General presented commemorative gifts to the Vice President of Medical Affairs of FEFU and the director general of Medical Center.
Located in the FEFU Campus, the 53,000-squaremetre Medical Center has about 200 staff including specialists, doctors and medical assistants.
Its 14 major departments are providing medical treatment for various diseases.