NAY PYI TAW September 6
The 7th Eastern Economic Forum-2022 was launched at the Far Eastern Federal University (FEFU) in Vladivostok of the Russian Federation on 5 September with organizing discussions, signing the memo-randums of understanding and holding interviews in addition to displaying the sector-wise booths.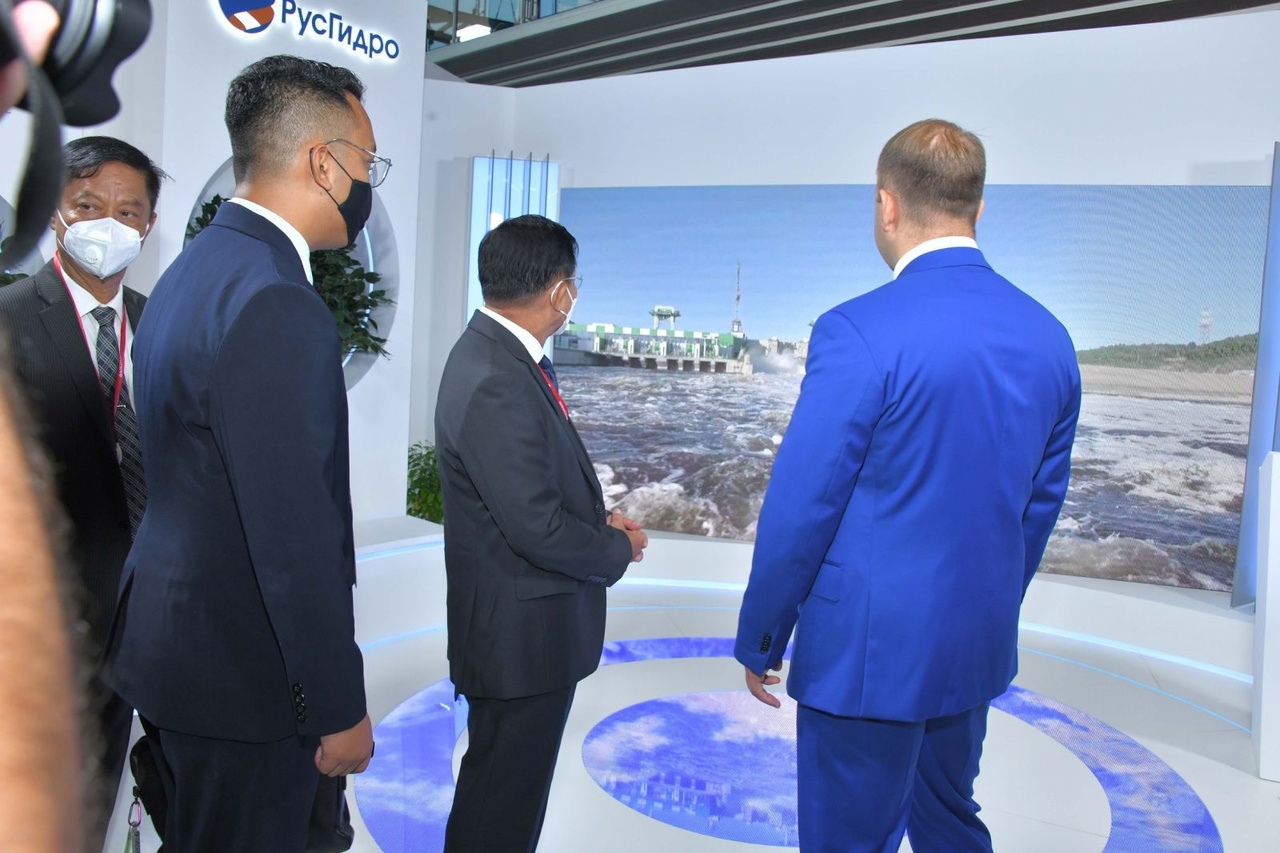 Chairman of the State Administration Council Prime Mini-ster Senior General Min Aung Hlaing and party, currently in the Russian Federation, visited the booths of exhibition at the Eastern Economic Forum 2022 this morning local stan-dard time. At the booth of RZD Russian Railways, those in charge at the booths explained the Senior General and party railway technology and services. The Senior General asked about further information.
While visiting the booths of Rus Hydro Hydroelectric power generation company for generating electricity, VEB.RF Investment company for mone-tary investment and Aeroflot Airline, officials from the booths explained functions and situat-ion of cooperation. The Senior General and party rose quest-ions what they wanted to know.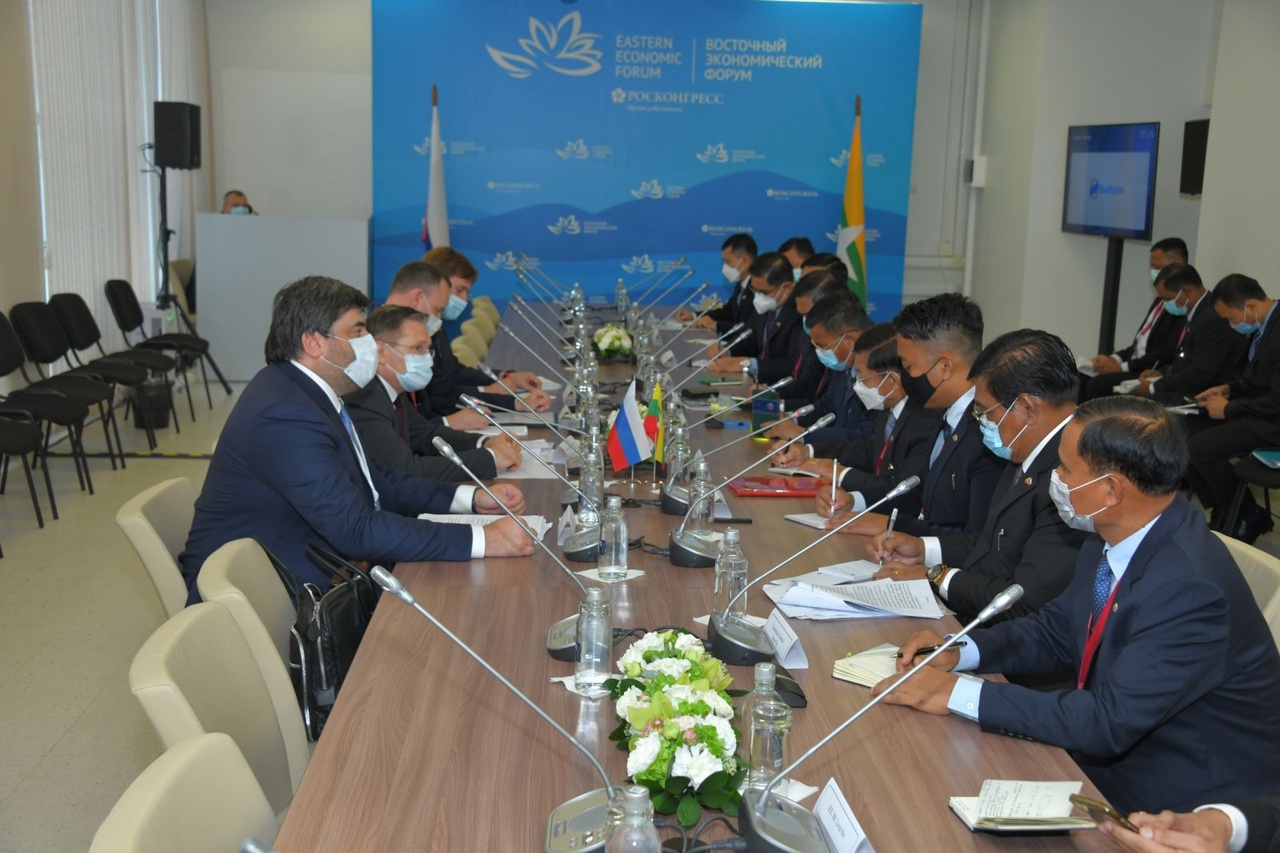 In the afternoon, the Senior General and party received Ch-ief Executive Officer Mr. Alexey Evgenievich Likhachev of Ro-satom State Corporations owned by Russia on FEFU Campus and discussed chances for observing experiences and tech-nologies in the nuclear energy technological cooperation arena, cooperation in the sectors beneficial for peoples of both countries, plan to adopt the roadmap for cooperation in peaceful use of nuclear energy for socio-economic development of citizens, and utilization of nuclear energy in conducting tests of science and research, manufacturing of pharmaceu-ticals, industrial and all sectors including generating electricity.
The Senior General and the CEO of Rosatom State Corporat-ions exchanged gifts.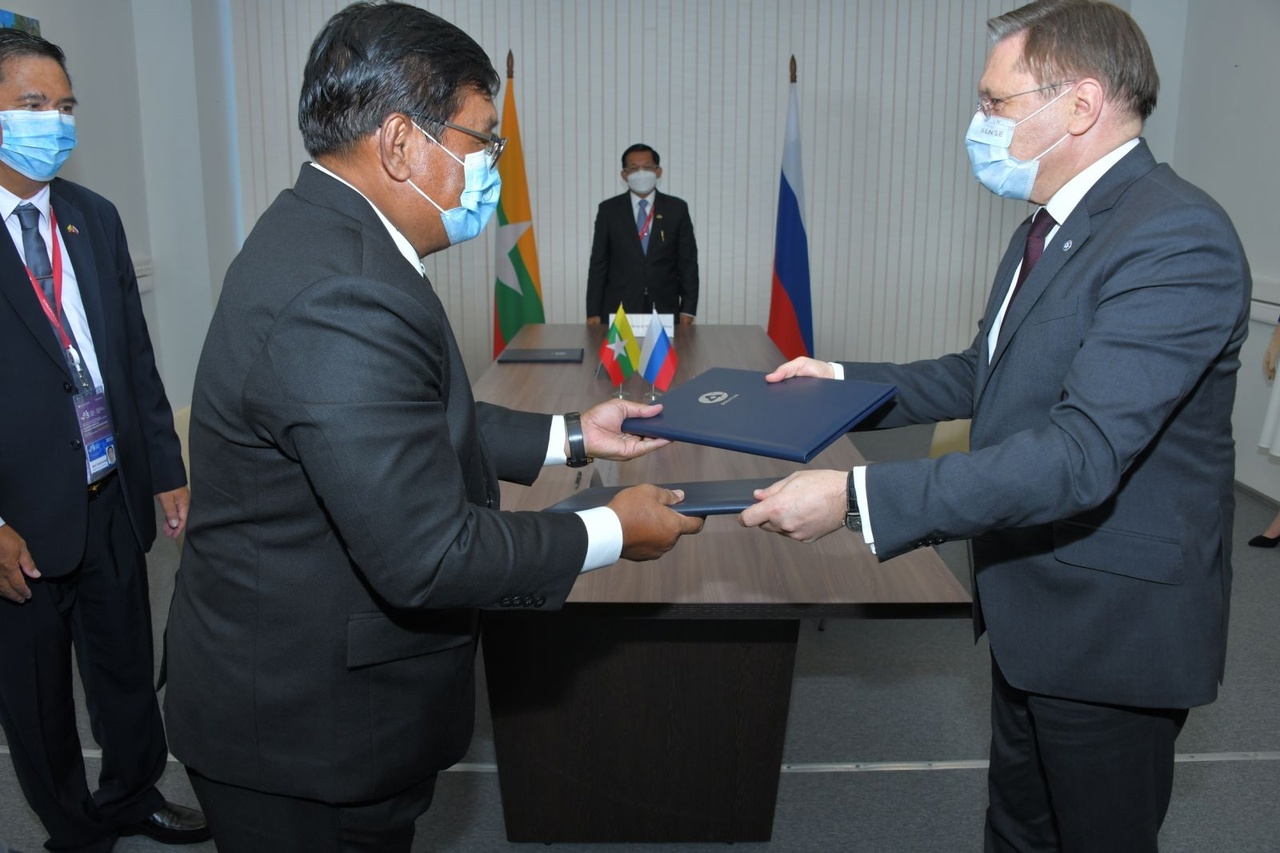 After the meeting, the MoU signing ceremony between the Ministry of Science and Technology and the Ministry of Electric Power of the Republic of the Union of Myanmar and Russian State-owned Rosatom State Corporations followed. CEO of Rosatom State Corporations Mr. Alexey Evgenievich Likhachev and Union Minister for Science and Technology Dr MyoThein Kyaw and Union Minister for Electric Power U Thaung Han signed the MoU in the pre-sence of the Senior General.