Nay Pyi Taw, May 9
Commander-in-Chief of Defence Services Senior General Min Aung Hlaing received H.E. Mr. Zhao Kezhi, member of the State Council of the People's Republic of China and Minister of the Ministry of Public Security, at the Parlour of Zeyathiri Beikman here this afternoon.
Also present at the meeting together with the Senior General were Chief of the General Staff (Army, Navy and Air) General Mya Tun Oo and senior military officers of the Office of the Commander-in-Chief (Army). H.E. Mr. Zhao Kezhi was accompanied by Ambassador of China to Myanmar H.E. Mr. Hong Liang and party.
At the meeting, Mr. Zhao Kezhi said the Senior General has greatly supported the Sino-Myanmar friendly relations and expressed hope that the fraternal relations will be further deepened. He said his visit is the first one by a Chinese-leader level official to Myanmar after the conclusion of the 19th Conference of the Chinese Communist Party, adding, it is his first visit to the country.
The Senior General said Myanmar and China are good neighbours and old friends. China is an important country for Myanmar as the two countries have mutually recognized each other as multiple strategic partnership countries. Broader and cordial cooperation in government-to-government, people-to-people and military-to-military relations is benefiting both countries. The fruitful results of bilateral cooperation could be seen in Myanmar's changes and developments. The Senior General then expressed his delight in see
ing the Chinese minister's first visit.
Afterwards, both sides cordially discussed border peace and security, the rule of law and combat against narcotic drugs, strengthening of cooperation even at lover level in exchanging information and cooperation between the two armed forces and the two police forces of both countries, Myanmar's peace process and China's support and stance regarding the incidents in Maungtaw region, Rakhine State.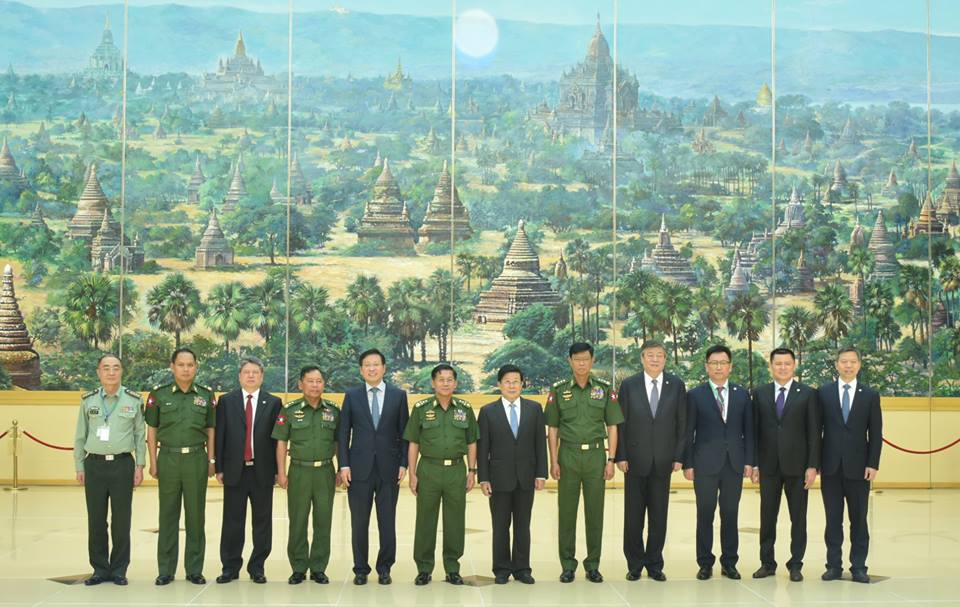 After the meeting, the Senior General and the Chinese minister exchanged gifts and had a documentary photo taken together with those present.