Nay Pyi Taw August 9
Commander-in-Chief of Defence Services Senior General Min Aung Hlaing, accompanied by Comman-der-in-Chief (Navy) Admiral Tin Aung San, Commander-in-Chief (Air) General Maung Maung Kyaw, senior military officers from the Office of the Commander-in-Chief, Commander of Central Command Brig-Gen Kyaw Swa Lin and officials, met with senior officer trainees from the law diploma course (officer) at the Tatmadaw Administration School in PyinOo-Lwin this evening.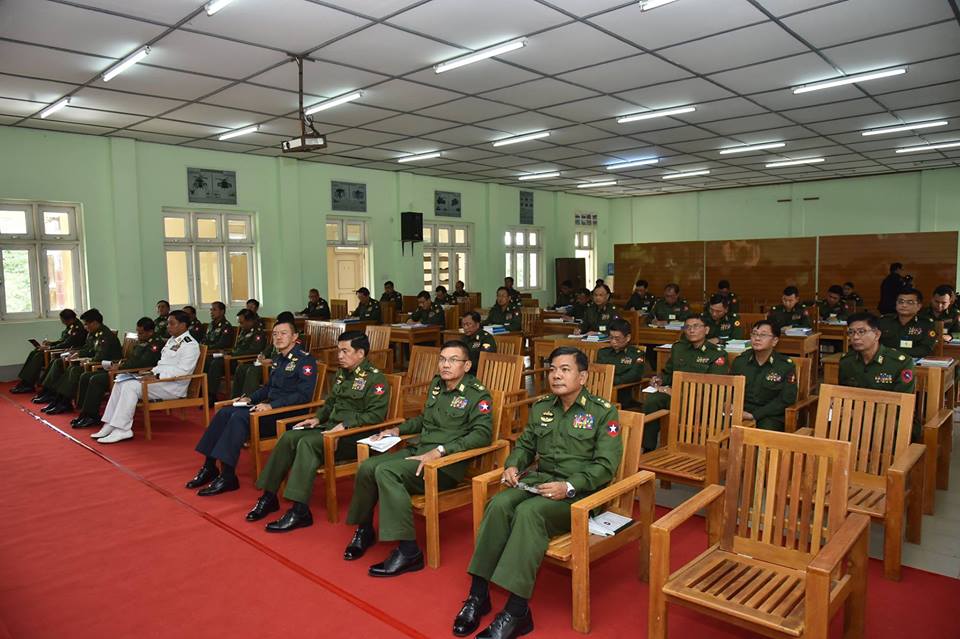 Speaking on the occasion, the Senior General said senior and junior commanders serving in the Tatmadaw must be familiar with legal matters as they are entrusted with judicial and executive powers. So law diploma courses are being conducted. Tatmadawmen have to follow military and civil laws, rules and disciplines. Serving in the armed organization, they have been given arms with trust to be able to defend the country. But they must act in accord with the law. Discipline means do's and don'ts and it is the backbone of the Tatmadaw. Following the discipline means respecting the law. They themselves have to abide by laws and disciplines as well as organize the officers, warrant officers, sergeants and soldiers under their control to conscientiously follow the laws with knowledge about nature of law. As the commanders are discharging duties of judge, lawyer and administrator, they should have capability and good idea as the judge to carry out the tasks fairly and as the lawyer in order to punish the guilty persons and to keep non-guilty persons from punishment. To be able to do so, they need to well understand legal affairs.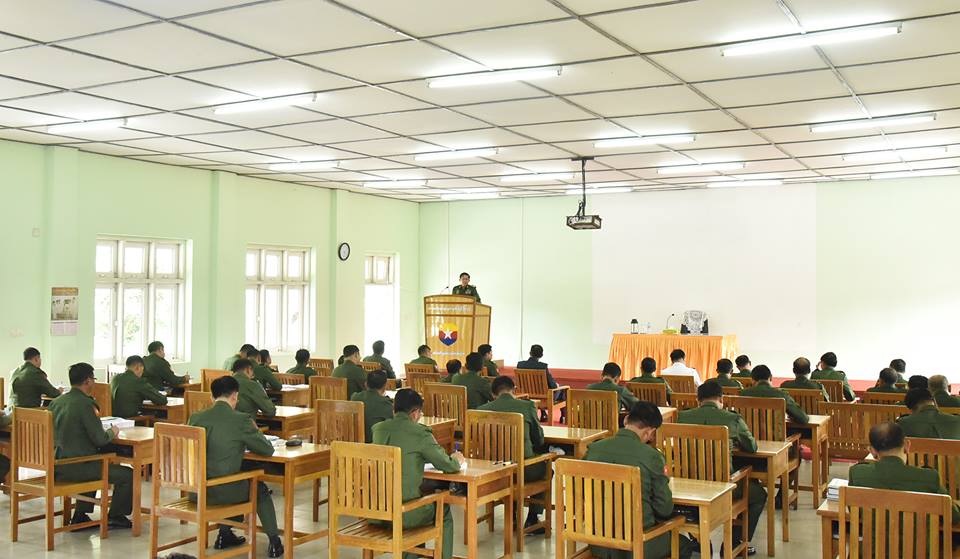 Then, the Senior General stressed that as today is time of walking along the multi-party democracy the people chose, it is important for the Tatmadaw to place emphasis on the laws. It needs to abide by the laws promulgated by the State and understand them. The Tatmadaw must educate the people to have lifestyles in accord with the laws. The Tatmadaw must not have to break the law with the reason of discharging State defence duty. The Tatmadaw scrutinized and took
action against the officers and other ranks who did not follow the law. Hence, those on duty of commanders must understand the laws and explain those laws to near-by persons. The Tatmadawmen need to abide by the Geneva Convention related to the laws of war.
A total of 21 senior military officers at the level of Brigadier Generals and Colonels are attending the law diploma course (officer) which will last six months.