Nay Pyi Taw August 20
A delegation led by Commander-in-Chief of Defence Services Senior General Min Aung Hlaing left the Yangon International Airport on 19 August evening to attend the Army Forum-2018 and the Week of National Security International Forum to be held in the Russian Federation and arrived at Domodedovo Airport in Moscow of the Russian Federation this morning.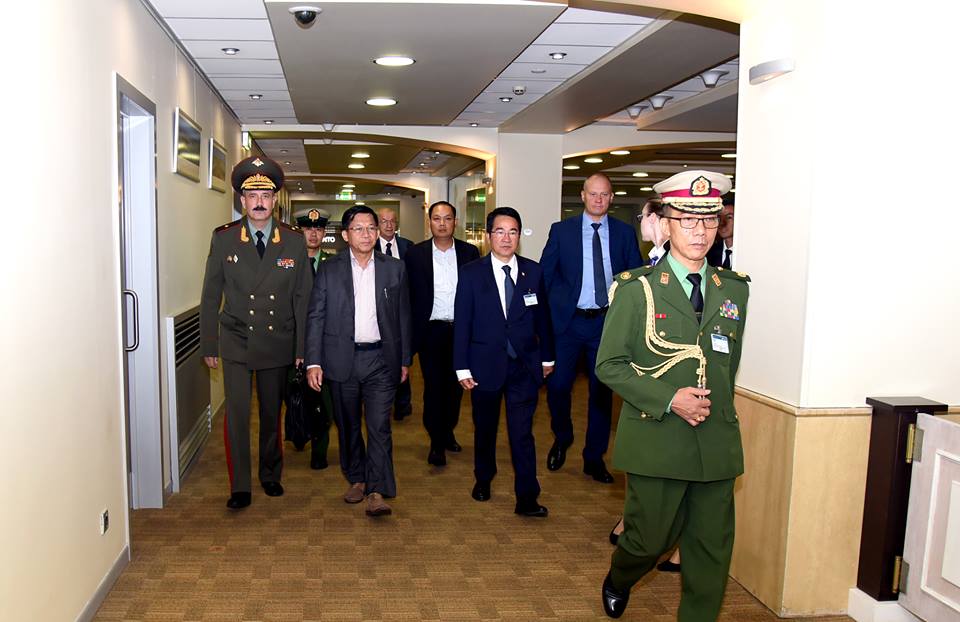 They were welcomed at the airport by Myanmar Ambassador to the Russian Federation U Ko Ko Shein, Myanmar Military Attaché (Army,Navy and Air) Brig-Gen Nyunt Swe, Major General Majorov Viachevalv Victorovich of the Russian Armed Forces and officials.
Then, the Senior General and party rode Moscow Metro from Teatralnaya metro station to Arbatskaya station, visited Moscow town and strolled along Old Arbat Street which is the significant place of culture.
The Moscow Metro was built in 1935,and it is in use of about nine million passengers daily. Arrangements are made for convenience of passengers to take the metro through the monthly fare payment system and the plying fare system. The monthly fare payment system for metro is 2,648 Ruble per passenger. In the plying fare system, passenger will be charged with 55 Ruble per trip. As the Moscow Metro system is cheap and effective, it is a reliable transport system for passengers.