Nay Pyi Taw August 22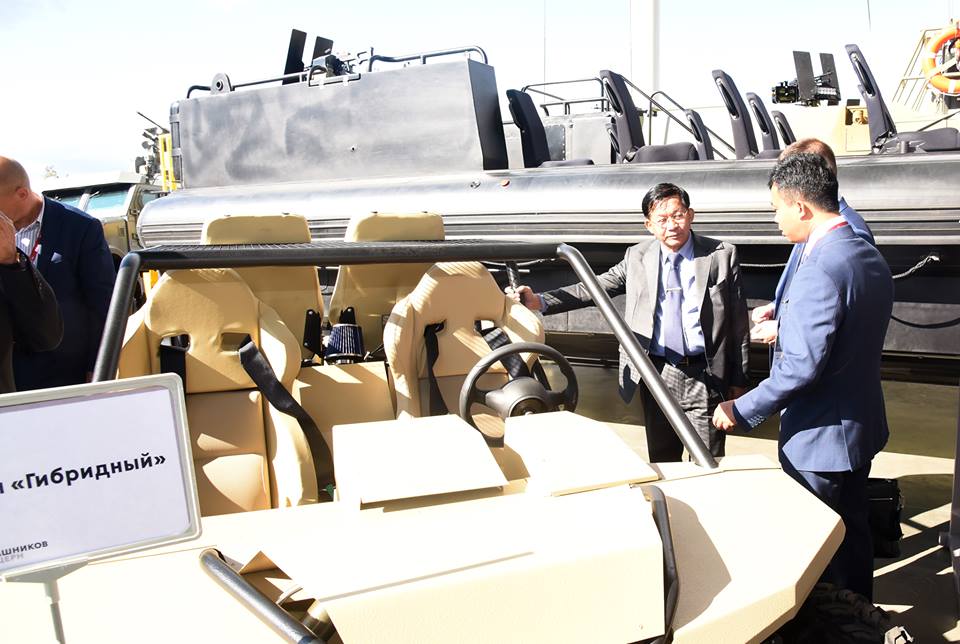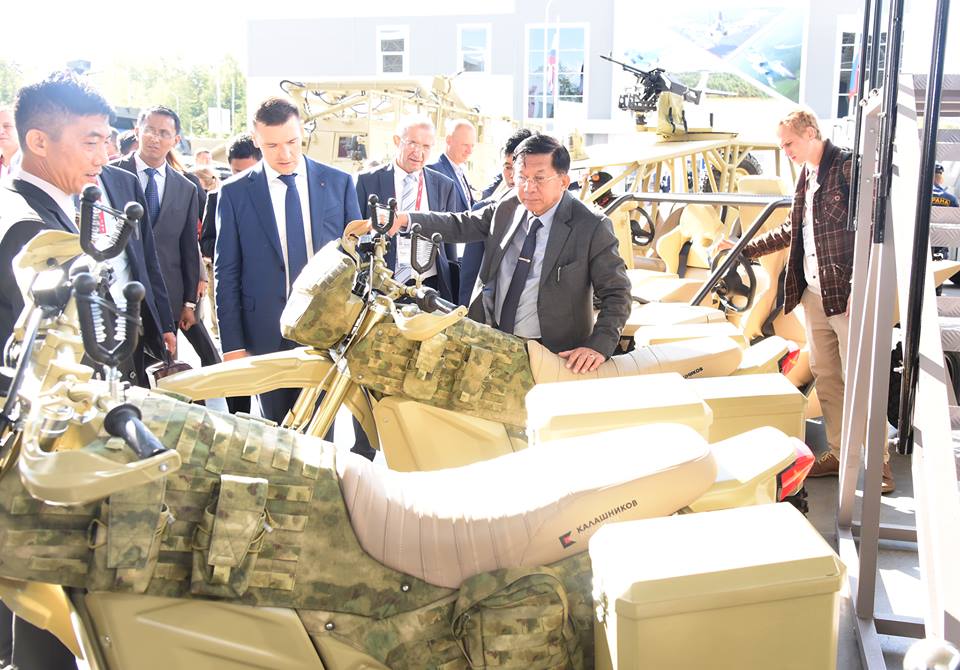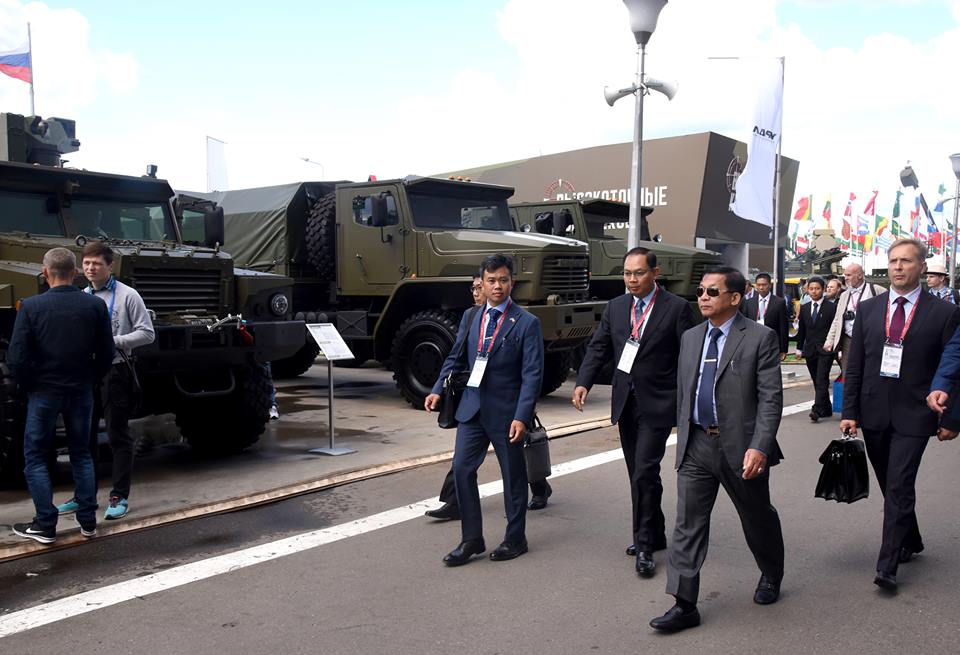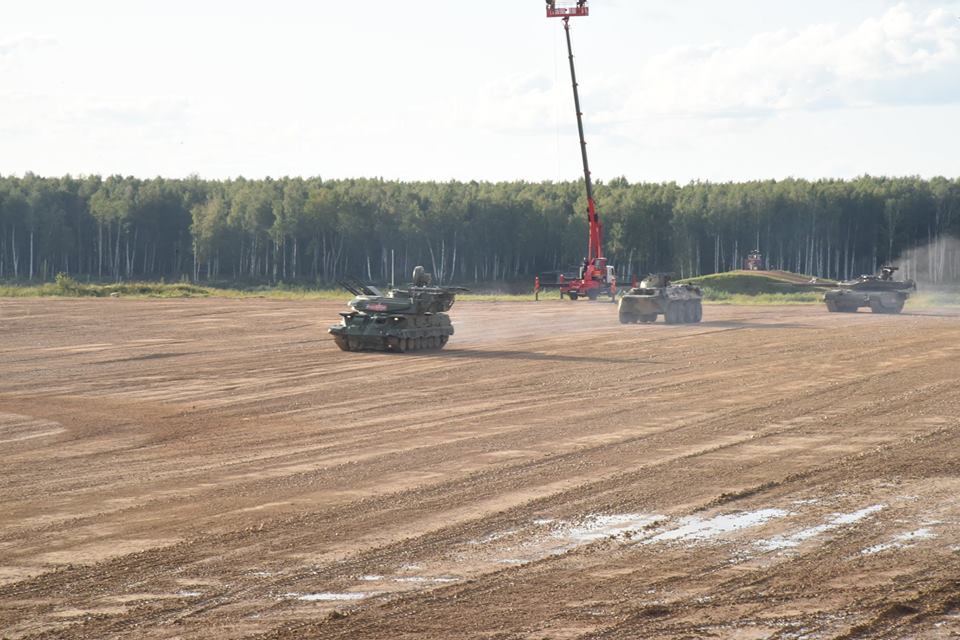 Commander-in-Chief of Defence Services Senior General Min Aung Hlaing who had attended the opening ceremonyof the Army Forum-2018 and the Week of National Security observed the Dynamic Display of Arms and Military Equipment yesterday evening at Alabino training ground in Kubinka.
Present on the occasion were Senior General Min Aung Hlaing, Minister of Defence of Russian Federation Army General Sergey Kuzhugetovich Shouigu, Maj-GenMoe Myint Tun, Maj-Gen Soe Win and senior military officers of the Office of the Commander-in-Chief (Army), commanders-in-chief of the armed forces of the global countries and senior military officers.
The Senior General and party observed the demonstration of the manoeuvrability and effectiveness of the tanks, armoured vehicles, air defence vehicles and rocket vehicles and the capabilities of the helicopters displayed at the forum included in the programs of the Dynamic Display of Arms and Military Equipment.
This morning, the Senior General and party viewed military technology booths and air defence equipment, armoured vehicles, tanks, planes and military equipment at Army Forum-2018 where they were conducted round by officials. Army Forum-2018 was held with the aim of enabling Russians to promote patriotism and promoting international and military cooperation. At the forum, over 26,000 weapons and pieces of defence equipment
manufactured by the Russian Defence Ministry, and over 1,500 international military equipment producing companies are displayed in a 200,000-squaremeter area. The forum is being attended by military representatives from 102 countries and military technology observers from Russia and the international community.