Nay Pyi Taw, September 13 
Commander-in-Chief of Defence Services Senior General Min Aung Hlaing, accompanied by his wife Daw Kyu Kyu Hla, Commander-in-Chief (Navy) Admiral Tin Aung San, Commander-in-Chief (Air) General Maung Maung Kyaw, senior military officers from the Office of the Commander-in-Chief (Army), Commander of Eastern Command Maj-Gen Lin Aung and officials, visited the local Tatmadaw hospital in Taunggyi this morning and gave words of encouragement to the Tatmadawmen, families, war veterans and local ethnics who are receiving medical treatment. 
First, the Senior General cordially greeted the Tatmadawmen, war veterans and local people receiving treatment at the men's ward, and asked them individually about their health conditions. Daw Kyu Kyu Hla, wife of the Senior General, cordially greeted the Tatmadaw families and local pregnant women receiving treatment at the women's ward, encouraged them and presented foodstuffs. The Senior General viewed round in the hospital and attended to the needs presented by officials. 
The Senior General and party then went to the Military Computer and Technological Institute in Hopong Station. The commandant reported on training matters, military building tasks and arrangements for agriculture and livestock breeding for the welfare of the officers, other ranks and their families from the institute. The Senior General stressed the need to turn out diploma holder qualified technician sergeants for the Defence Services (Army, Navy and Air) by giving training to the trainees in order to actually have skills in line with the aim of the Military Computer and Technological Institute, systematically supervise the trainees under disciplines as the institute is giving training on military, literature and engineering technologies to them, train the trainees with the use of teaching aid and models for having skills in respective subjects, provide training to them to have better skills in electronics, English and computer science which are important in engineering subject and share the outlook of Philosophy of Engineering with the trainees to have a wider scope of engineering.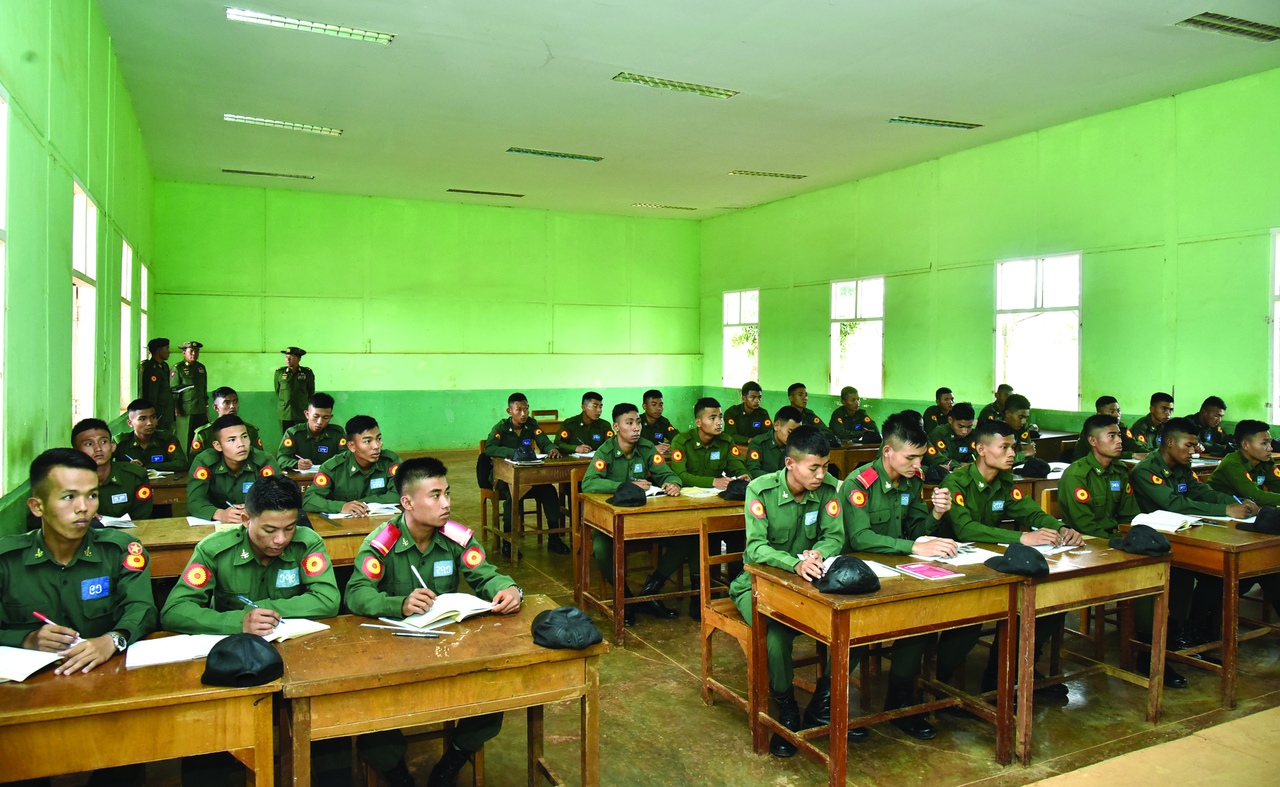 The Senior General and party inspected the displays at the hall of the institute. After viewing round the lecturing the lessons to the trainees at the lecture halls, the Senior General fulfilled the requirements of officials.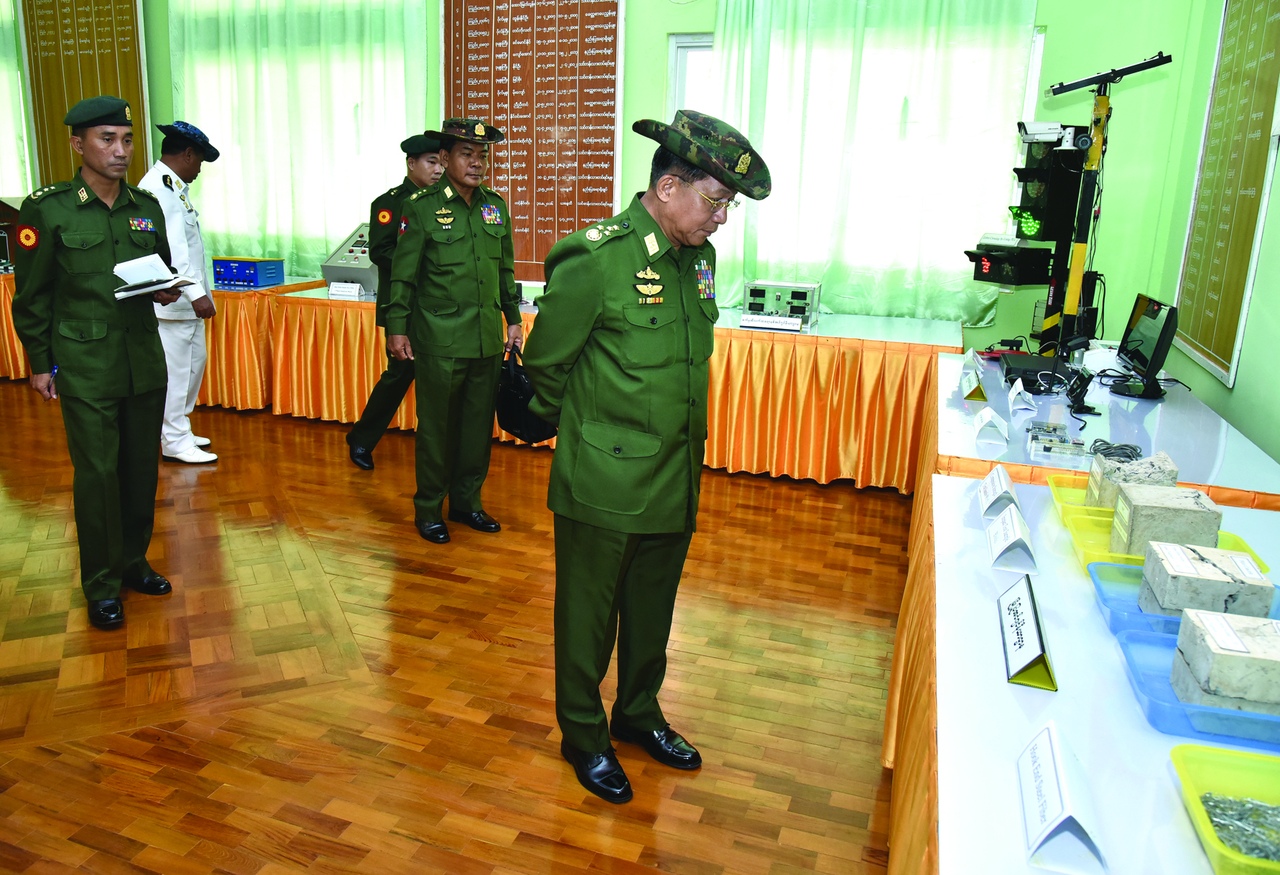 The Senior General and party viewed round the displays at the booths of mechanical engineering department, electronic engineering department, chemical engineering department, computer engineering department, metallurgical engineering department, mechanical electronic engineering department, civil engineering department and electrical power engineering department in the technological booth where officials conducted the Senior General and party round the booths. In the afternoon, the Senior General had the lunch at the trainee mess hall together with trainees.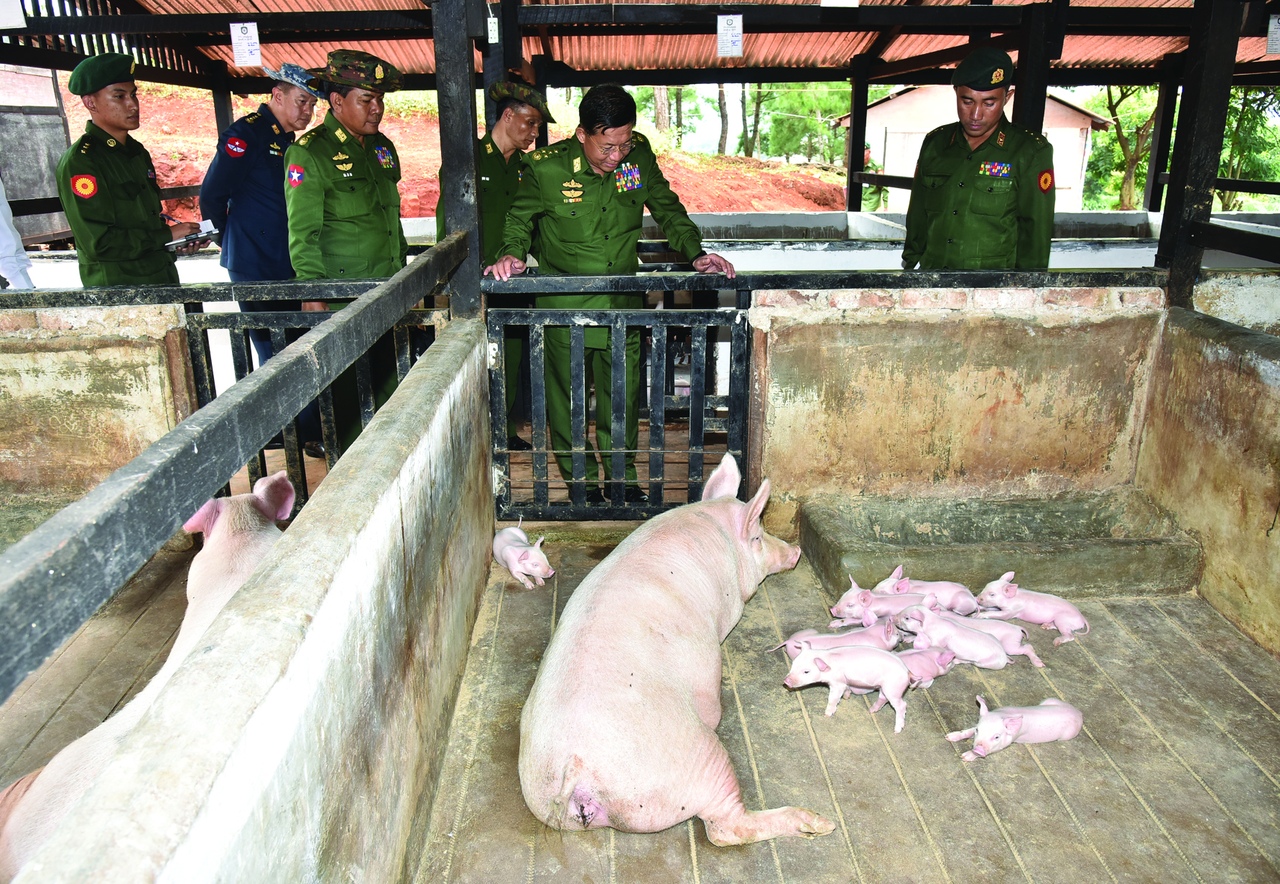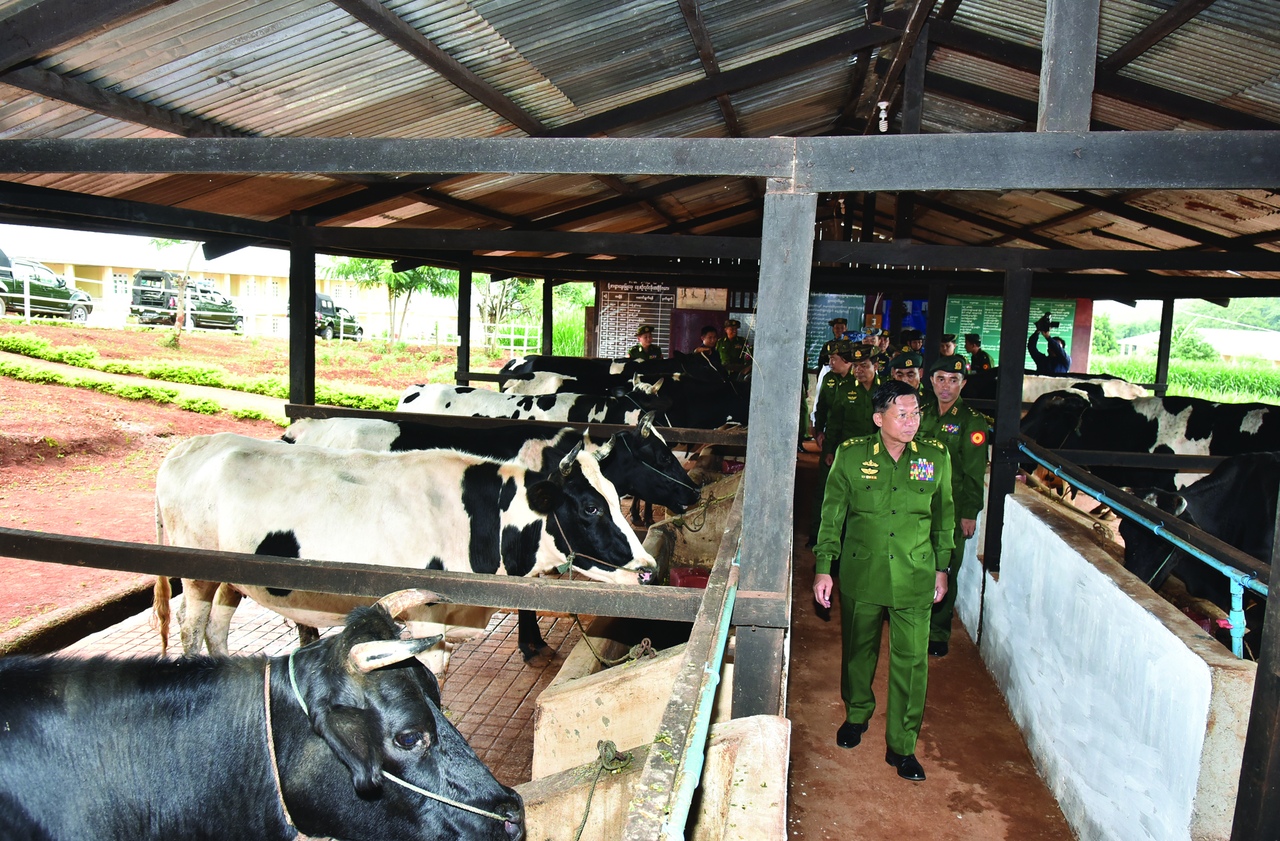 Afterwards, the Senior General and party inspected cultivation of seasonal crop plantation and crops in the green houses, breeding of DYL pigs and dairy cows in the livestock breeding farms, and breeding of broilers and layers in the compound of the institute. After hearing the reports presented by officials, the Senior General attended to the needs.