Nay Pyi Taw, September 14
Commander-in-Chief of Defence Services Senior General Min Aung Hlaing, accompanied by Commander-in-Chief (Navy) Admiral Tin Aung San, Commander-in-Chief (Air)General Maung Maung Kyaw, senior military officers of the Office of the Commander-in-Chief (Army), Commander of Eastern Command Maj-Gen Lin Aung, Shan State Commissioner U Soe Soe Zaw and officials,met with potato farmers at Bawnin villagetract in Heho town, Kalaw Township, this evening.
First, Quartermaster-General Lt-Gen Nyo Saw and Commander Maj-Gen Lin Aung reported on potato cultivation and regional production. Then, head of state Agriculture Department U Tin Oo Kyaing, U Nyi Nyi Aung of plant propagation section of Kalaw Township Agriculture Department, the chairman of Heho potato farmers association and local potato farmers presented individual reports on potato farming in the region, requirement of quality strains and difficulties faced in distributing potato in the market in a cordial and frank atmosphere.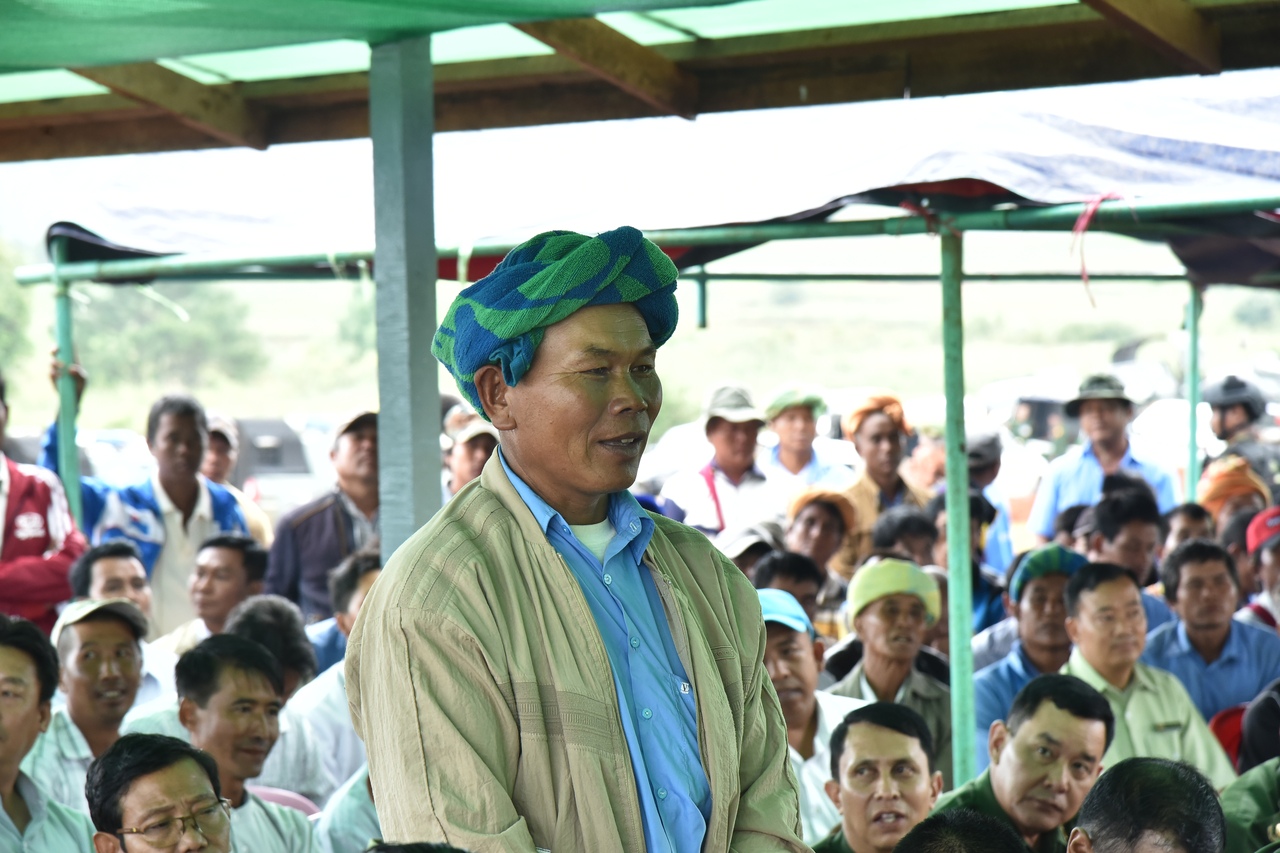 In response, Senior General Min Aung Hlaing said the visit is to study the possibilities of adding potato in the daily food rations of Tatmadaw members. Myanmar has grown potato since the past years. Records show that the country exported potato in the past. It will be more beneficial if marketable potato can be grown. Quality strains, correct cultivation system, good soil and adequate water supply are required in agriculture. Strains that are suitable with the local climate and marketable should be chosen. According to farmers, about 1,000 viss of potato is required as seed corn to grow one acre of potato. If more potato can be grown in an acre, the yield will increase.
The Senior General continued to say that natural fertilizers should be used instead of chemical agent for the effective land use.Conducting of livestock breeding work can provide natural fertilizer. Local potato consumption rate is low when compared with foreign countries. It is believed that potato will become one of the country's main products if marketing and consumer awareness campaigns are launched. With the intention of exporting potato as in the past,farmers should grow the crop systematically.The Tatmadaw will provide assistance to the most possible degree. With the development of potato cultivation locals can practically develop the region in accord with the saying,which goes "We, the Shan, are unrivalled as we donate half the amount of our income."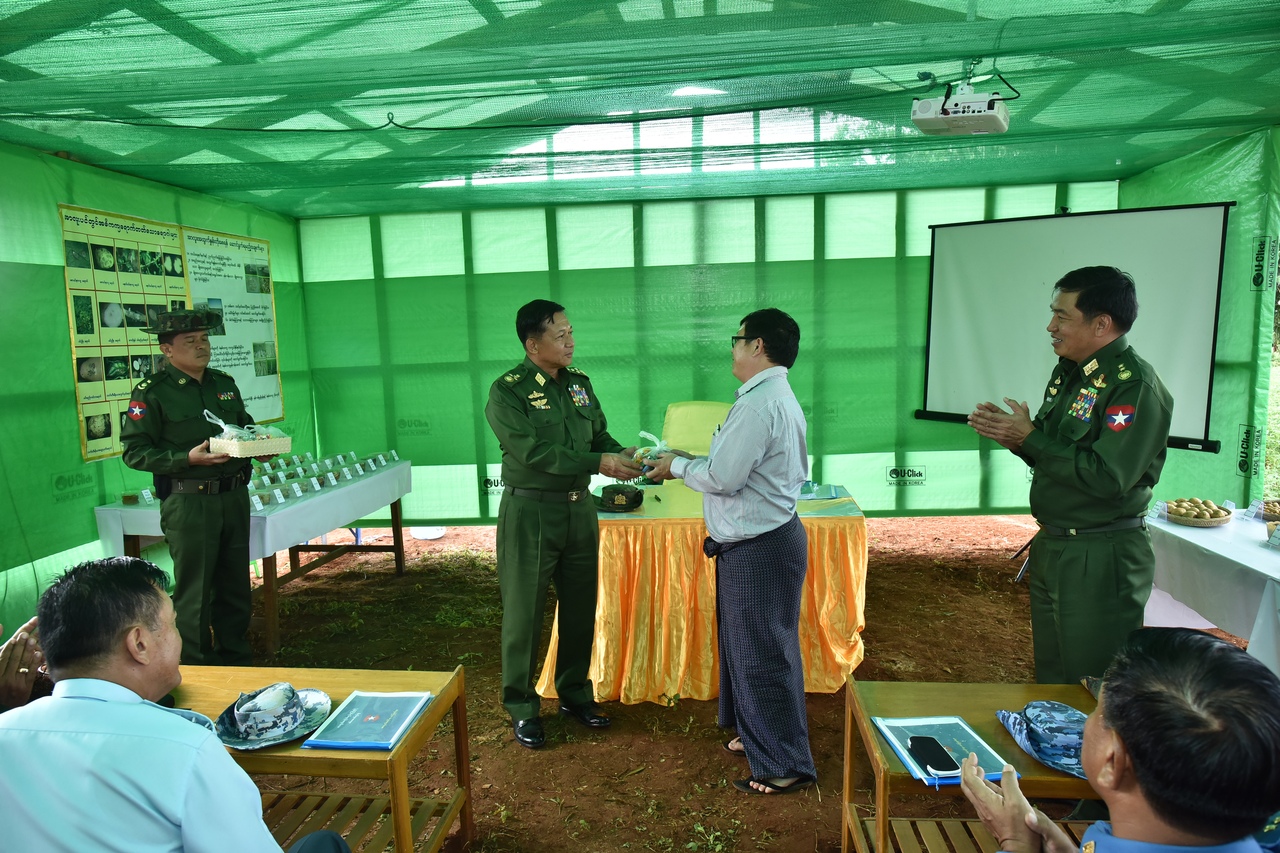 After observing the local potato, the Senior General presented gifts to the state commissioner, the head of state agriculture department and farmers attending the meeting and cordially conversed with them.