Nay Pyi Taw September 15
Leadership requires skills to win the trust and reliance of subordinates and enlist cooperation of all those subordinates.It is necessary to know the situation at lower levels in order to lead subordinates under correct leadership. As the saying that goes by "Ask if you have no idea and wash your hands if dirty," what one does not know must be asked and a correct decision can be made only if the true situation is known. For a person to become a good commandant,he must have fatherly and commandership spirits. He has to receive basic training and do practical things through chain of command, said Commander-in-Chief of Defence Services Senior General Min Aung Hlaing in meeting with senior officer instructors and senior officer trainees from the Command and General Staff College in Kalaw Station this morning.
Also present at the meeting were Commander-in-Chief (Navy) Admiral Tin Aung San, Commander-in-Chief (Air) General Maung Maung Kyaw, senior military officers from the Office of the Commander-in-Chief(Army), Commander of Eastern Command Maj- Gen Lin Aung, the commandant of the Command and General Staff College, senior officer instructors and senior officer trainees.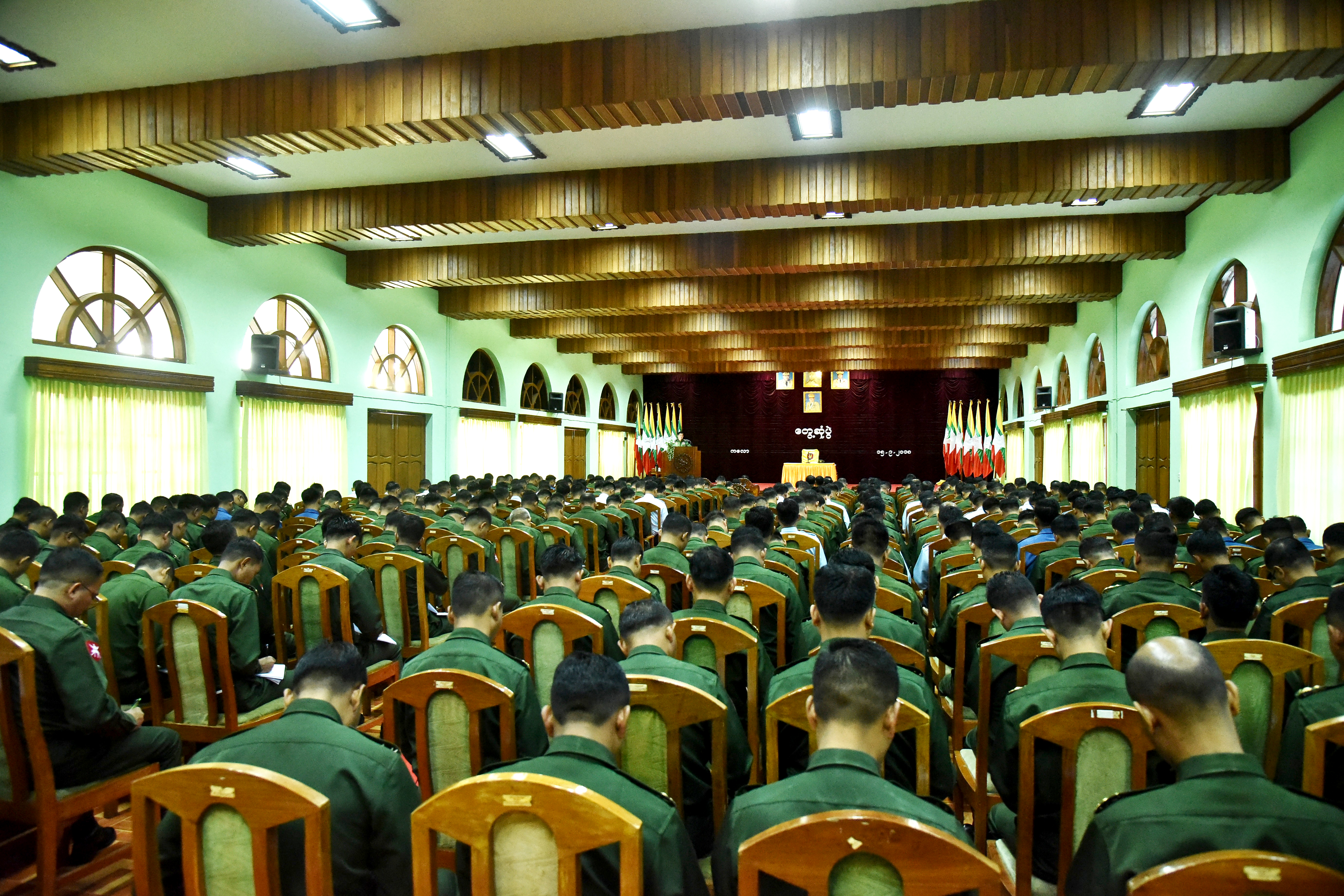 The Senior General continued to say that a qualified commander must be equipped with basic health needs in order to perform his duties at any time. Commanders always take care of his health and need to abstain from tobacco consumption,betel chewing and alcohol drinking. In addition, they themselves need to be careful about their accommodation, eating and dress suited to them and to supervise other lower ranks.