Nay Pyi Taw September 25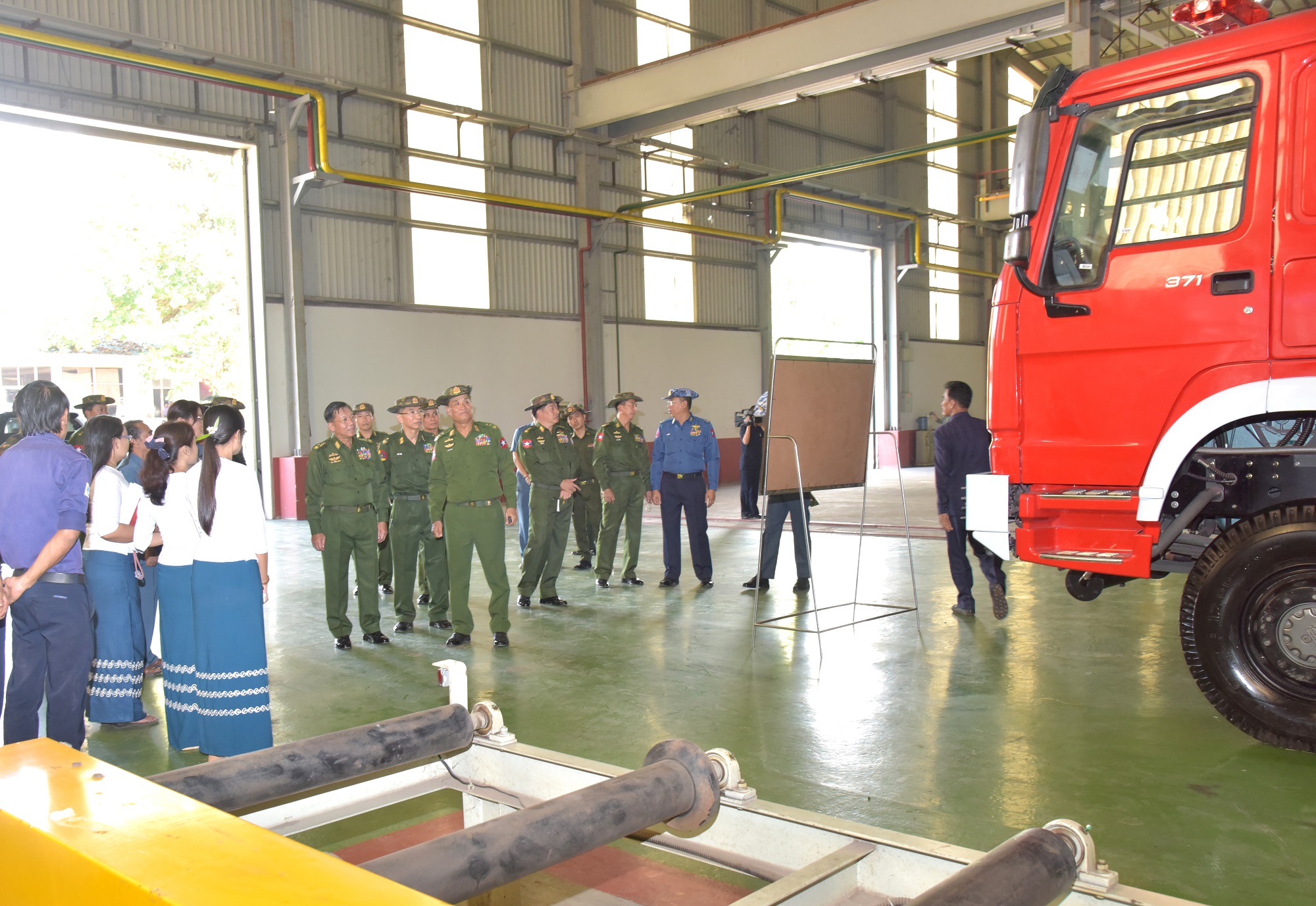 The factory terminated car production for various reasons. But now it has resumed its work of producing cars which are required by the Tatmadaw and is striving to support the country in a way. The cost of a locally produced car is much lesser than that of an exported car. So, technological skill must be applied subject-wise to produce quality cars and parts. Moreover, technological skill must be relayed. The factory will be able to produce vehicles with prestige, said Commander-in-Chief of Defence Services Senior General Min Aung Hlaing at his meeting with staff of the Defence Services Heavy Industry (Yangon).
The Senior General, accompanied by senior military officers of the Office of the Commander-in-Chief, Commander of Yangon Command Maj-Gen Thet Pon and officials,inspected the industry this morning.
At the meeting hall of the factory, the Senior General heard a report on production of fire engines and vehicles for general use and bolts and nuts. In response, the Senior General spoke of the need to produce quality cars at reasonable prices and to run the factory at its full capacity, and looked into the requirements.
The Senior General and party then looked around the factory, inspecting, the assembling of fire engines and general-use cars and production of bolts and nuts. The Senior General also fulfilled the requirements.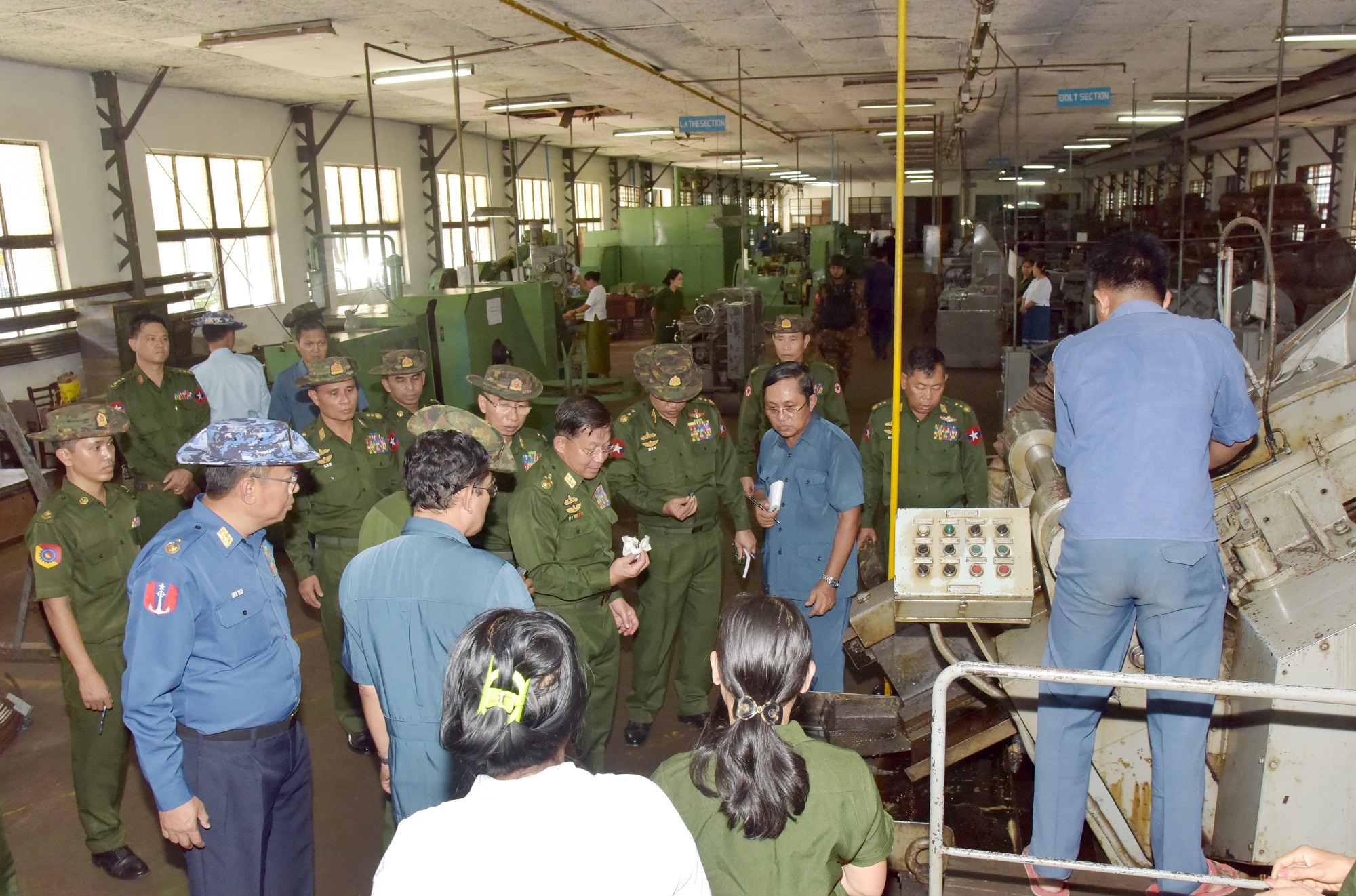 After the meeting, the Senior General presented cash awards for the staff. The factory is producing 6×6 fire engines, 4×2 water tank trucks and 4×2 boxers and bolts and nuts. Plans are underway to produce 4×4 fire engines.