Nay Pyi Taw February 27
Commander-in-Chief of Defence Services Senior General Min Aung Hlaing,accompanied by Commander-in-Chief(Navy) Admiral Tin Aung San, Commander-in-Chief (Air) General Maung Maung Kyaw, senior military officers of the Office of the Commander-in-Chief (Army) and officials, inspected a Tatmadaw heavy industry in Magway Station this afternoon.
At the meeting hall of the industry, an official presented a report on the history of the industry and manufacturing of gears,related parts and gear boxes for cars. The Senior General looked into the requirements after asking further information.
The Senior General and party inspected TATA Trucks, produced by the industry the Truck Assembly Lines and assembling of gear boxes for City Buses and INNLAY Jeeps. The Senior General also fulfilled the requirements presented by officials.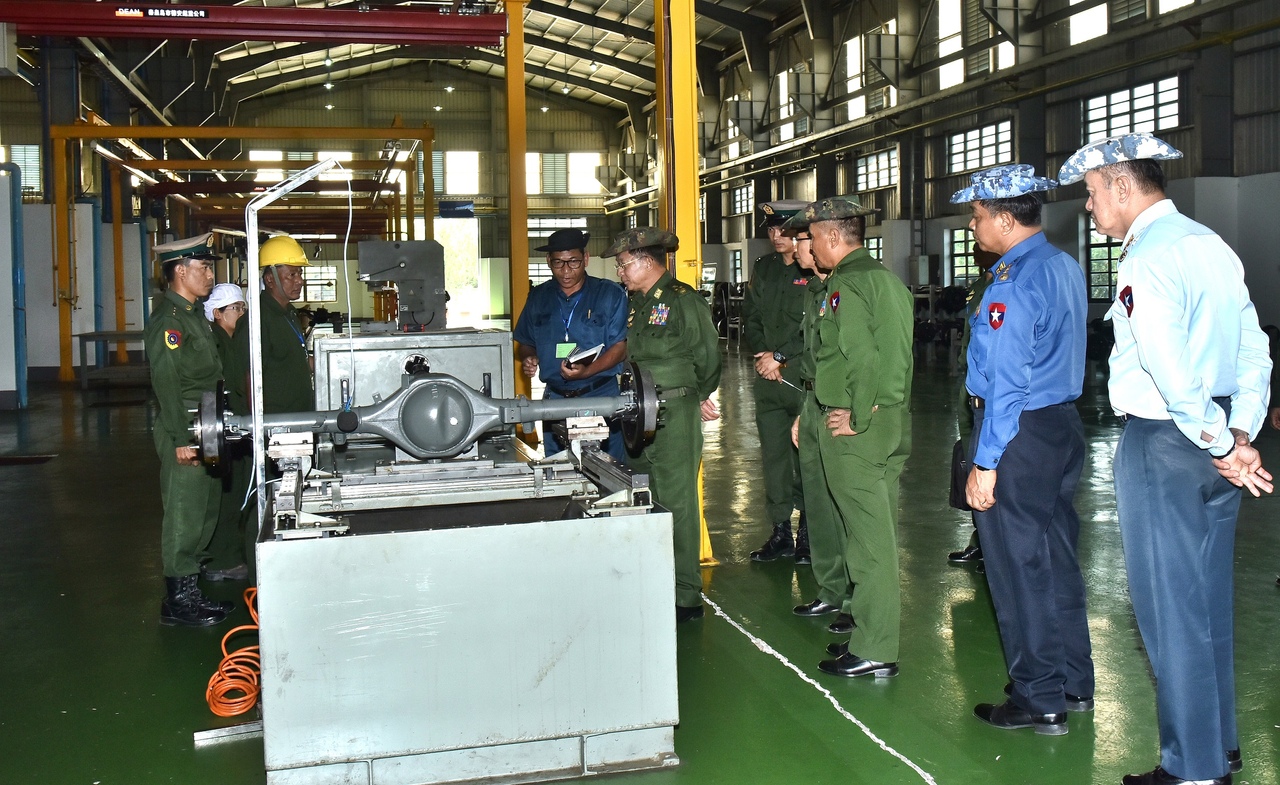 Next, the Senior General gave necessary instructions to the employees of the factory.After hearing the reports presented by the employees of the factory, he attended to the needs. Then, the Senior General presented cash rewards to the employees for manufacturing of gear boxes to be installed at INNLAY Jeep.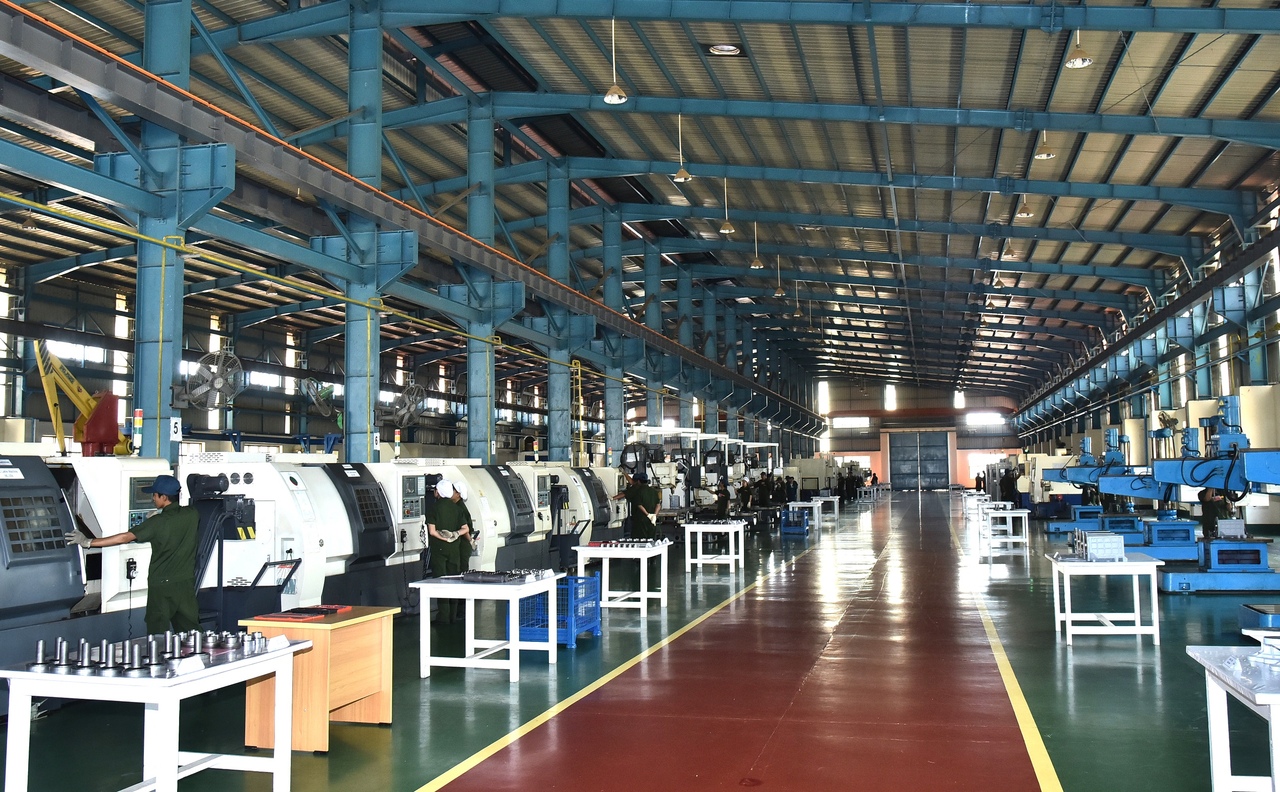 Afterwards, the Senior General and party arrived at the Tatmadaw Heavy Industry in Myingyan Station. At the meeting hall,a responsible person presented reports on progress of manufacturing the axles for Light Truck, Heavy Duty Truck and INNLAY Jeep.After hearing the reports, the Senior General gave necessary instructions and attended to the needs.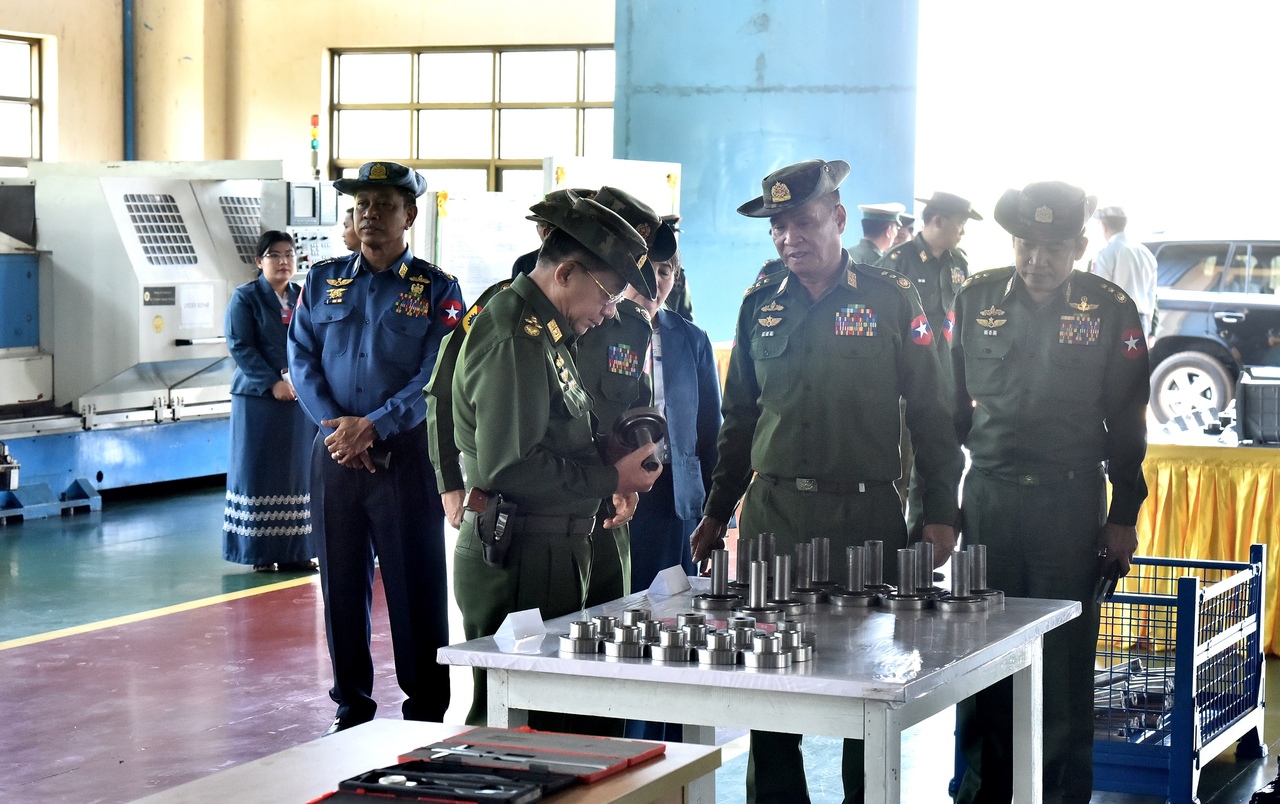 Afterwards, the Senior General and party viewed round the assembling of axles for the vehicles at the industry where they were explained by officials concerned. Then,the Senior General met factory staff. After asking the requirements of the employees,the Senior General attended to the needs and presented cash rewards to the employees for the manufacturing of axles for INNLAY Jeep.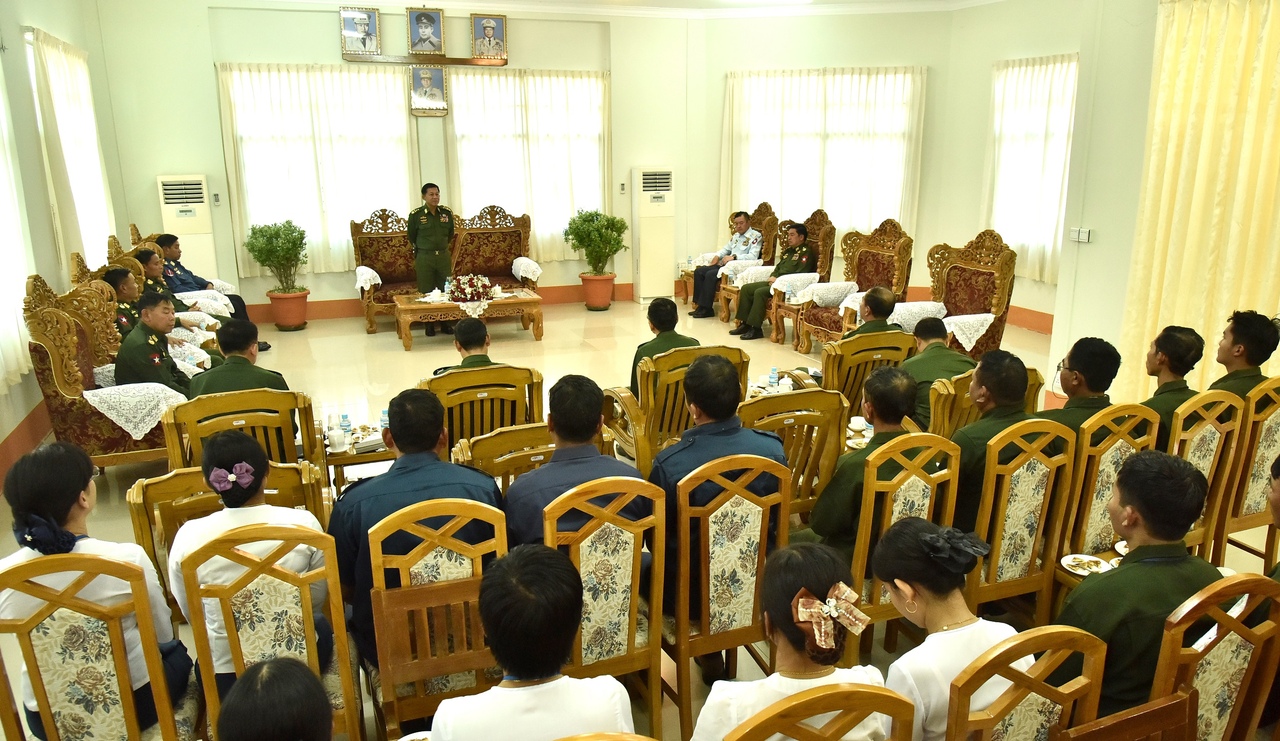 In meeting with service personnel from the industry, the Senior General said that the Tatmadaw took over the industries which halted operations due to various reasons and is making preparations to resume production of automobiles, machine parts, gear boxes and axles. The Tatmadaw manufactures automobiles with own designs. As a large number of passenger buses and worksite vehicles are imported, efforts are being made to manufacture quality automobiles in order to meet the domestic demand of vehicles and ensure substitution of import products. At present, production of automobiles and related parts started, and plans are underway to continue manufacturing of small automobiles which will save fuel consumption with lesser horse power, safety and weather resilience in order to solve the traffic congestion. The Senior General stressed the need to strive for operating of industries at full capacity.Those discharging duty at the industries have learnt technologies of automobile production abroad. They need to uplift prestige of their industries by manufacturing automobiles and quality related parts of automobiles.Production of quality products will uplift the prestige of industries. Moreover, the Senior General urged them to discharge duty in unison with family spirit while abiding by the worksite disciplines.