Nay Pyi Taw March 8
Commander-in-Chief of Defence Services Senior General Min Aung Hlaing, who attended the 16th ASEAN Chiefs of Defence Forces Meeting (16th ACDFM), accompanied by his wife Daw Kyu Kyu Hla, and Lt-Gen Soe Htut and senior military officers from the Office of the Commander-in-Chief (Army),Myanmar Military Attaché (Army, Navy and Air) Brig-Gen Khin Zaw and officials,visited Nongnooch Garden in Pattaya on the evening of March 7.
On arrival at the garden, the Senior General and party were welcomed by officials, who conducted them around the park decorated with flowers and earthen pots, the car showroom, the Dinosaur Valley and the rare plant species garden in it.
The Nongnooch Garden was established in 1950 as a tropical garden where fruit trees and orchids were grown. After being added with Thai traditional homes, a conference hall, reception halls, a swimming pool, and messing halls to attract local and foreign visitors, it was opened as a garden in 1980. At present, the garden hosts Thai traditional culture fairs and elephant shows. It is world's fourth level botanical garden which has collected about 20,000 plant species. It also displays replica gardens like the Gardens of Versailles and gardens in other significant places. In the garden displayed with animal statues, about 10,000 foreign tourists and Thais visit the garden every day.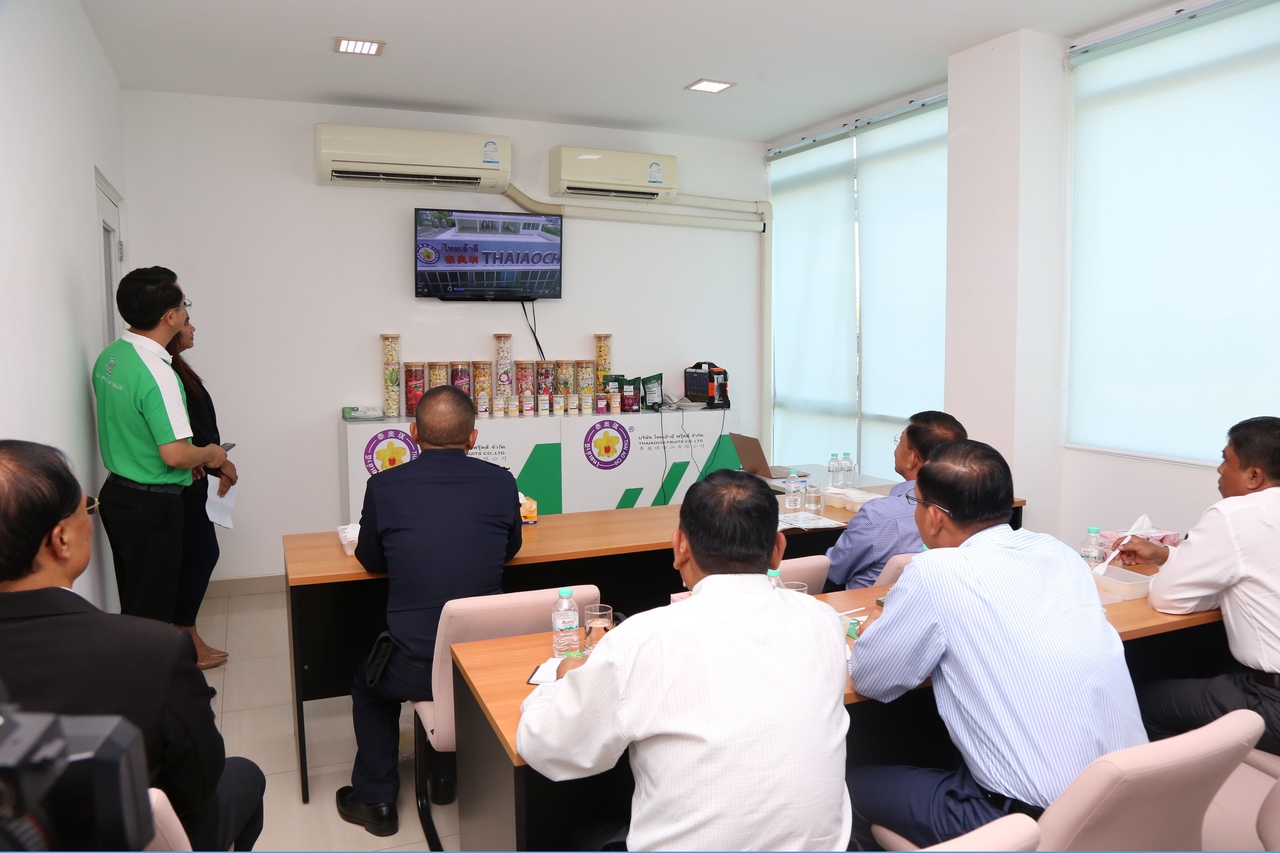 The Senior General and party visited 3 Seasons Fruit Factory in Yayaung Province in the afternoon. They were welcomed by factory officials and at the meeting hall, the factor manager briefed them on production of dried fruits and fruit powder through video presentation. The Senior General raised questions and expressed thanks for his visit to the factory saying that Thai investors are invited to Myanmar, which is also an agricultural country. Thailand's fruits are genetically modified to ensure production in all seasons. Myanmar needs to get raw fruits in all seasons if it wants to build a dried fruit factory.
The Senior General and party viewed production process in the factory where they were conducted round by the factory manager. 3 Seasons Fruit Factory dry fruits such as mango, jackfruit, mangosteen, banana, durian and pineapple and crush them into powder without disappearance of original aroma with the use of modern technology.The factory produces about 300 tons of dried fruits yearly for export.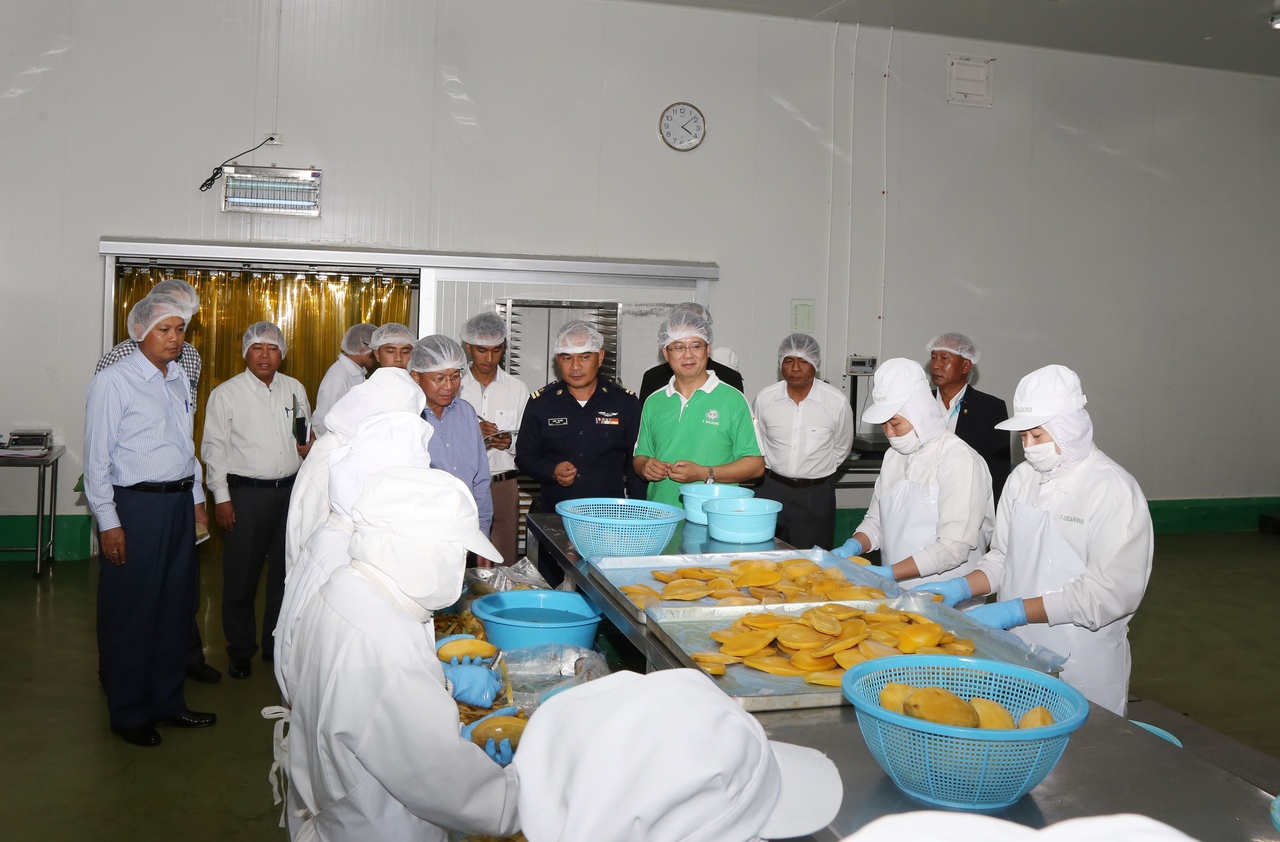 On arrival at the canned fruit factory of Siam Agro-Food Industry Public Co Ltd(SAICO), the factory owner, who is chair of shipping export association of Thai products, explained production of canned fruits to the Senior General and party at the meeting hall and presented a documentary video on functions of the factory. After asking about things he wanted to know, the Senior General discussed it would be the best to manufacture chemical free foodstuff products with the use of organic crops. He expressed his hope for manufacturing products with the use of organic crops if they cooperate with businesses of Myanmar.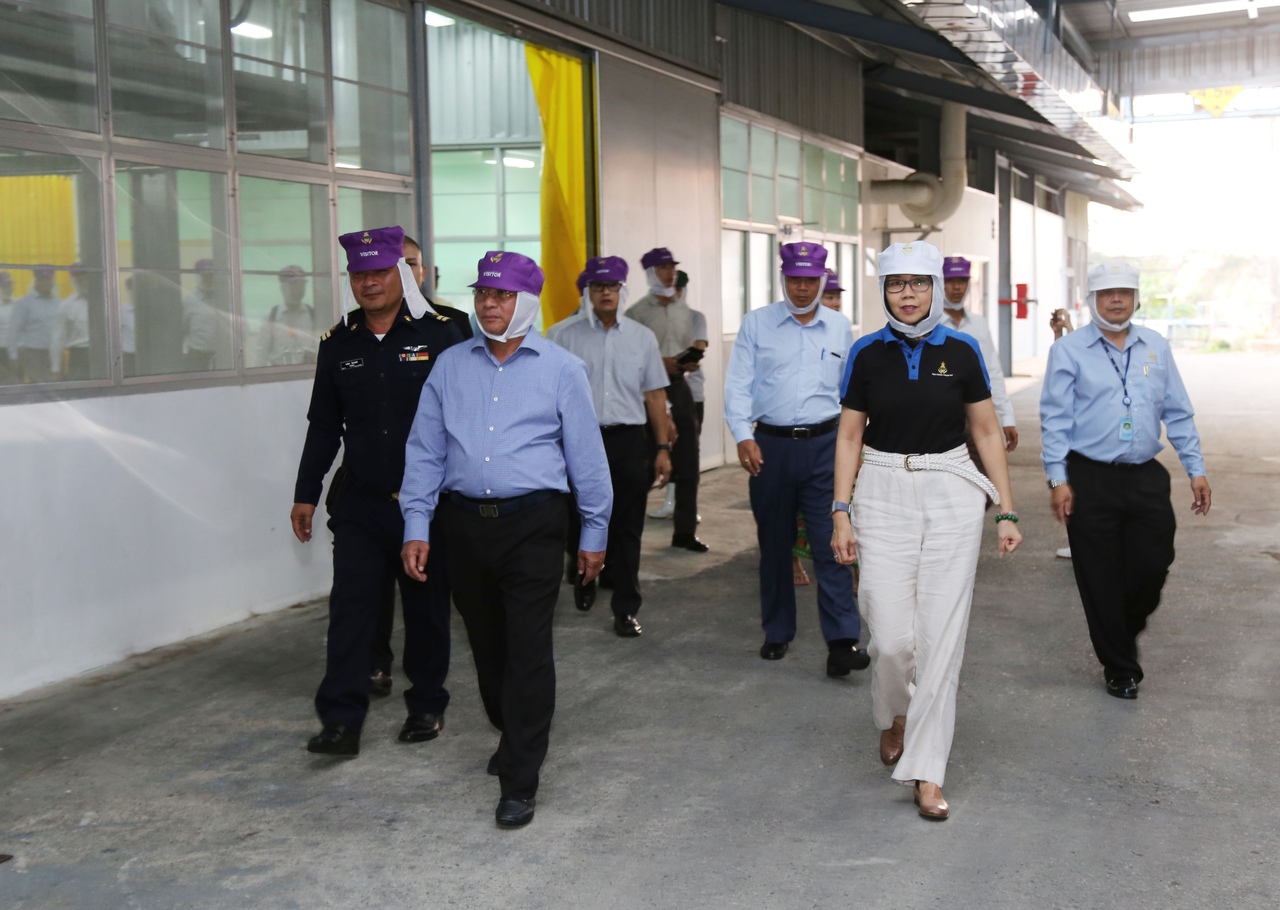 The Senior General and party viewed round production process of canned mango and banana in the factory where the owner of factory conducted them round the production site. SAICO canned fruit factory mainly produces canned pineapple and banana and exports them to foreign countries. The factory uses 150,000 tons of raw materials per year for production of fi nished products with the strength of some 1,000 workers. The finished products are mainly being exported to the United States of America and Europe. The company operates two factories in Thailand by taking various kinds of crops as raw materials from more than 28,000 acres of farms.