NAY PYI TAW April 9
Commander-in-Chief of Defence Services Senior General Min Aung Hlaing currently in Beijing, the People's Republic of China,on a goodwill visit along with Lt-Gen Than Tun Oo and senior military officers from the Office of the Commander-in-Chief (Army),Myanmar Ambassador to China U Thit Lin Ohn and Myanmar Military Attaché (Army,Navy and Air) Brig-Gen Tint Hsan, paid homage to the Buddha Tooth Relic in Ling Guang Si Temple this morning.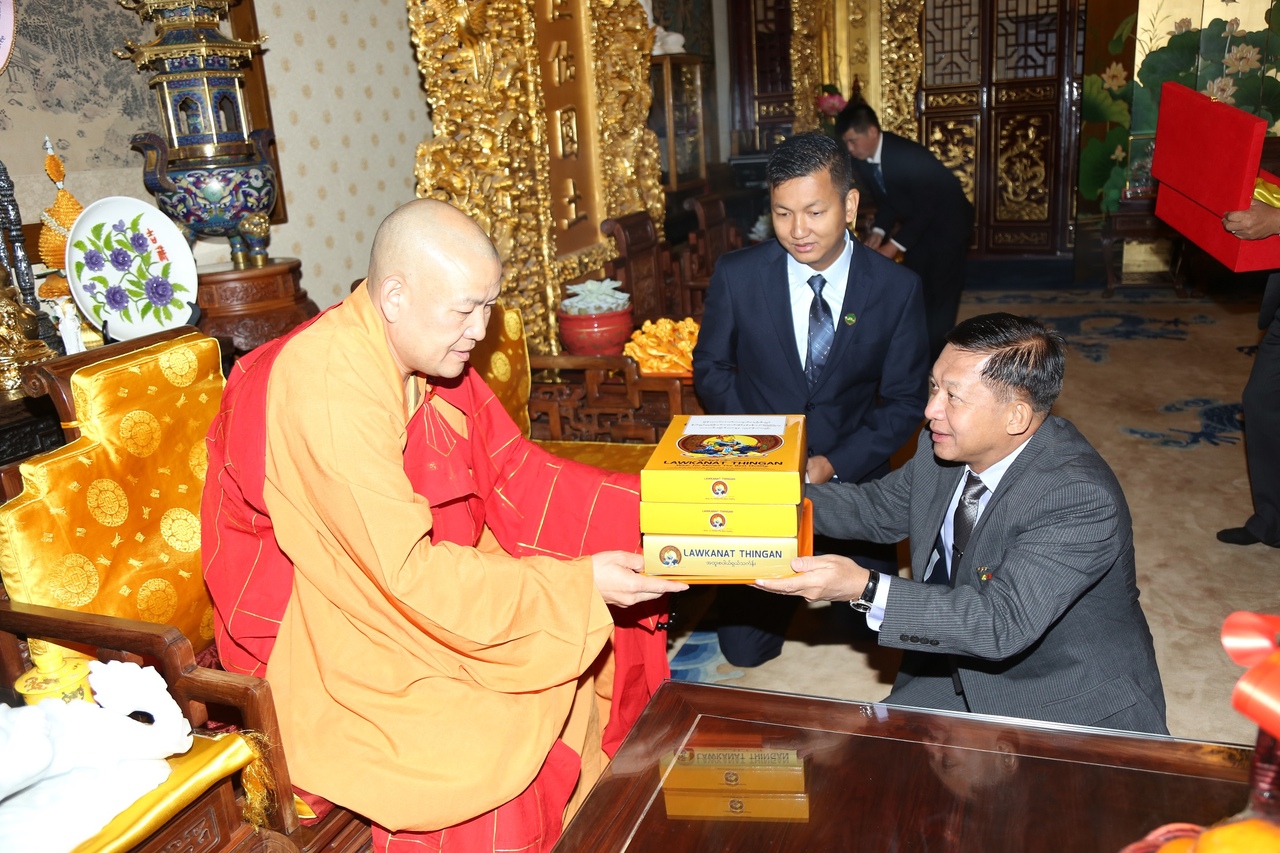 First, the Senior General and party arrived at Ling Guang Si Temple and paid homage to Abbot Chang Zang. The abbot explained Buddhist missionary works and the Senior General supplicated on assistance to be rendered. Next, the abbot prayed for deeper friendship between Myanmar and China and presented a Buddha statue to the Senior General as a Dhamma gift.The Senior General offered a jade Buddha statue, alms and cash donations to the abbot.
The Senior General went round the Buddha Tooth Relic Pagoda clockwise. He then offered flowers, water, meal and fruit and paid homage to the Tooth Relic and made cash donations for the temple.
The Buddha Tooth Relic is situated at the foot of Beijing's western hills. It is one of the two tooth relics left after Buddha passed away. The octagonal Buddha Tooth Relic Stupa is up to 51 meters high and has thirteen layers. The Buddha Tooth Relic is now preserved in a one-meter-high pure gold pagoda inside. The ground floor serving as a monument room is embedded with stone inscriptions and scriptures. The other six stories are used to preserve classic Buddhist scriptures from the Han, Tibtan, Mongolian, Dai and other nationalities.