Nay Pyi Taw, December 27
Commander-in-Chief of Defence Services Senior General Min Aung Hlaing, accompanied by Commander-in-Chief (Navy) Admiral Tin Aung San, Commander-in-Chief (Air) General Maung Maung Kyaw, senior military officers from the Office of the Commander-inChief (Army) and the commander of Yangon Command, inspected Tatmadaw Textile Factory (Thamaing) in Hline Township of Yangon Region this afternoon.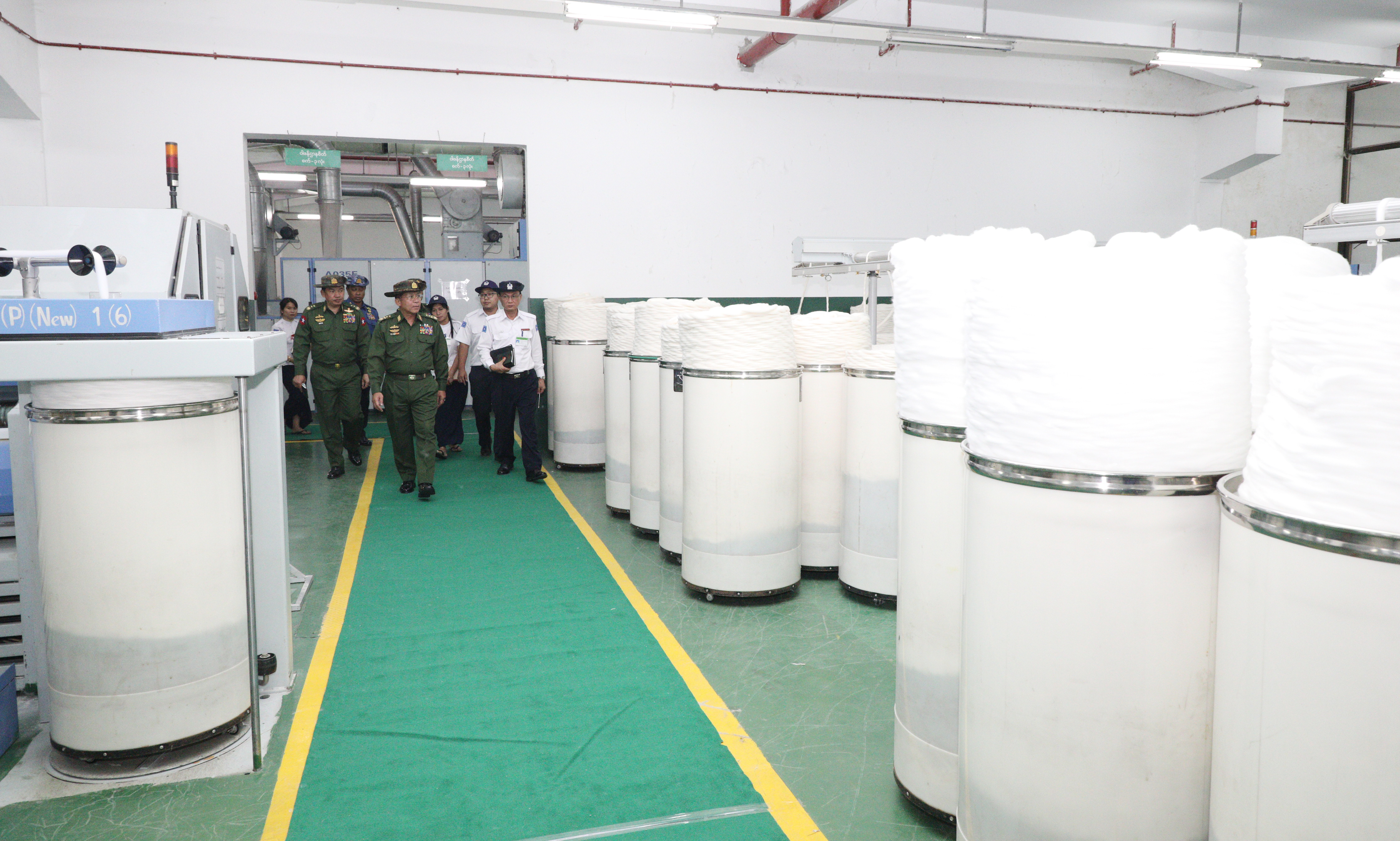 At the meeting hall of the factory, the Senior General heard reports on organizational setup of  the factory, installation of machines, progress of production, welfare tasks for factory workers, and systematic measures of buildings, water and electricity presented by the factory manager.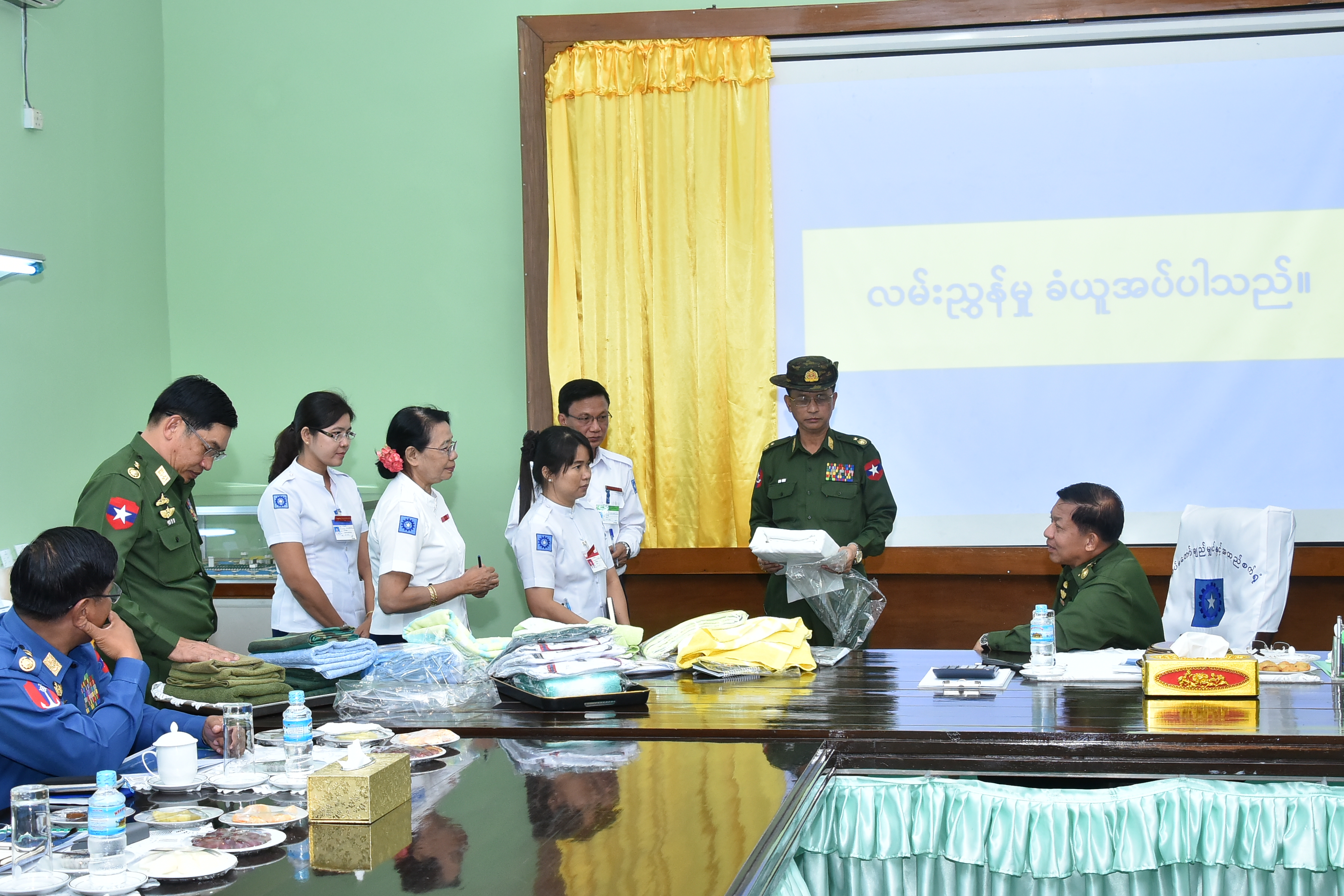 After hearing the reports, the Senior General stressed the need to operate machines of the factory at full capacity. Likewise, workers need to make full strengths in production. They need to manage production of products to be able to compete with other products in quality and prices in the market. Meanwhile, those from distribution section must arrange plans to meet demand of domestic market. If the factory reduces use of import goods, its products will contribute to State economy. That is why it needs to manufacture the quality products so as to compete with importedclothes. The Senior General urged officials to continuously turn out textile, dyeing, mechanical and electrical technicians and experts, and if necessary, they should be sent abroad to make further studies.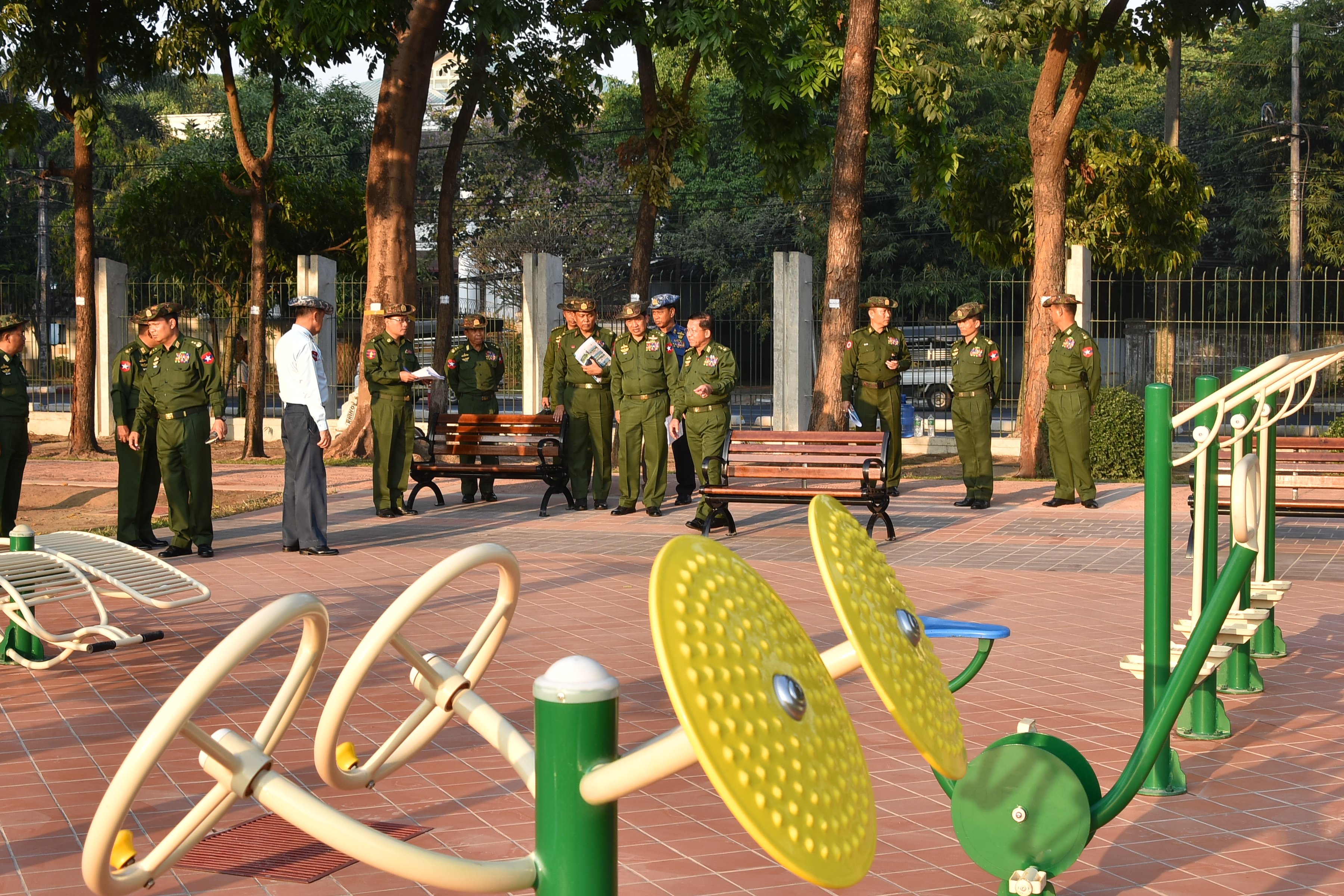 The Senior General and party viewed factory products on display and gave instructions on ensuring quality clothing by comparing them with other quality products from outside. The Senior General and party viewed production process in the factory and presented cash awards to the staff through the factory manager.
Tatmadaw Textile Factory (Thamaing) produces and sells various kinds of colourful clothes for personal use and marketable purposes such as women's clothes, children's clothes, bedsheets and shawls at affordable prices. The Senior General and party then visited the historic Resistance Park and inspected maintenance tasks. Later, the Senior General left instructions on keeping the archways, flowers and statues clean and tidy, proper drainage and systematic measures for the convenience of visitors.