Nay Pyi Taw April 30
Chairman of the State Administration Council Commander-in-Chief of Defence Services Senior General Min Aung Hlaing, accompanied by Council members General Maung Maung Kyaw and Lt-Gen Moe Myint Tun, Council Joint Secretary Lt-Gen Ye Win Oo, Commander-in-Chief (Navy) Admiral Moe Aung, senior military officers from the Office of the Commander-in-Chief,Commander of Yangon Command Maj-Gen Nyunt Win Swe and officials, inspected No 1 Oil Refinery (Thanlyin) of Myanmar Petrochemical Enterprise under the Ministry of Electricity and Energy in Thanlyin Township of Yangon Region this afternoon.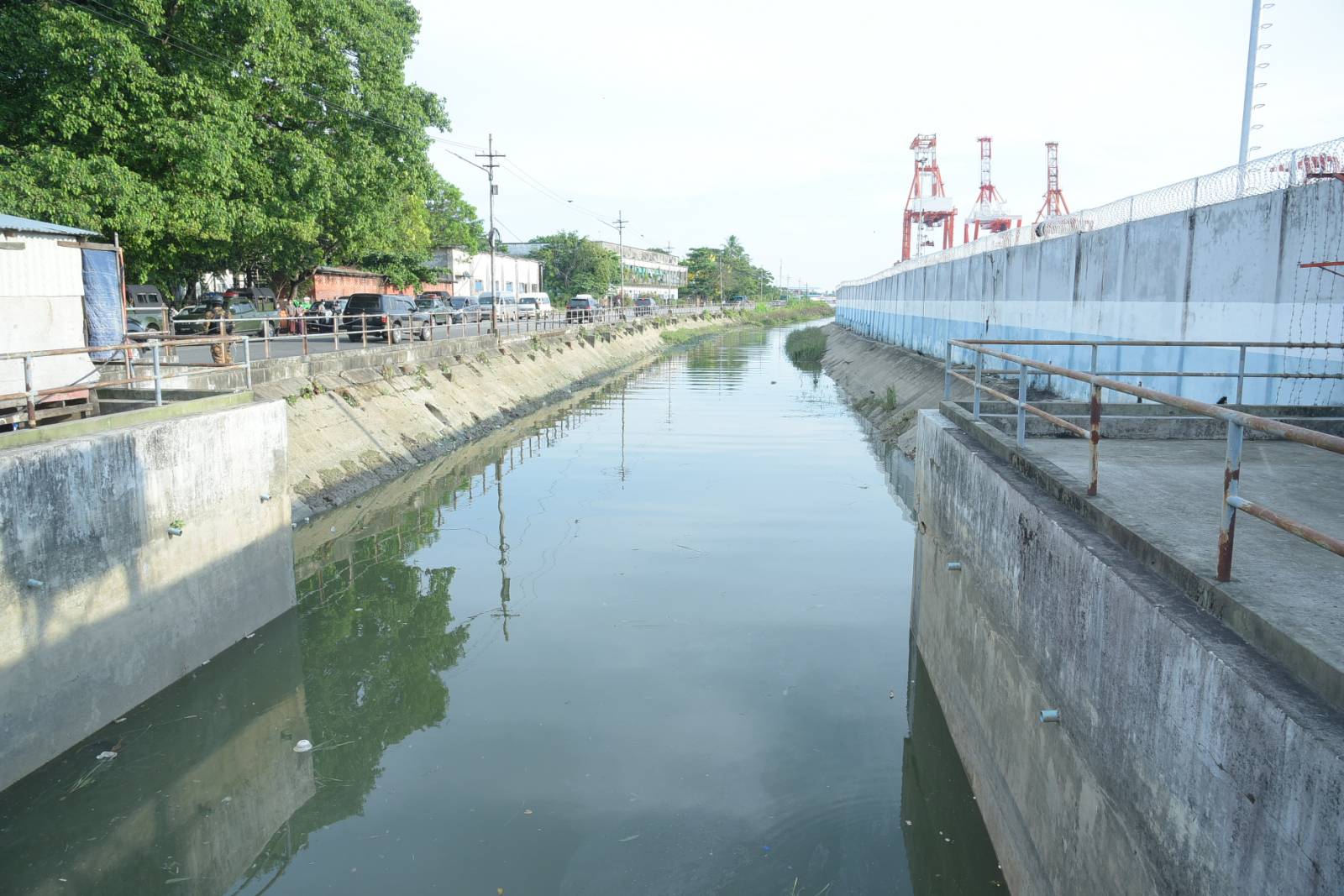 First, the Senior General and party were welcomed by Managing Director U Aung Myint of MPE, factory manager U Nyunt Wai and members.
At the hall of the factory, U Aung Myint reported to the Senior General on the brief history of the factory, facts about the factory, halting operation of the factory as of 2017 and future plan. The Senior General discussed still requirements of fuel at home and import of many tons of fuel abroad on a monthly basis, and plans to upgrade the transport route for the smooth import process.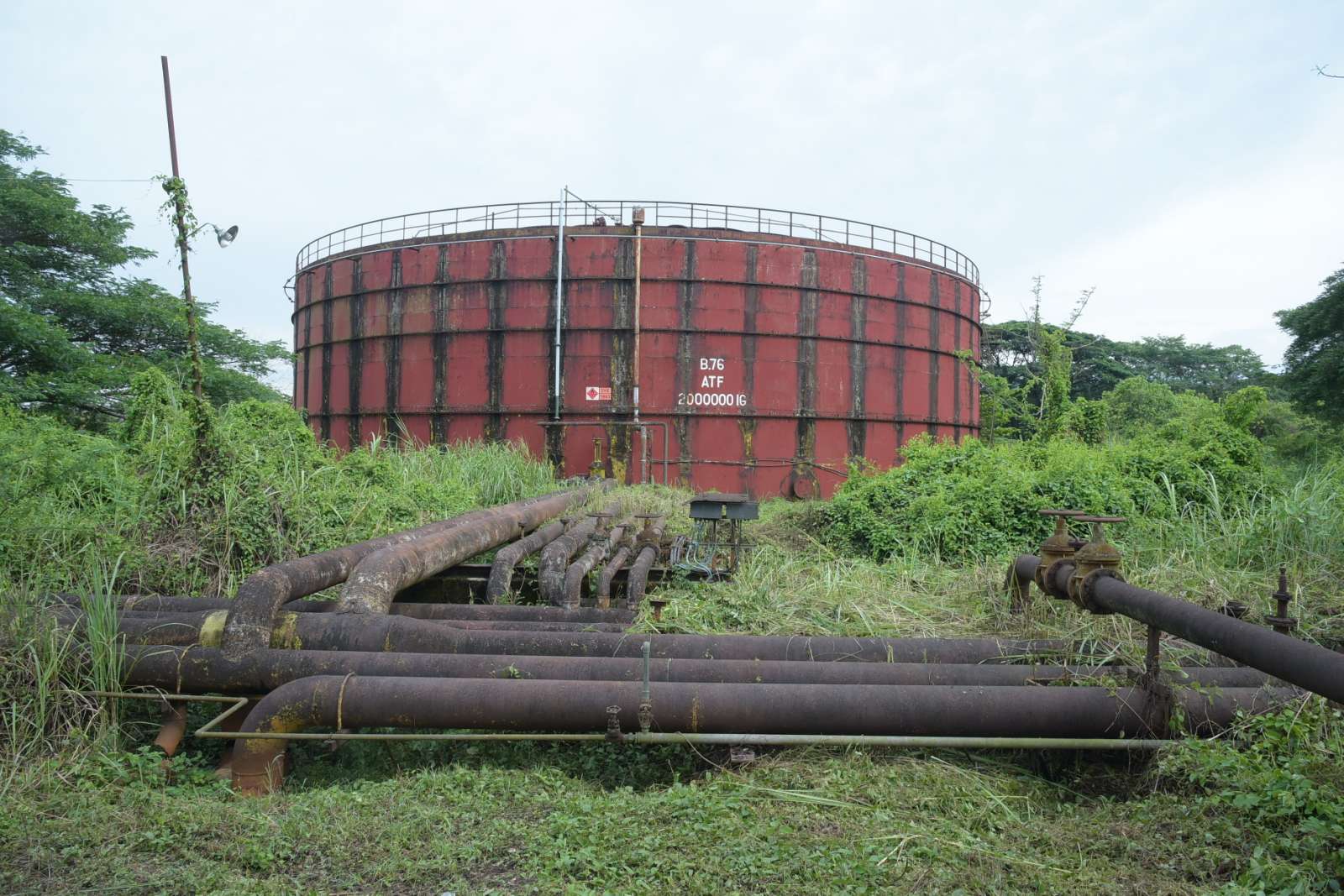 The Senior General and party inspected the oil tanks, jetty, canned lubricant factory and oil refineries in the factory compound. After hearing the reports of officials, the Senior General instructed them to strive for re-operating some factories so as to meet the domestic fuel demand on one hand and attended to the needs.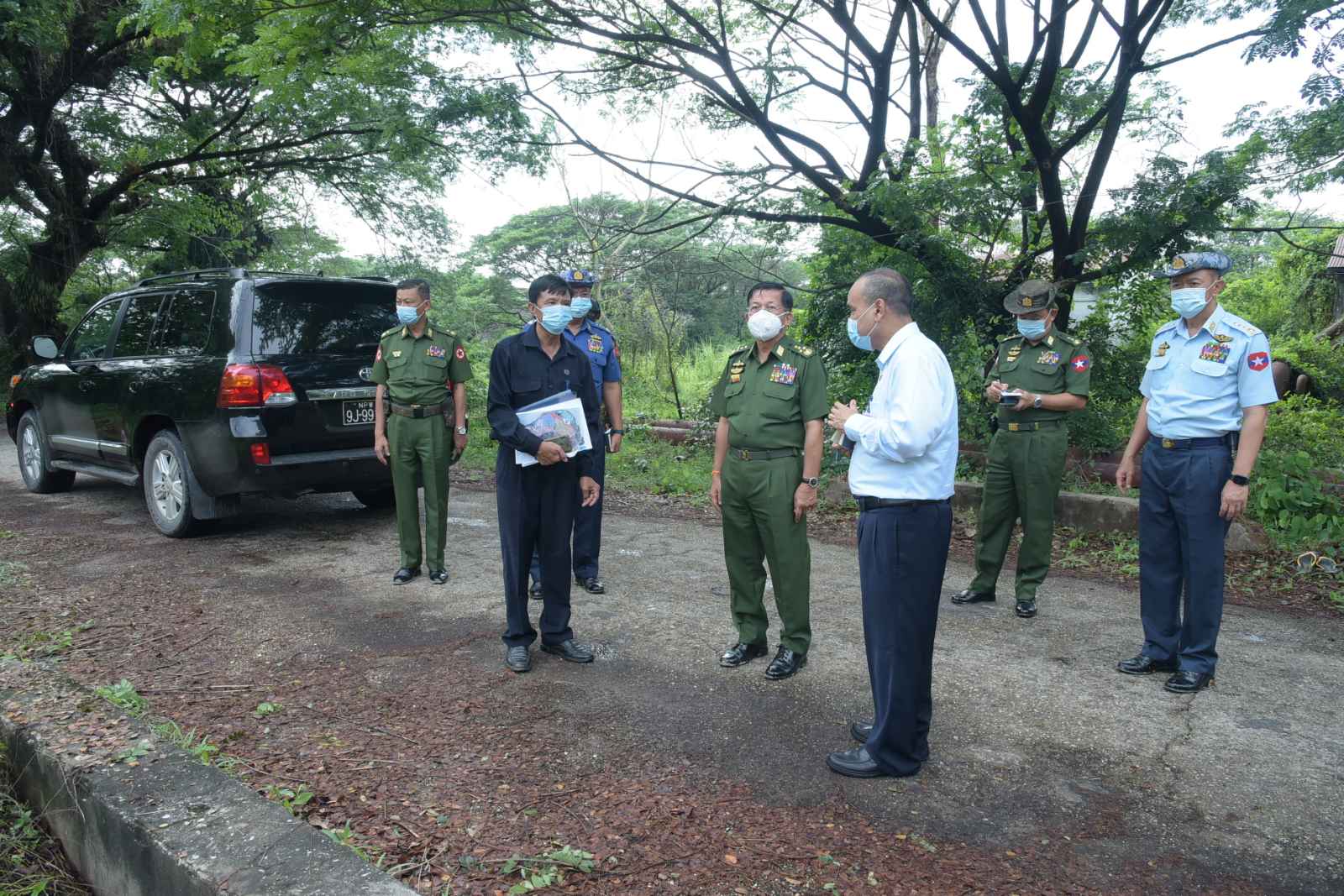 The Senior General and party visited the Immaculate Conception Catholic Church (Portugal Church) built in locally-called Yenangon near the refinery in 1749 AD and instructed officials to maintain the ancient building for long term existence.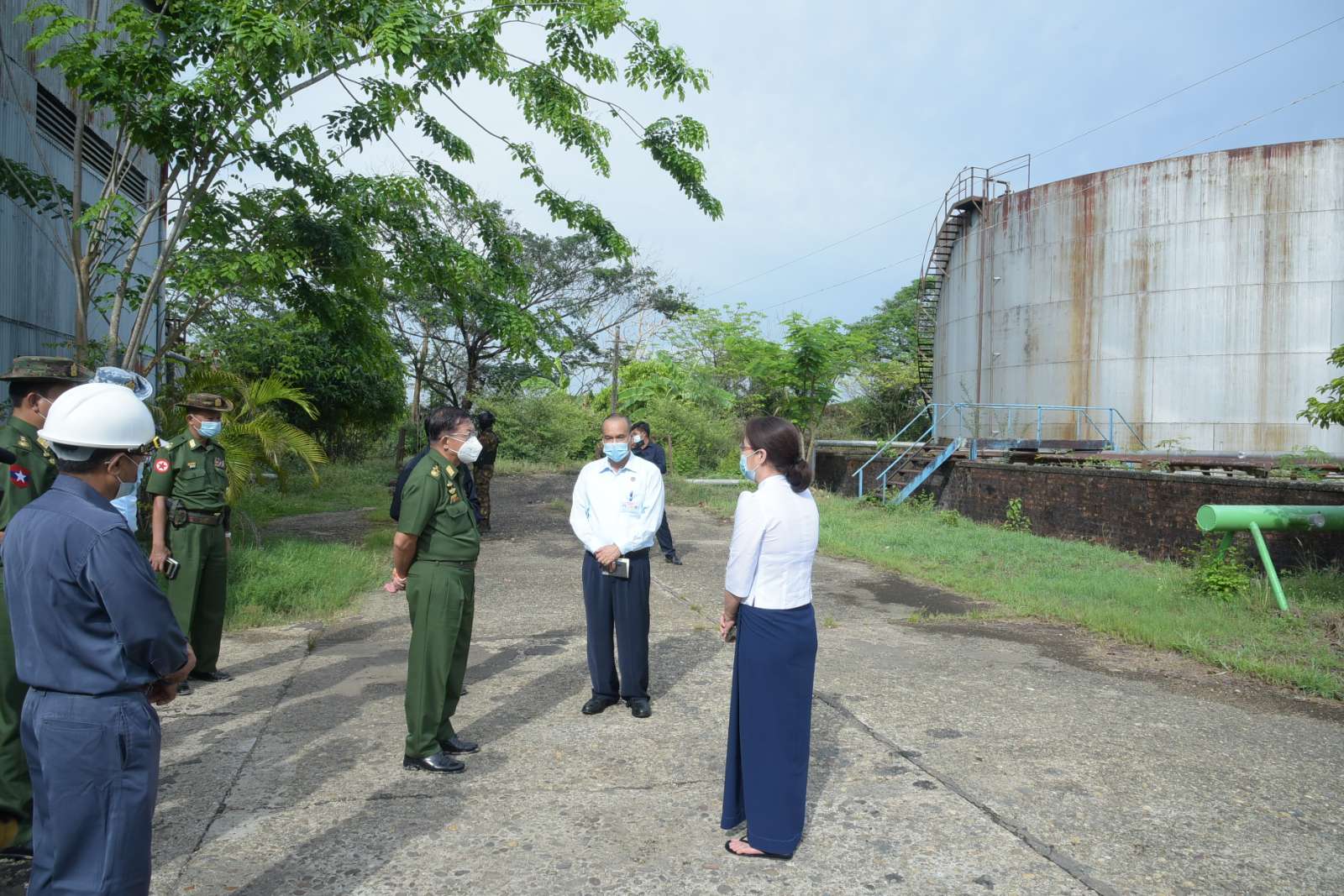 The Senior General met with members of Yangon Region Administration Council and departmental personnel at the office of the region council on 11 April and discussed regional development and needs of undertaking the prioritized tasks, which practically benefit the lives of the people, such as prevention of flooding and inundation in the city in monsoon, enforcement of traffic rules, sanitation and beatifying of the city, and sufficiency of water in the dry season. With regard to his guidance, the Senior General inspected progress of the tasks to mitigate flooding and inundation this monsoon implemented by the Yangon City Development Committee, this afternoon.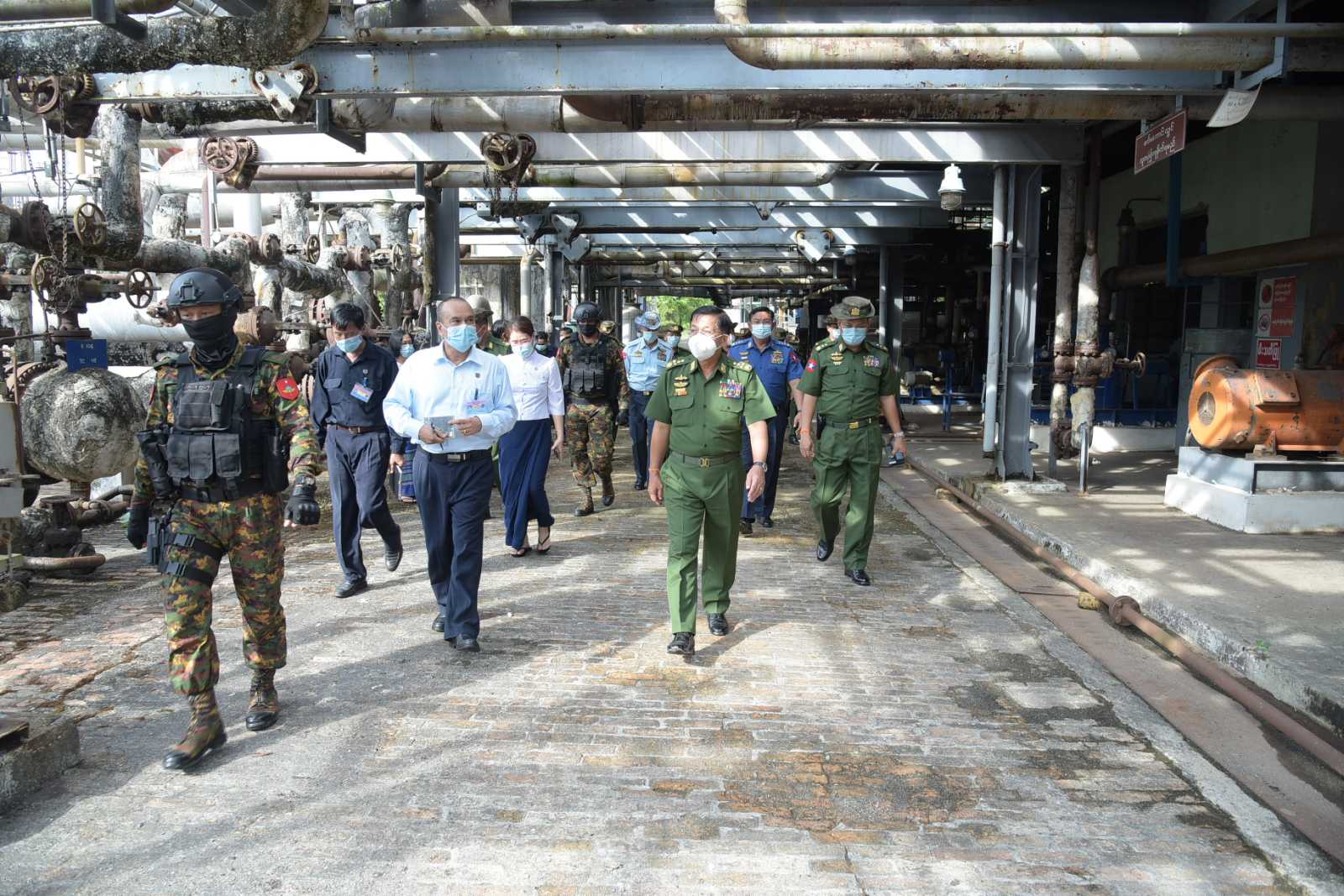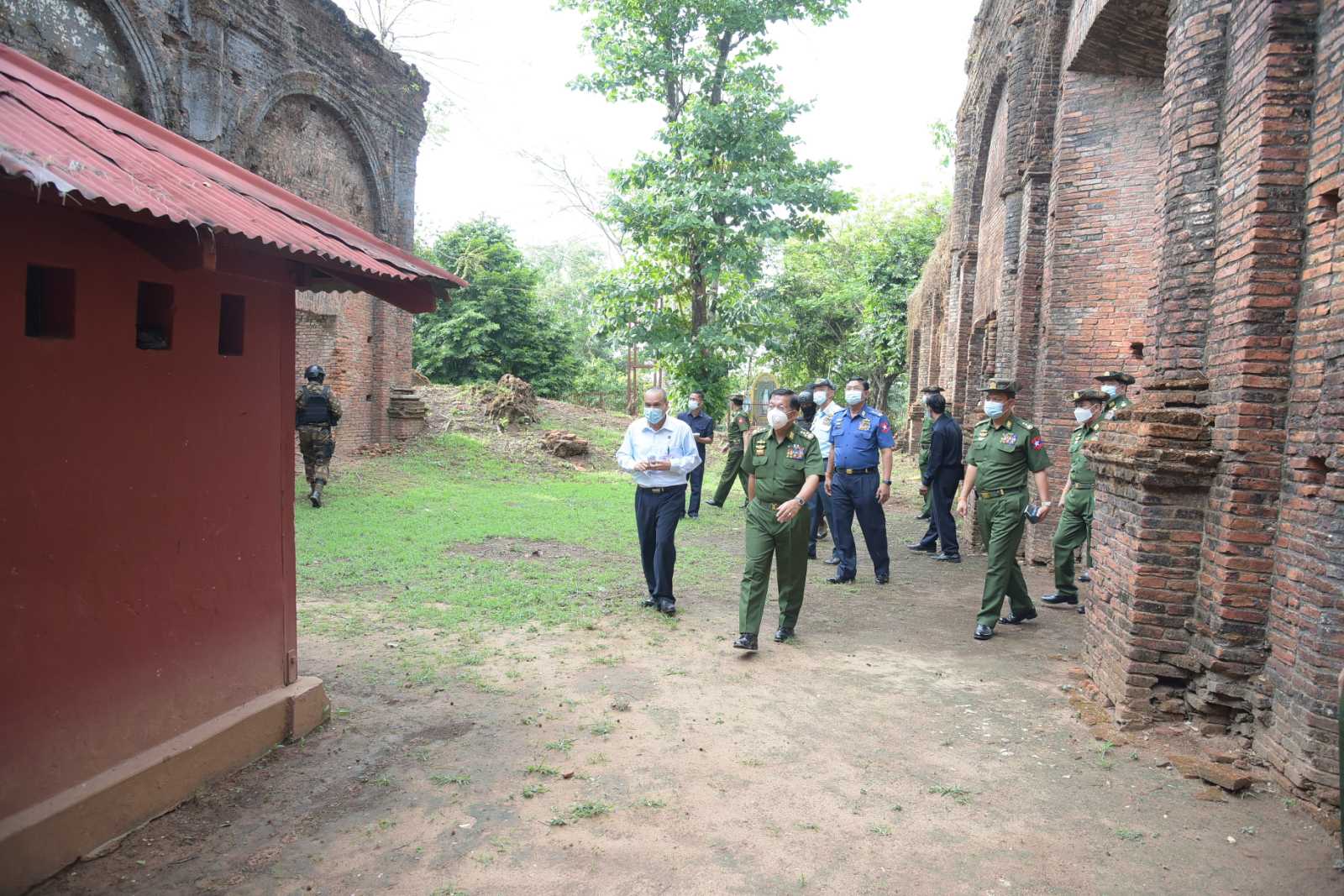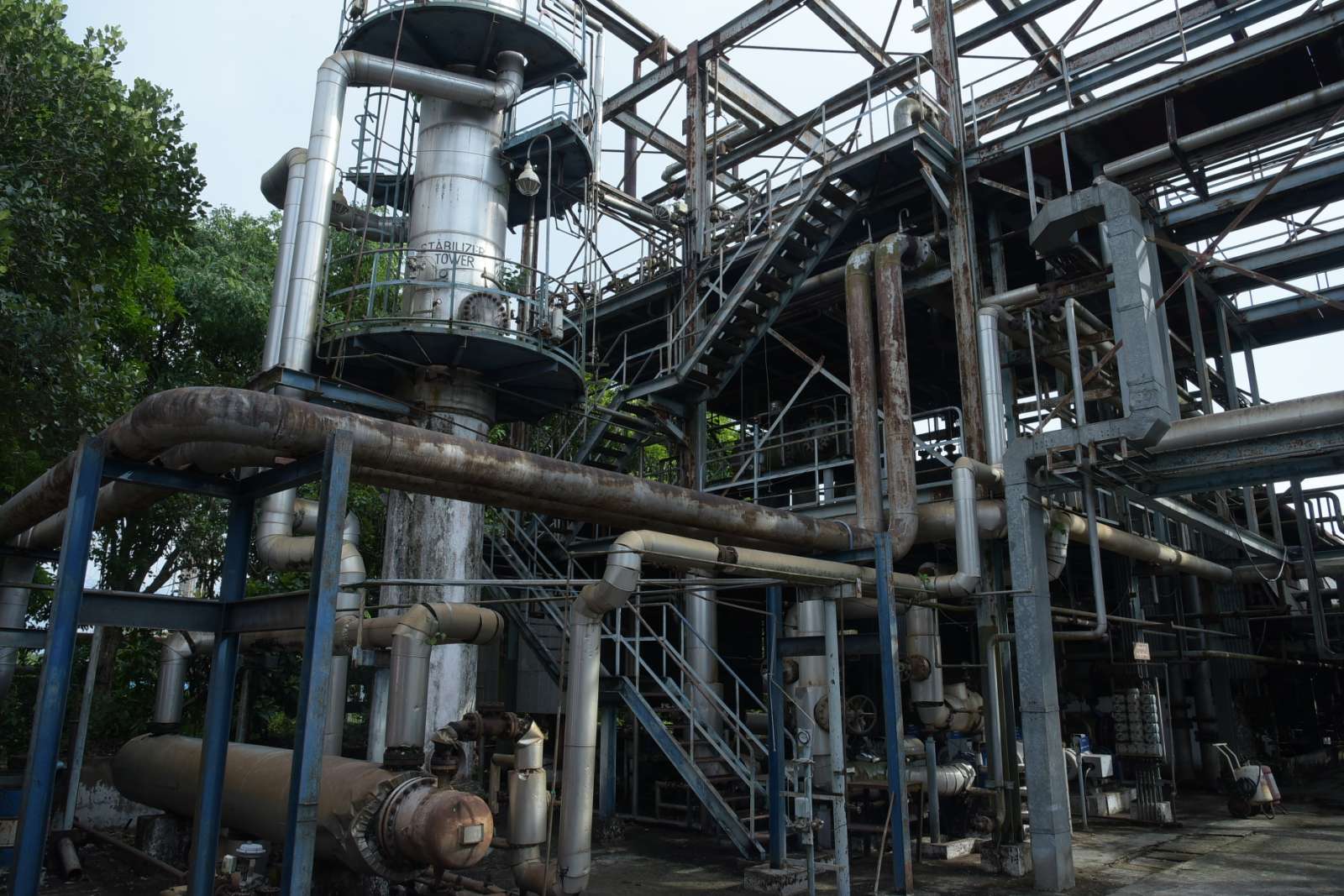 The Senior General inspected the drain as river outlet on Bo Myat Tun Road in Botahtaung Township, No 10 sluice gate at the corner of Sule Pagoda Road and Strand Road in Kyauktada Township, and the river outlet of Ywathit Creek in Lanmadaw Township. Chairman of Yangon Region Administration Council U Hla Soe, Mayor U Bo Htay and officials reported to the Senior General on work progress. The Senior General instructed them to systematically carry out the tasks for more mitigation of flooding and inundation.